Talent Pipelining – Best Practice Lessons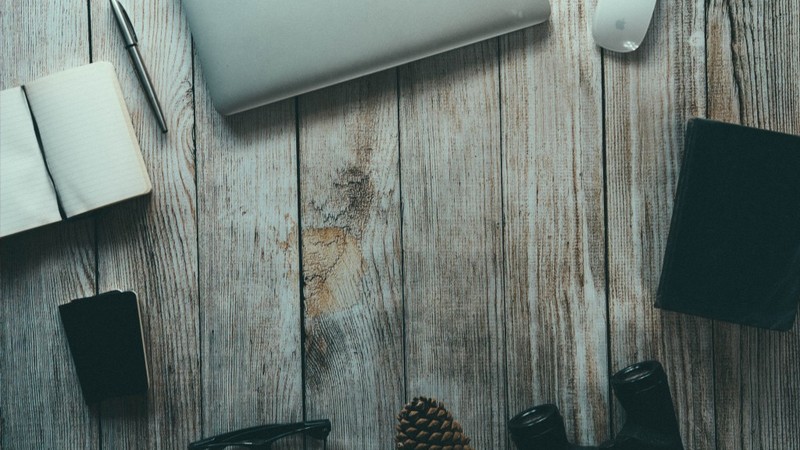 In the competitive world of talent acquisition, clients are demanding innovative ways to access quality talent in a more efficient way. Common objectives we hear include "reduce my time to fill"; "free up my time"; "help us solve our diversity issues"; "give me a bench of talent who are engaged in my brand" or "help me with succession planning".
"The market's most innovative organisations are looking for ways to be future ready and ahead of the curve in the war for talent."
The organisations that are leading the way in talent acquisition understand the cost implications of lengthy recruitment processes. They have measured the revenue loss of having positions vacant and understand that with more than 80% of the talent market passive, relying on 'reactive' strategies can have major limitations. We are seeing businesses turn to talent pipelining initiatives, especially when they have multiple hires of the same role type taking place throughout the year.
"Relying on reactive strategies can have major limitations."
Talent pipelining services can solve talent issues by engaging talent proactively and continually using comprehensive research and assessment methodology. The following steps are key to a successful talent pipelining program taking place:
Be clear on what you are looking for
A clear brief and a link to business priorities is where it starts. Where is the company heading, what is its vision and where does the employment proposition stand. It must be crystal clear and compelling.
Defining the role mandate and success profile is critical and involves selecting the core competencies and behaviours critical for success. Other components include defining the key experience required such as having led a sales team, as well as key knowledge required such as having worked within an industry sector such as FMCG or building and construction.
Define the search areas including target organisations, role titles and industries. Once there is clarity, the market mapping and research begins.
Market mapping, leaving no stone unturned
Market mapping involves a combination of sourcing methodologies in order tap into the passive talent market. It requires perseverance and patience to unearth future talent and engage them in meaningful conversations.
Sourcing strategies include delving deep into talent networks, utilising referrals, and most importantly headhunting. Talent must then be continuously engaged, and the skill is knowing when to pull the levers and introduce an employment proposition. The employee value proposition includes how your business, brand and culture are presented, combined with an understanding of the individual's drivers that sparks the interest. It is here where the magic is performed to capture interest, and where an individual is brought into a vibrant talent pool.
Assess properly – don't let the process come unstuck
Whilst it is a positive step to have someone engaged in your business and in a talent pool, where the process can come unstuck is through unsophisticated assessment methodologies. Thorough assessment of talent is critical.
A structured approach aligned to the core competencies including behavioural based interviewing, testing (if possible) and 360 degree reference checking is important. Developing key reports and profiles using the data will be important.
Unearthing information such as salary expectations, experience and a person's real appetite for change are defined here. Important market intelligence and data on your competitors can also be uncovered.
Engage and socialise the talent pool
Depending on current business needs or succession planning demands, the immediate opportunity to hire an individual who is in the talent pool may not always be possible. This is where it is vital to engage and socialise top talent on your employment brand. Breakfast meetings with key leaders, regular communication on the business such as new product launches, company news or cultural initiatives could be included in the communications strategy. A targeted and personalised program to nurture the talent pool is how to keep the levels of engagement high.
This requires time and investment, patience and perseverance. There is the potential for people to fall out of the talent pool, which is where the element of ongoing and continuous sourcing is vital. Common practice could be to have 2-3 profiles delivered monthly, and a pool of 15-20 assessed, engaged and ready to hire individuals on a national level depending on the role type.
"Imagine the time you save, not to speak of the peace of mind if a critical position in your team is vacated, and you have someone 'on the bench' to take their place".
Measure ROI
Talent pipelining is an ongoing investment, but it has the potential to future proof your business. Common ROI metrics include 'time to fill' where some organisations have experienced a reduction by over 50%. Where it might have taken on average three months to fill a position after a person has resigned or been exited, we have seen this reduced to well under two months and in some instances a couple of weeks with a robust program.
"Talent pipelining can reduce time to fill by over 50%."
Time is money, and line managers can spend inordinate amounts of time during the recruitment process. Deploying resources in areas they are not skilled in may be highly inefficient. Further, and in the worst-case scenario, hiring the wrong talent can be very costly.
Cost per hire can be reduced where more efficient and economical pricing models are available, and 'quality of hire' improved through measuring elements such as tenure, performance ratings or speed of promotion.
Talent pipelining is not just designed for large corporates. Smaller businesses undergoing large scale growth who are serious about accessing the best talent in the market are making a play in this area. Best practice lessons from the market include having a clear strategy, sophisticated sourcing and assessment methodology, and ongoing investment in communication and socialisation with your future leaders.