At Six Degrees Executive, we take great pride in our purpose of shaping futures.

We develop our people to become experts and trusted partners within their specialist areas and industry.

Through a career development program and ongoing training, we provide bespoke career pathways to build the future leaders of our business.

We celebrate diversity, passion and curiosity and we know our best work is driven by our collaborative, team-based culture where we support each other to achieve our best.

Our key difference in the market is the tenure and deep expertise of our specialist consultants and leaders, which is beneficial not only for our candidates and clients but also for the new employees who join us.

> Discover more about the inspiring story of Six Degrees.


DIVERSITY & INCLUSION
AT SIX DEGREES
At Six Degrees Executive, we know from experience that the secret to unearthing great talent lies in understanding individuality.
That's why we strive to develop a culture and recruitment environment where all types of diversity are valued and celebrated – not just because it's the right thing to do, but because diverse and inclusive cultures are good for business.

Six Degrees Executive has a structured approach to Diversity, Inclusion and Belonging focusing on our own employees, our clients, our candidates and our communities. These initiatives focus on Reconciliation, Closing the Gender Gap, Inclusion (cultural/ LGBTQIA+) and Accessibility.

> Learn more about our commitment to doing what's right.
SOME PROUD
ACHIEVEMENTS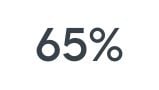 National Employee Net Promoter Score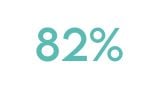 Employee Engagement Survey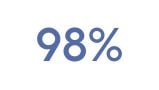 Of our people agree that Six Degrees Executive is an awesome place to work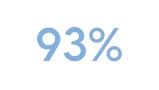 Of our people agree that Six Degrees Executive values diversity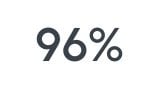 Of our people agree that Six Degrees Executive values wellbeing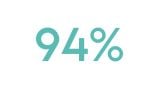 Of our people say they have confidence in our leaders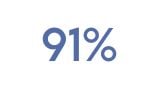 Of our people feel they belong
THE BEST THING
ABOUT LIFE AT SIX DEGREES
See what people say about working at Six Degrees by watching our short video clip and reading reviews on Glassdoor.
Take a sneak peak into our amazing culture by visiting our social channels.





What our customers say
Don't take our word for it - here are some testimonials from our valued customers...
I professionally met Paul Hallam & Nick Hindaugh over 20+ years ago. They have stayed true to their values & their purpose: an agency built around human connection & long term relationships. I enjoy working with their amazing team, led by their rockstar CEO, Suzie. I couldn't speak highly enough of what Six Degrees do, but more importantly how they do it & the people they have built up over the journey.

- Simon Traynor - CEO - Therabody Australia

We recently partnered with Six Degrees on the recruitment of a key executive role. The assignment was challenging as we required a very quick turnaround and the best talent in the market. David Braham – Managing Director Executive Search was an absolute professional and ensured we had a first class shortlist of candidates We would highly recommend Six Degrees as an Executive Search partner.

- Damian Tarry - Head of HR - Retail Food Group

I professionally met Paul Hallam & Nick Hindaugh over 20+ years ago. They have stayed true to their values & their purpose: an agency built around human connection & long term relationships. I enjoy working with their amazing team, led by their rockstar CEO, Suzie. I couldn't speak highly enough of what Six Degrees do, but more importantly how they do it & the people they have built up over the journey.

- Simon Traynor - CEO - Therabody Australia

We've partnered with SDE since 2014. The team help us identify, attract and secure top sales leadership. Our collaboration includes talent mapping and recruitment roadmap; this proactive talent acquisition gave Cleanaway a strong pipeline of transformational salespeople. SDE focus on outcomes, their innovative approach and cutting-edge capability is part of our turnaround story which saw Cleanaway win "Turnaround Company of the Year" in 2016.

- Chris Hutchins - Cleanaway

I was very impressed with Ben Maurer, who I have had the pleasure to interact with during my search journey for a suitable leadership career. Ben is a rare, true recruitment professional who deeply understands the employer's brief and then finds suitable candidates after understanding their skills, capabilities, experience, career journey, motivations and core values. He has consistently demonstrated high levels of emotional intelligence (including empathy), patience and excellent communication skills. This has resulted in a very good Candidate Experience. I would recommend him highly.

- Raj

Sarah Adamson has been thoroughly helpful every step of the process so far. She has contacted me and gave feedback in an extremely timely manner. I was extremely impressed with her knowledge of the company, as well as the information she provided prior to my interview. I have used recruitment agencies for many years in the U.K., but I haven't come across such excellent and diligent service before.

- Julia Whitwam

It was the best experience I have had with a recruitment agency. Ben Maurer really cares, and his conduct is very professional. He has informed me every step of the way and even assisted with a lot of info on interviewing techniques.

- Wilfred Krog

Natalie went over and above at every opportunity - from the initial meeting where she gave me extremely insightful feedback on my CV and application, right through to advice on interview preparation and speedy and thorough feedback straight afterwards. Throughout, her handling of the whole process was exemplary.

- Becky Slater

Ivor Lloyd-Rees is highly proficient in the core markets Six Degrees specialise in, meaning he is fully competent in both talent management and industry trends. Ivor has great foresight into the current landscape but given his knowledge of the market is also able to predict future needs to both clients and the talent he works with.

- Andrew Georgiou

My experience working with Luke Gunn was exceptional. From initial contact he consistently supported me in my applications until he successfully placed me into a role at Telstra. Luke's communication skills are excellent, and he truly cares for his candidates. He went above and beyond to ensure I was prepared for interviews and provided an approachable but professional service. Six Degrees is set apart from other recruitment agencies I have dealt with in the past. I'm extremely pleased and respect their process and professionalism.

- Henry Rodriguez

Six Degrees has successfully merged art and science when it comes to recruiting top talent. Their professionalism, enthusiasm, and expertise set them apart. They have been our go-to source for positions ranging from Manager to Managing Director and have always delivered candidates that are well suited for the respective role. The reason they hit the mark is simple -- they listen and seek to understand the organisation, culture, and team they are recruiting for. Hiring globally brings its unique challenges, so it's great to work with a world-class team that is able to find world-class talent.

- Kurt M. Hardy - Rust-Oleum Corporation

​I honestly cannot remember the last time I received sincere support from a recruitment agent. It was not only Ivor's professionalism throughout the entire process, but more his genuine belief in me. Reminding me to stay positive and aim high in this tough period, Ivor was more like a friend who cared. I am eternally grateful to Ivor and Six Degrees for helping me secure a wonderful role. 

- Tony Kim

I was contacted by Nicole Cooke from the Tech team to see if I was interested in a new executive role. What stood out was the level of professionalism that Nicole applied to all her interactions with me. She ensured that everyone involved had the right information & kept me informed in every step of the process. I would recommend working with Six Degrees Executive. It's important to know you are dealing with a reputable professional agency when looking to make important decisions.

- George Boulos

I have been contracting via Six Degrees Executive for more than 6 months now. Nicole Cooke has been extremely helpful and supportive. Her communication has been nothing but outstanding and she keeps in touch regularly to ensure that I am happy with the environment and client I am working for. Would highly recommend Nicole if you are looking for IT related roles as well as Six Degrees Executive as an agency.

- Nicholas Wallace

My personal experience of work with Six Degrees has been excellent. They operate with a very high degree of professionalism and client focus. What impressed me about them was a desire to fully understand my business and what my objectives were, not just in the short term but also long term objectives of the business we are building in Australia. I am delighted with the high quality of the team they helped recruit who I believe to be clearly best in market.

- Tim Dillon - Premier Foods