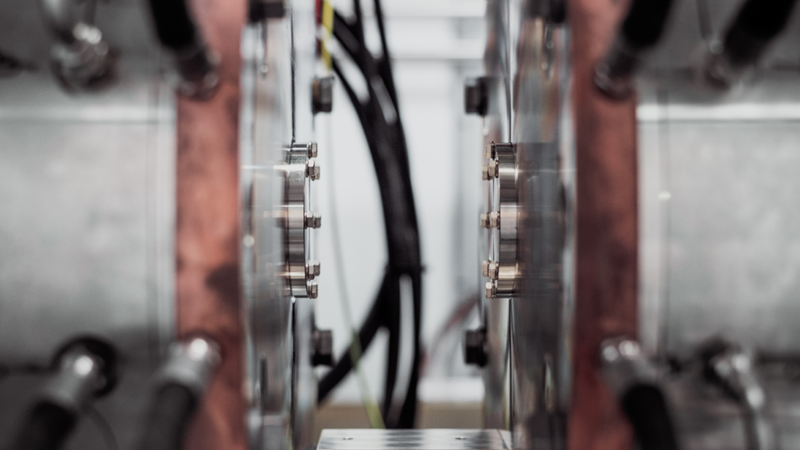 Australia's manufacturing sector ramping up
Activity levels across Australia's manufacturing sector continue to strengthen.

The latest manufacturing Purchasing Managers Index (PMI) released by the Ai Group came in at 57.5 in March (anything above 50 indicates that activity levels improved, while a reading below 50 suggests activity levels declined).

Because of strength in the PMI since the beginning of the year, the survey's three-month moving average — a better overall guide to the trend in activity levels — rose to 56 points, the highest level since December 2002.
Fonterra's new cheese factory to increase capacity by 50 percent
Fonterra's new Stanhope cheese factory is set to open its doors before June this year, with an expected capacity of 45,000 tonnes of cheese per year for domestic and export markets.

According to Fonterra chief executive Rene Dedoncker, the north Victorian factory will fill the need for speciality cheeses such as soft brie and blue cheese, which the company sees as a gap in its Australian manufacturing base.

The new factory will retain all employees from the previous factory, as well as hiring an additional 30 employees.
Energy costs threaten Australia's biggest manufacturing industry
Rising energy costs and lack of reliable supply are threatening to push Australia's red meat processing offshore.

The Australian Meat Industry Council (AMIC) is currently conducting a survey of its members to determine the scale of the problem and help create an energy policy for the industry. Early results have shown that energy costs were up an average of 30 percent in 2016 when compared with 2010.

"The red meat processing industry in Australia is the largest manufacturer in Australia, supporting over 130,000 jobs, most based in regional areas," said Northern Cooperative Meat Company chief executive Simon Stahl. "If Australia wants to stop this industry moving offshore, urgent attention to the cost of manufacturing is required at all levels of government".
Australian food manufacturers facing butter shortage
Small to medium food manufacturers are currently facing a butter shortage due to a combination of a drop in overall milk production, an increase in demand nationally and a change in consumer tastes.

According to Dairy Australia senior analyst John Droppert, more consumers are drinking full cream milk than they were previously. This has become an issue for butter production, which requires the fat removed from full-fat milk.

There has been a nine percent increase in full cream milk sales over the past 12 months, which takes a lot of fat out of the supply chain, said Droppert. An overall drop in Australia's milk supply has not helped matters.
Three-quarters of Australian manufacturers plan to invest in automation
Universal Robots, the Danish pioneer of human-robot collaboration released the results of a survey, which canvassed the views of members of various online groups dedicated to communicating with the Australian manufacturing.

The results showed three-quarters of respondents were looking to invest in automation in the future, suggesting an increasing focus on innovation within the Australian manufacturing industry, backed by continued growth and business confidence.

Amongst those respondents looking to invest in automation, an overwhelming majority (57 percent) plan to invest in robotic solutions in the future, while 36 percent plan to invest in automation via materials handling. A quarter of respondents plan to spend on Internet of Things solutions, while just over one fifth will invest in logistics.
Coca-Cola Amatil Australia beverage boss leaves
The managing director of Coca-Cola Amatil's Australian beverages unit is leaving the company, continuing the leadership overhaul that followed a near 40 percent drop in full-year profit.

Barry O'Connell is returning to Europe after four years with the group and more than 20 years at various Coca-Cola businesses.

The company subsequently announced that three directors will retire along with chairman David Gonski at the annual general meeting in May.
​
​
​