How to leverage Industry 4.0 in your business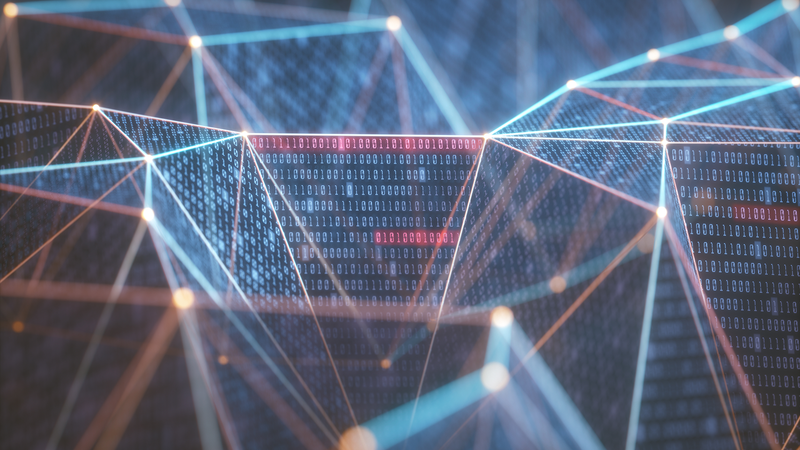 Industry 4.0 is changing the way manufacturing companies are doing business, shaping a new world that will digitally connect humans, systems and machinery through automation. As traditional models of manufacturing continue to be disrupted by trends such as Artificial Intelligence (AI), businesses are in danger of falling behind due to lack of strategic planning geared towards organisational change, digital challenges and implementation.
"The Fourth Industrial Revolution is still in its nascent state. But with the swift pace of change and disruption to business and society, the time to join in is now." - Gary Coleman, Global Industry and Senior Client Advisor, Deloitte Consulting
With new models and frameworks emerging, defining key areas of focus can be overwhelming for engineering and operations managers wanting to prepare for digital transformation. Finding time to prioritise and build a business case often gets in the way of manufacturing teams being able to take full advantage of the opportunities Industry 4.0 brings. So where should your operational excellence (OpEx) journey begin?
Critical factors for OpEx success
People, cost and data are three opportunity areas in your business that must be top of mind when assessing internal capabilities for Industry 4.0 transformation. In their 2018 report, Siemens recommends manufacturing leaders address 6 key areas for concern to help pave a positive road ahead for OpEx success:
Digital skills – Operational staff must be able to understand and translate the increasingly complex performance data of the machines they run. Ensuring digital skills match the required levels of new digital production knowledge is paramount.


Access to finance - Having the right technology to effectively transform your business' digital capabilities requires a significant scaling of investment. Do you have the appropriate financial measures in place to sustain your digital growth?


A collaborative culture – Bringing together a range of views and inputs from across your business to identify necessary improvements requires a genuine culture of collaboration. From engineering teams to production, through to logistics and finance, Industry 4.0 demands a united team focus.


Data security – New technology brings unprecedented opportunity to digitally migrate information (at scale) using cloud-based applications. Cybersecurity and potential data breaches pose a genuine concern for many industries, including manufacturing. Make time for adequate scenario planning. Be prepared for any operations disruption or data exposure that may occur using this technology.


Proof points – Building a substantial business case for connected machinery will most likely include additional CAPEX spending. Find relevant case studies from other manufacturers' successful investment in Industry 4.0 technology to demonstrate potential ROI and support your case.


Specialised capabilities – Once an audit of digital skills, finance options, collaboration and data security is complete, implementing your Industry 4.0 turnaround plan requires strategic guidance and support from the operational level. Achieving operational excellence is driven by 'digitally-fluent' senior management who genuinely understand the how and why of the new manufacturing landscape. These leaders are committed to cultivating an Industry 4.0 confident team and organisation. Find them.
Six Degrees Executive Engineering & Operations Manager, Dale Young talks to industry expert Ishan Galapathy about Operational Excellence (OpEx) and Industry 4.0
Future proofing manufacturing
There are many great examples of industry leaders like Toyota, Budweiser and Airbus, who validate the advantages of future proofing your manufacturing businesses. From sourcing the best digital talent, replacing or retrofitting critical machines to be "connected" and preparing for data management or cybersecurity issues, these manufacturing organisations are embracing innovation.
A standout individual driving digital transformation and building business models fit for Industry 4.0 purpose is Elon Musk co-founder, CEO, and product architect of Tesla, Inc.
Musk believes that "it's very important to have a feedback loop, where you're constantly thinking about what you've done and how you could be doing it better."
To push your business towards Industry 4.0, it's important to fully understand the opportunity, know which levers to pull and educate your team on the benefit and challenges of staying competitive in a highly competitive global market. Make digital transformation your priority and leading your team's thinking around new technologies can help offset cross-industry disruption.