Wondering what to do with your career? You've probably never considered recruitment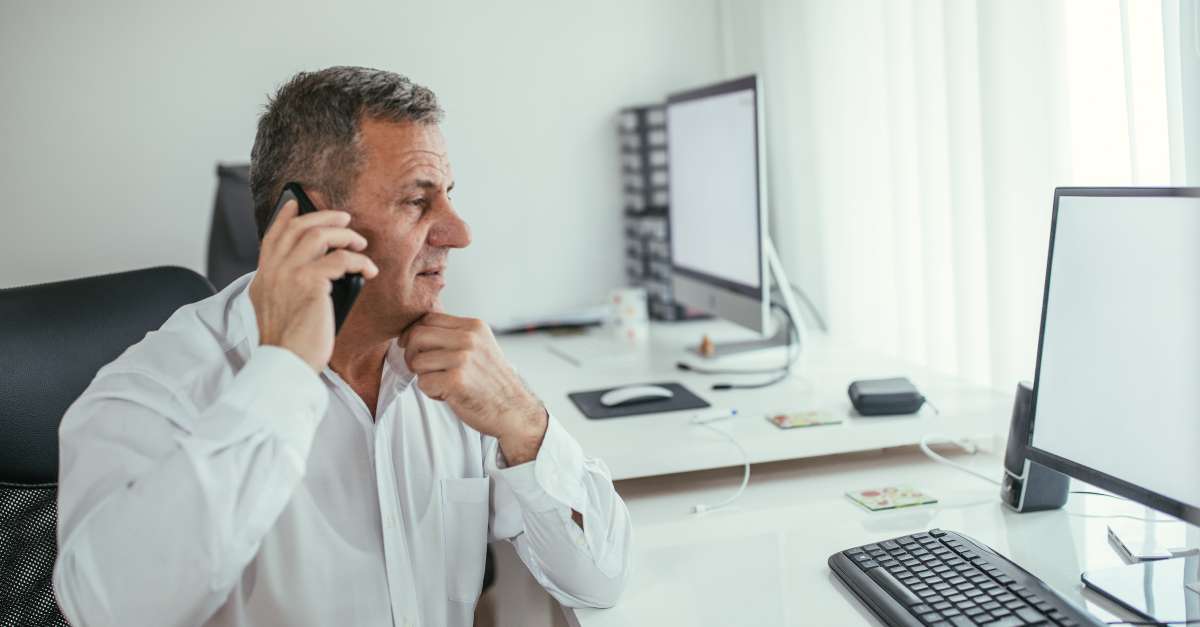 ​Why don't we hear more about recruitment as a career option when we're at school or university?
You don't see many school career councillors urging students into a recruitment career, and most young professionals won't need to interact with recruitment professionals until they are a few years into their career. As you progress through your professional working life, recruiters become an essential component of your career journey. But for university students and early-career professionals, recruitment can be something of a mystery.
Exploring career options
After completing an International Business degree, I still wasn't completely sure about what I wanted to do for the rest of my life. I had finished an internship year at Carlton & United Breweries in their supply chain and marketing category team but still, like so many other graduates, I hadn't answered the question frequenting my mind, "What do I want to do in my career?"
I first became aware of Six Degree Executive's Graduate program after my internship. To be honest, I had little idea of what to expect from a career in recruitment, but the steep learning curve was part of the attraction.
I was intrigued by the recruitment industry and approached the Graduate program application with little knowledge of what to expect. Ultimately, I viewed it as an opportunity to broaden my skill base and experience. For me, the best way to make a call on my future career was to expose myself to the job, so that I could find a career I could picture myself enjoying for a large component of my life.
What is it like working in recruitment?
Within a few days of starting the training, I knew that recruitment was an excellent career choice and Six Degrees in particular, was a top destination for launching my career path.
Considering recruitment was new to me, the structure of the Graduate program helped me gain a deeper understanding of the industry and processes involved in recruitment. At Six Degrees, Grads are immersed in a hands-on mix of on-the-job shadowing, classroom learning, coaching and mentoring – interacting directly with the organisation's Managing Directors, who took the newcomers through the company philosophy, values and way of recruitment.
If you asked me what the most valuable part of the Grad program is, I'd have to say the incredible level of exposure. All grads are rotated across different business units to learn about multiple disciplines, industries, clients, assignments and management styles. The training helped me uncover new skills and interests and develop a pathway into an exciting career that until recently wasn't even on my radar.
At Six Degrees, everyone loves to celebrate success – we recently had a weekend of great fun, activities and partying at Byron Bay to celebrate achieving a yearly target. I've attended client events at the football, thought-leadership forums, and a whole bunch of social lunches and dinners.
Luckily, the team at Six Degrees is very supportive in wanting you to succeed and evolve. In my time here so far, I have formed some strong friendships which have helped make the work even more enjoyable.
What I've learnt about recruitment so far
Working in recruitment can be both challenging and satisfying. It's amazing having a positive impact on people's lives – offering someone their dream job and being able to help a client find their ideal employee at the same time is pretty great.
Recruitment is quite competitive and fast-paced, so it's not for everyone. The industry is dynamic and ever-changing, especially with some of the exciting technology on the horizon which is likely to change the landscape and the way we recruit in the future.
One thing I have realized is the importance of relationships in the workplace. Success in the recruitment industry is formulated by the relationships you create, both with the candidates you meet and the clients you work with. Obviously, it's important to enjoy the work you do, but an organisation and its culture is really exemplified by its people.
Having progressed from the role of Talent Engagement Specialist to become a Recruitment Consultant, I feel that I'm well on my way to a long and fulfilling career here at Six Degrees.
If you're standing at the start of your career journey and wondering which pathway you should take, let me recommend recruitment as an exciting and genuinely rewarding choice.
Get in touch if you want to join the Six Degrees Executive team.