Bouncing back from redundancy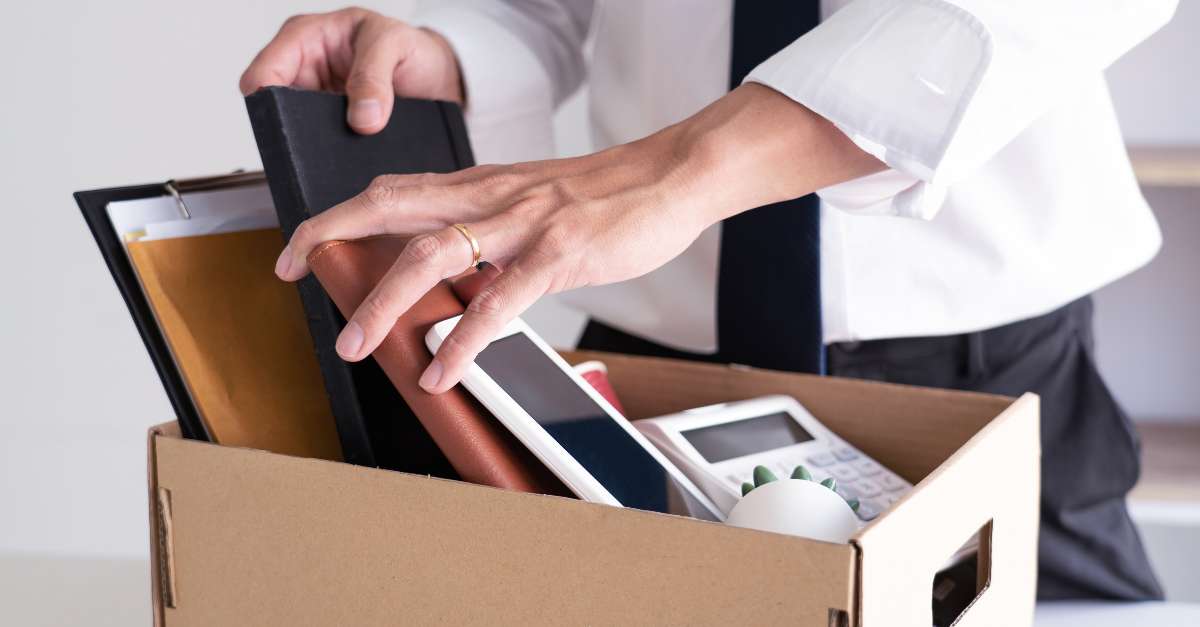 If you've ever undergone a redundancy, you'll appreciate the enormity of change it can cast on your life. Managing change following a redundancy can be stressful, however it also presents a chance to pause, reassess, and redirect your career path.
The good news is that 70% of people who are made redundant find a new job within a year and 80% are re-employed within two years, according to an OECD report.
Post-redundancy advice to put your career back on track
As recruiters, we encounter a large proportion of candidates going through life changes after redundancies, so we've put together some advice to help you manage the change.
Take stock and re-assess your career path
Look back on your career to assess your previous positions and reflect on what you specifically liked and didn't like about each role. Doing this exercise can help you clearly pinpoint your preferred path for the future. Once you embark on your search for a new job, this information provides the perfect brief for a recruiter, helping them understand what is important to you and where you want to head with your career.
If you decide you are interested in a career path change, it's important to research the new skills you will require to make the change. Upskilling can help lead you into new employment and career development; researching online or offline courses is a great way to help direct your efforts and gain a greater understanding of your chosen area of interest.
Update your resume and LinkedIn
Nearly every industry uses LinkedIn to find and research candidates for roles - over 90% of recruiters rely on the site, according to data from the Society of Human Resource Management. In addition, 77% of companies use social networking sites for recruiting, primarily as ways of attracting candidates.
Make sure your LinkedIn profile is more than a storage unit for your career contacts. Developing your LinkedIn presence into a living, breathing record of your professional life will help market you as a candidate. Ensure that your work experience is up to date with your latest role, your profile picture is up-to-date, and your contact details are displayed. You can also set your profile to "Looking for a job" which will make it easier for prospective employers to find you. Read the top 10 ways to optimise your LinkedIn profile.
Once your LinkedIn profile is up to date, you can align your resume with more detailed information of your responsibilities and achievements. Read more resume advice. Having your resume ready to go makes sure you are in the best position to take advantage of opportunities as they arise.
Maintaining positive routines
Your mental wellbeing can take a hit when going through redundancy, even if it was a voluntary choice. Work provides a huge amount of structure to your life, so it's important to develop positive routines and structures to help maintain a healthy body and mind, which is vital to your personal and professional performance.
During your break from work, make sure you do things that make you feel good such as exercising, eating healthily and maintaining social relationships. Remember, redundancy doesn't last forever, staying positive and focusing on your wellbeing alongside planning your next career move will progress your life and career in the right direction.
Connect and consider
Reaching out to your network of connections to let them know you are on the market is a great way of steering your job search in the right direction. Grab a coffee with your contacts, you never know where it may lead.
Having an informed conversation with a recruitment specialist can provide you with up to date information about the market, current opportunities and ideas of where to direct your efforts. Make sure you are prepared to talk about the specifics of the roles you are considering, types of industries or organisations you prefer, and what's most important to you in a new role.
As you connect with people, remember to bring an open mind and positive attitude to exploring new options. Considering alternatives such as contracting opportunities can help broaden your network and often lead to extended or permanent roles.
Final word
As recruiters, we are in contact with a large number of people not happy in their current jobs, so it's important to find a position that makes you feel fulfilled. The reality is that many roles are made redundant through circumstances beyond your control. As technology evolves and workplaces change through digital transformations, restructures and consequential redundancies are inevitable.
Often redundancies can be the catalyst for a positive career change, so preparing yourself for the future and staying open-minded and optimistic about career possibilities might help you land the job of your dreams.
For help redirecting your career following a redundancy, reach out to a recruitment consultant near you.