What to expect when meeting a recruiter for an interview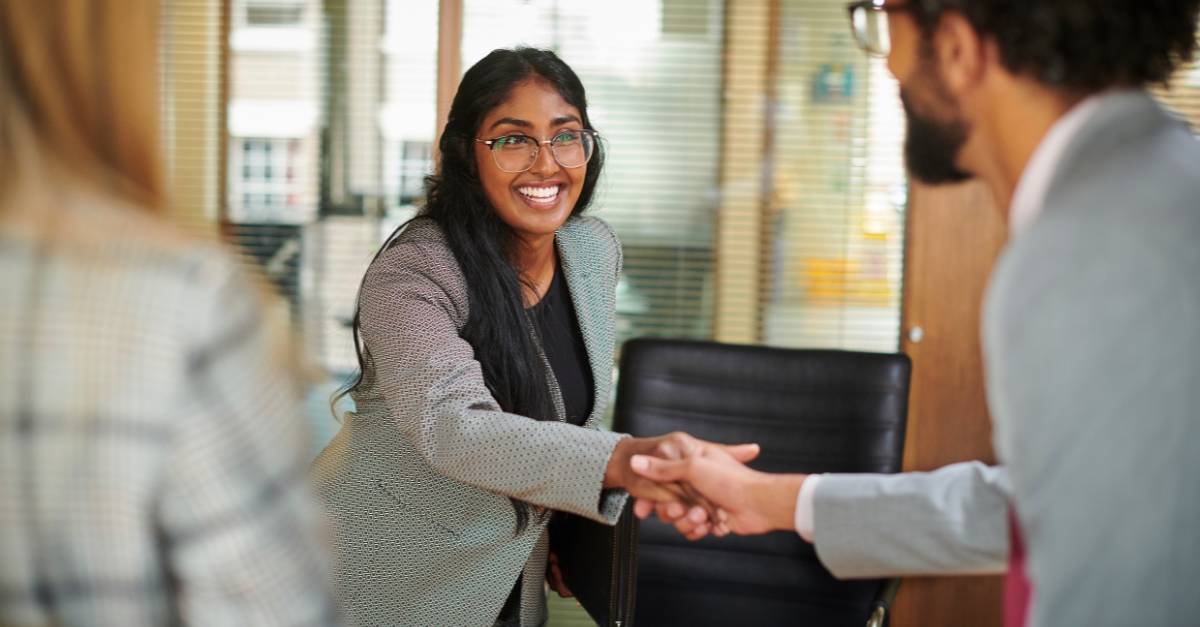 "I didn't expect this to be a real interview, I would have prepared"... Always prepare if you want to make a good first impression. Let's review what to expect when meeting a recruiter for the first time.
Meeting with a recruitment consultant is an opportunity to demonstrate how you will present for a prospective interview with an employer. As much as we are trying to better understand your employment history and experience in more detail, we're also trying to consider your potential alignment with different employers and assess your suitability for different roles.
Your first interview
Our first meeting and interview is an opportunity to get to know more about you, understand your personal situation and career needs, assess your suitability for any current roles, and also to understand where your capabilities may align with our client's future job opportunities.
Beyond a particular role that may be on offer, meeting with a recruiter helps us gauge how your soft skills such as communication, presentation, influence, and commercial acumen align with your resume and experience. You would be amazed by how many people reference themselves as commercially minded on their resume but aren't across their results when it comes time for interview.
A strong interview with a recruiter may be the difference between you being included on the shortlist for a role, especially if your experience doesn't 100% align with the role on offer and you provide something left of centre or outside of the initial brief for the role. In short, our first meeting is your opportunity to connect and communicate your capability, experience and career goals so that we can find you an ideal role.
How to prepare for your recruitment interview
You only get once chance to make a good first impression, so preparing for your first meeting with a recruiter is essential. We will of course coach and provide you with feedback to ensure you're putting your best foot forward for particular job opportunities, but you need to make sure you step into this initial interview well prepared.
Make sure you have sent the most up to date copy of your resume as well as copies of your passport/visa if required.
Be ready to have a conversation about at least your most recent three roles in detail including key projects, achievements, examples of successes and results. We are ultimately trying to align your capability and experience with the job brief we are working to for our clients, so we want to understand the context of the businesses you worked in and your role in achieving results or overcoming key challenges to ensure you will be a good fit. When you talk about your roles, think about it like a funnel, starting broadly with the overall context and environment when you stepped into the role and working down to the specifics of what you were tasked with delivering and the outcomes achieved. RELATED: The art of interviewing.
If you are interviewing for a specific role, review the position description and do some research on the company that may end up being your employer. Think about if there is anything not covered in the job advertisement or position description you need to ask about.
Consider what you want your next role to look like, as this is something we will discuss. Think about the types of organisations that are of interest to you and what you want your next role to look like in terms of salary and other benefits or requirements.
What to do after your interview
If you feel the interview with your recruiter was successful, there's more that can be done on the path to securing the job:
If your recruiter suggested changes for your resume, make sure that you update your resume immediately and send an updated copy. The changes will be fresh in your mind and if the role is timely, it's important to get the resume in front of your potential employer quickly.
If you've been told who the job is with – do more research! Find out about who the role reports to, your team, and more about the company. Understand the company, the role, the company culture, the market, and competitive landscape.
Read the position description and find similarities between your experience and the role you're going for ready for your interview with the company.
Prepare and practice for your next job interview using any feedback the recruitment consultant provided you along with your research.
Looking for a new job? Browse our job board for current opportunities.