Making the big move: how we've become more mobile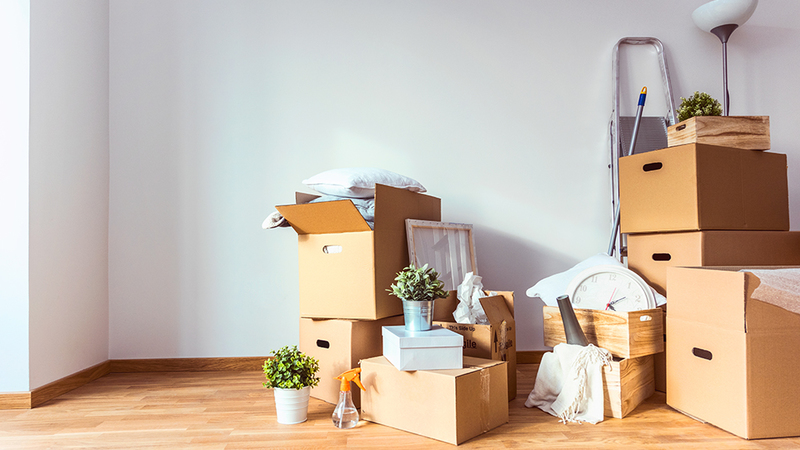 ​
The upending of our work life has been one of so many changes locally and globally as a result of the pandemic. For some people changes were temporary, but for other workplaces – remote and agile work becoming the new norm.
As many jobs proved possible to do from the comfort of our homes, remote working also became a catalyst for another trend: moving cities. With the ability to work from home, many office workers are contemplating packing up their big-city lives and finding a tree or sea change, seeking to be closer to family, friends, fresh air or a lower cost of living.
Many regional towns in Australia have seen a boom in job opportunities following the pandemic as the major cities remain in flat. Regional areas have seen a boom of 13% more job opportunities from the previous 12 months. With the regional boom happening, it seems Australians are finding more reasons to take up life away from the city.
Reasons for relocating
While some people relocate because they've been offered a job, others go in search of new opportunities. And there are benefits and reasons behind both. According to a survey, it's the younger generation who are more likely to pack-up and go with 25 to 34 year olds (40.2%) and 18 to 25 year olds (28.9%) that are willing and ready to relocate. But why? Some of the most common reasons people move are:
seeking a higher paying job or career advancement (49.3%)

to find a job closer to family (20.5%)

as part of a transfer within their existing company (11.1%)
Whether you're considering a move within your company or looking for a career change, moving states can be daunting. The outbreak of COVID-19 has been a simple catalyst for many workers to make the change that they have been considering for a long time, while for others being left in a career predicament or being out of work, they are being pushed into places with more opportunities available.
Moving interstate or regionally can be a way to take on a more senior role with a smaller footprint, to build your core skills in a certain role. There are many senior roles in companies that have large state-based operations.
"As many of our southern state population seek comfort in warmer climates and a more relaxed lifestyle, we are seeing bigger opportunities for those looking to move to Brisbane," says Six Degrees Executive Director of Queensland Kristan De Sousa.
Moving is personal for every person but whether by choice or by necessity, moving may be the career step you need to clear your head and provide a new perspective. As the saying goes, "a change is as good as a holiday".
Things to consider when moving
There's a number of considerations to keep in mind when moving anywhere, including tolls, parking or public transport, buying or selling property, vacating current premises, access to amenities, and more. If you're looking to make a move between states your costs can include furniture removal, cars, pets, airline tickets or transport, short-term accommodation, rental break lease costs or rental vacate costs, and more. Being organised in the time leading up to your move will save you in the long run.
Removalists Muval­­ offer these handy tips when considering your next move:
Become a list-maker: write down everything from the big to the small. You'll be surprised what you can forget when you're stressed.

Start building a network: whether you're staying with your company or starting anew, start reaching out. Using LinkedIn is common practice for those relocating. Jump on and connect with a recruiter in your area to find a.

Create a budget and timeline: make sure you're prepared for all the small expenses and always give yourself an extra 10% on top of what you've budgeted for – hidden costs appear when you least expect it!

Living costs will vary by the city or region, as do salary ranges for different jobs. In Brisbane, removalists average around $150 per hour, while in Melbourne removalists will cost you $130 per hour and in Sydney, you'll pay around $120 per hour for removalists. After adding moving boxes, materials, change of address forwarding, bond cleans – you can expect around $1,000 - $1,500 for a local move depending on the size of your house.
As things change in different states around Australia, you can stay up to date with the latest COVID-19 advice from Muval.
​
TIP: To make sure you don't miss out on opportunities, create your job seeker profile.
​