Hidden costs to consider when moving jobs or relocating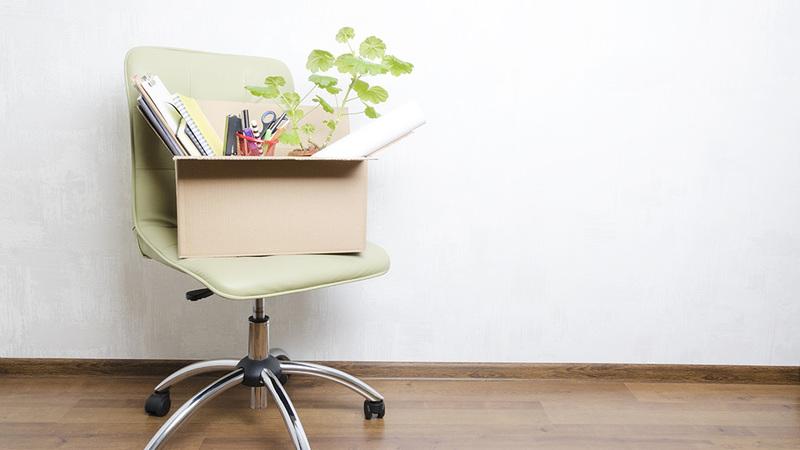 ​With the new year comes the hope of new opportunities and as usual, we are seeing high volumes of people looking to find a new job and more employers now advertising roles. With so many people considering career changes at the moment, what should you consider when changing jobs or relocating?
Going remote
COVID-19 forced many companies to implement flexible, work from home options to enable the continuation of operations. Teams working from both home and the office have been set up amid ongoing changes to physical distancing and travel restrictions, resulting in new hybrid working models for many companies. As companies change to the way the way they operate, COVID-19 has been the impetus that has made more flexible and remote working arrangements available to more people.
Considering new options
While early outbreaks saw many people out of employment, the continuation of Coronavirus disruptions has led many workers to add a new lens to their career planning, elevating the importance of lifestyle and location factors when considering their career opportunities. Coronavirus has prompted people around Australia to reassess their job options, trading city commutes for personal pursuits or making a tree change a realistic reality through remote working. Check out our career planning resource: Steps to your next steps.
Moving closer to family
As countries around the world continue to experience lockdowns and upheaval due to the pandemic, more Australians living overseas or interstate are now looking to move to be closer to family. To stay across the latest changes to rules and restrictions in different states, removalist company Muval provides up to date information about the latest considerations for moving to each state in Australia.
If you are considering moving to Australia without a job, it's a good idea to contact a local recruiter in your field to discuss options and understand the local market. Find a recruitment specialist in your area.
For those of you considering a new role, it's an exciting time! Moving and finding new work can be the time to have the refreshing start you've been wanting. However, here are some of the hidden costs that can come with a change of job.
Costs to consider when changing jobs
Travel time
"Time is money" as they say and although you may have set up shop on one side of town for a previous role, does the new job work for the commute from a new location? While working from home is now an option for many people that may cut out your commute, it pays to ask about your employer's stance on flexible working for the future so you can consider transport costs before you settle on a salary.
When moving to a new city or state, it's important to check traffic and congestion for the commute. Some residential areas may have a higher density of traffic or bottlenecks on the roads. The best thing to do is check Google maps at certain rush hour times, and make sure that you're accommodating for any extended commutes when considering the move.
Parking, petrol and tolls
Depending on the city or area you are moving to, street parking can add another $10 - $20 a day and city parking can set you back $35 - $50 a day, which can equate to over $12,000 a year!
If parking is provided by your employer, check your proposed route to work for both the travel time as well as tolls. While tolls may save you time not being stuck in traffic, you may see up to $20 a day (close to $5,000 a year) added to your expenses.
If you drive to work, extra miles added onto a commute can quickly add up over time with fuel costs as well as servicing and depreciation on the value of your car. Accommodating for servicing and time stuck in traffic, a big shift in work location can start to add on to the budget.
However, if your role is dependent on the use of the car, don't forget that it's tax deductible! So, often these fees can be accounted for – allowing you some peace of mind when embarking on a new journey.
Public transport
Using public transport is often seen as the most economical way to get to work, but with Australia's public transport costs being the second most expensive in the world, it can add up. Many commuters are also avoiding public transport following the outbreak of COVID-19.
Costs vary considerably by state or regional area, as well as whether or not bulk discounted tickets are available. You can find out more about each state's public transport system, services and prices:
Public transport can give you the gift of time, as you can get work done on the commute, and can take the stress out of navigating busy roads in the morning.
How about moving to a new house to be closer to your job?
There are a lot of lifestyle aspects to consider when moving for a new position, things such as current schools, proximity to family, whether you are owning or renting, your familiarity of the neighbourhood and what it has to offer. But – it can pay to think about what might be a more centralised approach for the future.
However, with flexible working becoming a more regular occurrence, and perhaps even an expectation from potential employers, moving for a new job doesn't always have to be the way anymore. We are increasingly being set up to work from home, so asking about work from home accessibility and tools of the trade may be a good question for future employers.
Moving costs
Removalist costs can vary by state and regional area - In Sydney you'll pay around $120 per hour for removalists & $700 to move a 3 bedroom house. Melbourne removalists will cost you $130 per hour and $810 for a 3 bed house, while Brisbane removalists avg around $150 per hour. Want to know an estimation of how much your potential move could cost? Muval can provide a removal cost estimate for you. After adding moving boxes, materials, change of address forwarding, bond cleaning, connection fees for utilities – you can expect around $1,500 for a local move depending on the size of your house and the area.
Adding it all up and making it work
If you are considering a new role in a different location, it's important to think about how different costs and time constraints can add up. In some cases, you may find up to $15k of added costs after tax to add into your budgeting from your salary. Otherwise, negotiating flexible arrangements where possible might help you save on unnecessary travel to halve this amount and may even increase productivity and work-life balance.
​
Check out our

latest job opportunities or speak to one of our specialist recruiters about finding a new job.