7 things employees want in a post-COVID world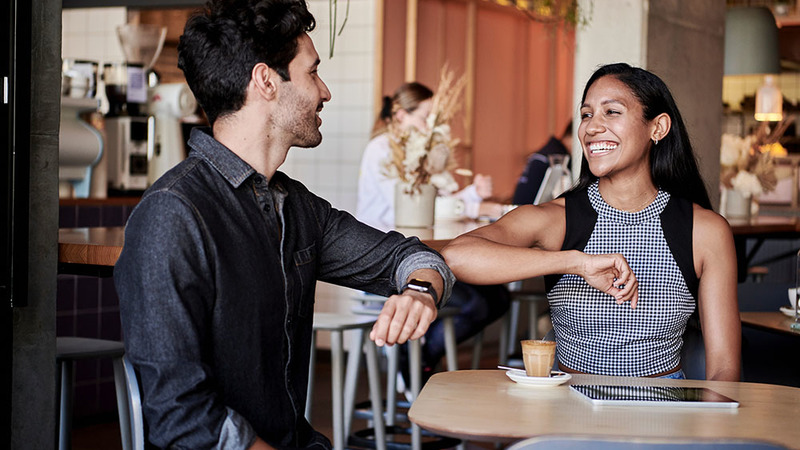 ​
The COVID-19 pandemic shifted workers' priorities and expectations at an unprecedented rate. In 2021, employees are placing greater value on a new mix of benefits, conditions, and rewards.
A Six Degrees Executive poll on LinkedIn found that 92% of 435 participants indicated they would change jobs to gain more flexible working arrangements. Employers who are slow to adapt toward employee preferences such as more flexible working options are now at risk of a looming retention problem.
With rising job vacancies in Australia signalling the return to a candidate-driven market, employers are increasingly rethinking their Employee Value Proposition (EVP) to compete for top talent.
What is an EVP?
An EVP is the unique combination of benefits and rewards offered to employees in return for their skills, capabilities, and experience. It comprises standard offerings such as a salary and benefits package, but it also extends to aspects such as company culture and conditions like the workplace environment.
Developing a good EVP is important - serving to boost employee morale, improve productivity and motivation, attract top talent, and reduce turnover rates.
Historically, a significant portion of an organization's EVP was centred around the office itself, where most employees were spending most of their time. The "coolest" companies provided beer-stocked fridges, foosball tables, sleeping pods, sumptuous all-day catering, meditation rooms, hammocks, libraries, basketball courts, slides, and high-end gym memberships.
But in a post-pandemic world, office-based perks simply won't cut it. Alongside the shift to hybrid and remote working that renders these benefits all but irrelevant, employee priorities are changing and evolving.
7 things employees want post-COVID
For employers looking to retain top talent and improve their organisation's EVP, here are seven things to focus on:
1. Flexible working
In the past year, many employees have grown accustomed to the flexibility and autonomy that comes hand-in-hand with remote working. They value the ability to manage their own schedules, work around other commitments and responsibilities, and skip the daily commute.
Employers would be foolish to expect their workforce to relinquish this newfound freedom.
According to a recent piece in The Stylist, more than 80% of women are now focussed on creating a better work-life balance.
Meanwhile, the Remote Work Report from GitLab found that more than 50% of Australians would consider leaving a co-located company for a fully remote role and 34% would look for a new role if remote working was no longer an option.
Some organisations are going so far as to embrace the practice known as "radical flexibility." This approach forgoes traditional workplace hierarchy and allows employees to decide when and where they work with minimal supervision. Advocates of radical flexibility believe that trusting employees to take charge of their own working life will result in higher satisfaction and productivity.
2. Recognition and reward
When a human being receives praise, appreciation, or recognition, the brain produces dopamine, their serotonin levels increase, and oxytocin (known colloquially as the "love hormone") is released.
The presence of oxytocin has been shown to reduce stress and anxiety, stimulate feelings of warmth and safety, and boost happiness - effects that could not be more welcome in a year that has brought so much uncertainty and disruption.
During these stressful times, celebrating your workforce's small wins can go a long way to boosting morale and motivation and creating an environment that makes the workforce feel safe and secure. You might consider implementing a new employee reward programme or encouraging peer-to-peer recognition. Last year, Reward Gateway reported a 48% increase in the number of recognition e-cards sent within its reward programs.
3. Career progression
COVID-19 resulted in business closures, redundancies, and a shifting of responsibilities. Those who were able to hold onto their jobs might have missed out on a promotion or salary increase they were expecting while others were forced to temporarily assume a different role or take on extra responsibilities.
With the steady return to business-as-usual, employees will seek reassurance that they can get their careers back on track. What opportunities for career progression can you offer them? If you currently have budget constraints or hiring freezes to contend with, you might consider providing additional training to equip your workforce with in-demand skills and set them up for future success.
4. Resources for remote working
If your workforce will be expected to work remotely on a part or full-time basis, you'll need to allocate sufficient funding for their home office set-up. What technology will they need? Do they have a decent Wi-Fi connection? Can your organisation provide additional screens, office chairs, and desks as necessary?
Your employees may become frustrated and resentful if they don't have access to the resources they need to work comfortably and efficiently from home.
5. Empathetic leadership
A US study found that 25% of employees intend to leave their employer once the pandemic subsides as a result of burnout. This figure is largely comprised of millennials, women, and those with children at home.
To prevent a sudden surge in turnover rate, employers will need to lead with empathy, understand and accommodate their workforce's needs, and prioritize mental health and well-being.
Talk to your employees about their experiences during the pandemic, ask them what they need, and consider how you can best support them. If you're working remotely, why not set up a regular virtual office hour, which invites anyone in your team to come to you for guidance or support when they need it. RELATED: The place for vulnerability in modern leadership
6. Safe workplaces
Employers have always had a duty of care to keep their workers safe, but the COVID-19 pandemic has put health and safety at the forefront of employee expectations. Importantly, the pandemic has pushed the holistic health and wellbeing of staff back up the list, including mental health.
While workplaces need to responsibly facilitate requirements such as social distancing, stringent cleaning regimes, and providing the necessary PPE, companies are now looking to implement health and wellbeing programs that consider hybrid and remote workers.
Employees now place more emphasis on working for organisations that show they care about the psychological wellbeing of employees. And organisations are responding with initiatives such as Mental Health Days, more flexible working options, extended Employee Assistance Programs, leadership empathy training, Mental Health First Aiders, and even subsidised parking and alternative methods of transportation for those who are reliant on public transport.
7. Workplace culture
Although remote working provides several benefits, some employees miss the buzz of the office and the spontaneous social interactions it facilitates. When your employees are both scattered across the country and responsible for establishing their own work schedules, isolation and loneliness can quickly set in. Before you know it, everyone is working in silos and missing the feeling of belonging to a team.
It's much harder to foster a collaborative and positive workplace culture when a significant proportion of employees will be working remotely on any given day, but it can be done with commitment and a little creativity. Why not host a virtual happy hour, establish a book or film club, or run remote team-building events? You should also commit to setting aside a portion of each meeting for catching up with your team and foster a culture of transparency and communication. Schedule regular catch-ups to check in on your employees' progress and wellbeing and encourage them to do the same with one another.
If your organisation is adopting a hybrid working model, be sure to maximise office time for face-to-face meetings and in-person social activities.


​
For advice on how to attract and keep employees, speak to one of

our recruiters

from your industry.
​