Why Every Digital Marketing Professional Needs To Be Data Savvy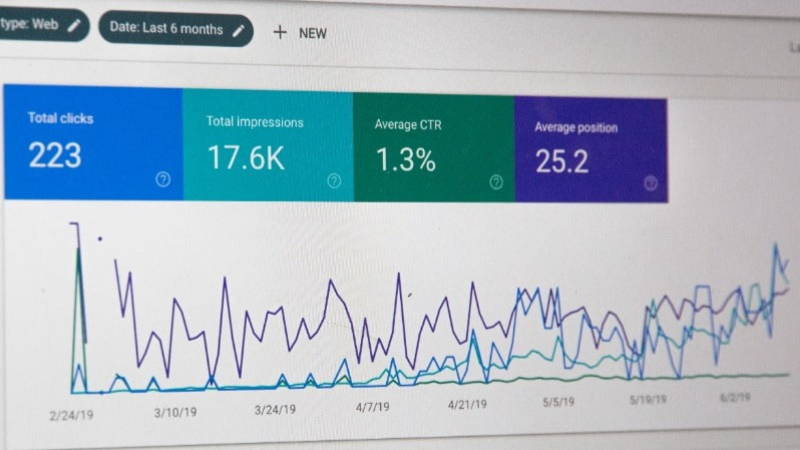 ​The responsibility for a business' data management activities no longer falls exclusively to its data scientists or data analysts. It is predicted that by 2025, Australia will need 156,000 new technology workers

, and 87% of jobs will require digital skills.
Today, employees across your organisation must be equipped with the skillset to collect, collate, analyse, and action data to drive meaningful results – including professionals working in digital marketing.
The now-debunked wisdom about neurological hemispheres has traditionally held that a team should be composed of right-brain marketers (artistic, creative, and intuitive), and left-brain number-crunchers (logical and analytical). Yet today, organisations are seeking digital marketers with the ability to leverage both of these very different skill-sets to analyse, interpret, and transform data into creative digital marketing initiatives.
Why does every digital marketing professional need to be data-savvy?
Hiring the right talent in digital media and performance marketing can drive customer acquisition, reach, engagement, and conversion via a combination of affiliate marketing, native advertising, sponsored content, social media marketing, and SEO-driven search engine marketing. Each of these activities generates vast swathes of data, which means digital marketing professionals who can confidently employ a data-driven marketing strategy are in particularly high demand, as opposed to those who rely on intuition and experience.
Big data, which refers to the analysis and interpretation of large and complex data sets, can help digital marketers calculate ROI, make informed marketing decisions for their organisation, and better understand the effectiveness of their organisation's entire marketing strategy.
By collecting detailed and personalised information about their customers' behaviours, professionals can design marketing campaigns based on their individual preferences, which negates the need for guesswork.
Tailored and personalised web content can also be implemented with the help of big data. For example, an organisation can collect data about how customers interact with its website, how long they spend on the site or what pages they visit. Digital marketers can leverage this data to provide a totally unique website experience for each customer.
In addition, big data enables marketers to make better-informed pricing decisions, such as when, where, and how to activate certain deals or discounts on their products and services.
When it comes to recruiting data-savvy digital marketing talent, hiring organisations should target professionals who are competent in using web analytics tools, Excel, and SQL (Structured Query Language).
Google Analytics, Google Ads, Facebook Ads Managers
Digital marketers will need to master web analytics tools including Google Analytics, Google Ads, and Facebook Ads Managers to track website traffic and customer behaviour.
Excel and SQL
Most organisations are already collecting data that tracks their customers' journeys, but they need skilled digital marketers who can analyse and interpret that data to draw meaningful conclusions about what strategies are working and inform the development of future marketing strategies. To do so successfully, digital marketers must be comfortable with using tools like Excel, for tracking and organising data, and SQL (Structured Query Language) to effectively query their organisation's databases.
Can your digital marketing professionals translate knowledge into action?
The best digital marketers of today are data-driven life-long learners, who will educate themselves about the latest trends and emerging platforms and actively work to turn the knowledge they acquire into action.
To extract maximum ROI from the tools and platforms they use, digital marketers must stay informed about the latest updates and features. Google's new page experience algorithm, for example, was rolled out to users in late August 2021. It's also important that digital marketers are willing and able to closely collaborate with the relevant professionals across business functions, such as SEO specialists.