The talent evolution in Safety & Sustainability: a briefing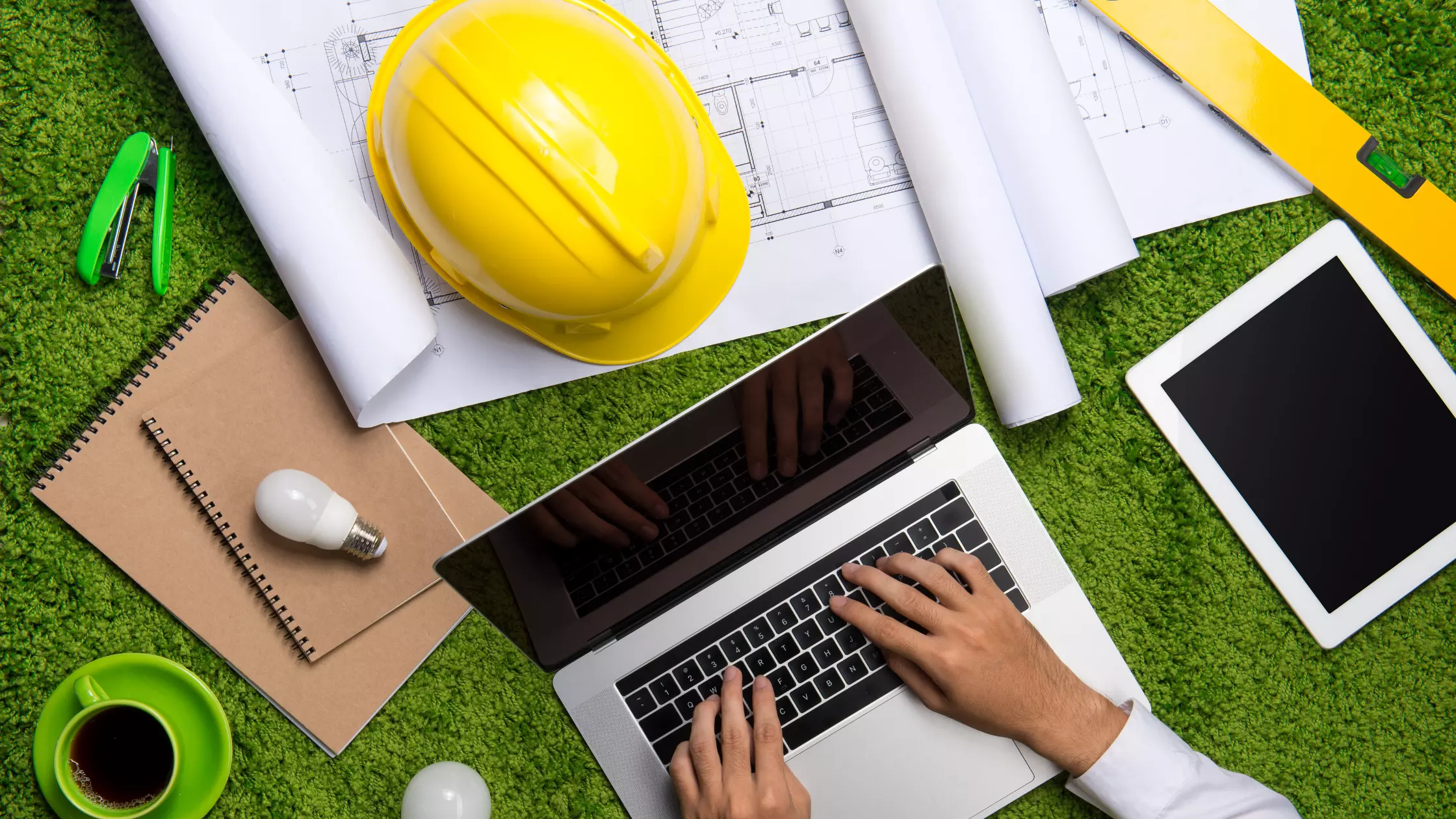 As

corporate sustainability continues to outpace government policy,

sustainability roles have grown in importance. At the same time, the role of safety professionals was thrust into the spotlight during Covid-19 and continue to grow in profile as companies across Australia seek to build safer and healthier workplaces and cultures.
This article summarises key findings from Six Degrees Executive's Safety & Sustainability Talent Trends report, available for
download in full here.
Safety insights
Candidates want to work for organisations that truly care about their health, safety and well-being whilst also having the voice to enact change.
Work, Health and Safety positions have not always been a standalone function within the manufacturing environment, with parts of the role being divided up. This has led to a shortage of qualified staff and has driven salaries higher over recent years.
Organisations are seeking drivers of cultural change
With the rising prominence of the environment in organisations' strategy, EHS positions are evolving into specialist standalone Environment or Safety roles.
Driving behavioural safety and culture change continues to be the leading requirement for recruitment at mid to senior-level roles. At the same time, senior and executive leadership teams are taking more of an interest in Safety, meaning candidates must have the skills to communicate effectively with business leaders.
Safety professionals are seeking work-life balance after the strain of COVID-19
Work-life balance is the leading consideration for safety professionals when assessing their interest in a new role. During the pandemic, safety professionals were available around the clock, with emergency COVID-19 response added to their roles. Stretched thin, candidates in this market are looking for flexible working in new opportunities.
A strong safety program helps attract talent across every profession
A robust safety program is no longer a point of differentiation, but a must-have for talent attraction. Organisations with strong safety programs should make a point of highlighting their safety record as part of their EVP and talent attraction efforts.
Safety encompasses wellbeing and mental health
Historically it has been a challenge to get staff to open up about mental health issues, but the pandemic catalysed change in this mindset. Safety professions are working to engage all staff and encourage openness in regard to mental health. There has also been a large increase in companies offering external support through EAP (Employee Assistance Programs).
There continues to be a move away from safety KPIs focusing on zero harm to indicators based on proactive reporting and wellbeing. Driven by employees, organisations are having more proactive conversations on mental and physical health and wellbeing.
Skillsets in demand
Typically, the strongest leaders in this space take a people-centred approach and can flex their communications style from the Board to the shop floor. Their background commonly includes a Bachelors' level degree and Cert IV or Lead Auditor qualification. Upcoming safety leaders have led organisations through crisis management.
With fast-changing regulations, claims and certifications, it is important to have a team in place that understands the legislation on a micro and macro basis.
As mentioned above, change management remains a highly sought-after skillset within the discipline.
Safety salaries are rising
Safety is not a common career path. Often people migrate into the field from operational leadership roles, engineering functions and HR. Given they have already started their career and are earning more money, this has bumped up safety salaries. After the significant challenges of 2020 and 2021, candidates are also demanding higher salaries to incentivise their stay. Sizeable counteroffers have become common, meaning employers need to offer a strong EVP to encourage talent to make the jump.
Sustainability insights
The role of the sustainability professional is evolving from a single generalist across environmental/social topics to senior leaders with board-level reporting lines and expertise in climate risk, the circular economy, community engagement, sustainable product development, ethical sourcing, water stewardship, zero waste and net-zero emissions.
Sustainable businesses are talent magnets
Tangible action on sustainability, reporting lines, and alignment with the ambitions of senior leadership are key drivers of why a sustainability professional decides to join an organisation. Candidates prioritise joining brands with more sustainable product lines and a clear public commitment on climate change, packaging, biodiversity and human rights.
However, candidates are wary of greenwashing and are seeking employers who are genuinely committed to sustainability. Candidates are driven by the core activities of the business and the level of resources that senior leaders are willing to commit to sustainability and Environment Social Governance (ESG) programs.
Top candidates don't want to spend their time convincing the business to be more sustainable – they want to take it to the next level.
Sustainability has moved from nice-to-have to must-have
COP26 and Covid-19 have propelled sustainability to the forefront of business strategy. Defining the purpose of a business is now a must-have; driven by the rise in ESG-centric engagement and capital allocation decisions from investors, and the adoption of global customer requirements on sustainability. Customers, consumers and shareholders expect businesses to play a role in protecting biodiversity, address climate risk and safeguard human rights.
Reflecting this trend, many organisations recruited standalone sustainability roles for the first time in 2021. This varied from strategic positions (including Chief Sustainability Officers), to Climate Change Managers and Heads of Sustainability. Department and reporting lines continue to be varied, depending on the maturity and material topics for the business.
Organisations need sustainability experts to meet ambitious targets
With Australia's 2025 national packaging targets around sustainability and waste reduction, companies not already in a strong position have a huge emphasis on recruiting talent to help them meet these targets. First and second-tier suppliers to large retailers are also facing increased scrutiny on how their products are packaged.
Sustainability professionals require credibility, commercial acumen, and ability to drive engagement
A key component to being successful in a sustainability role is building credibility, both internally and externally. The strongest leaders in the sustainability space typically have a blend of commercial acumen and the ability to drive engagement at all levels of the business.
Their background commonly includes formal education at a Masters level in a relevant discipline and a mix of sustainability and operational or communications roles. The upcoming cohort of sustainability leaders has spent their entire careers working within this space.
Difficult to benchmark salaries in newly created roles
It is challenging to find outstanding talent in the current market, and sustainability is no exception. With responsibilities moving out of an EHS or communications bolt-on, to sit within standalone roles, salaries are increasing to parity with other operational and commercial functions.
There is often no benchmark for new roles being created, leaving salaries to be dictated by the talent hired.
Learn more, including detailed salary insights, in Six Degrees Executive's
Safety & Sustainability Talent Trends report.
Get in touch with Scott to discuss how the team can help you find the right purpose-driven talent for your business today.