5 reasons to specialise in contracting recruitment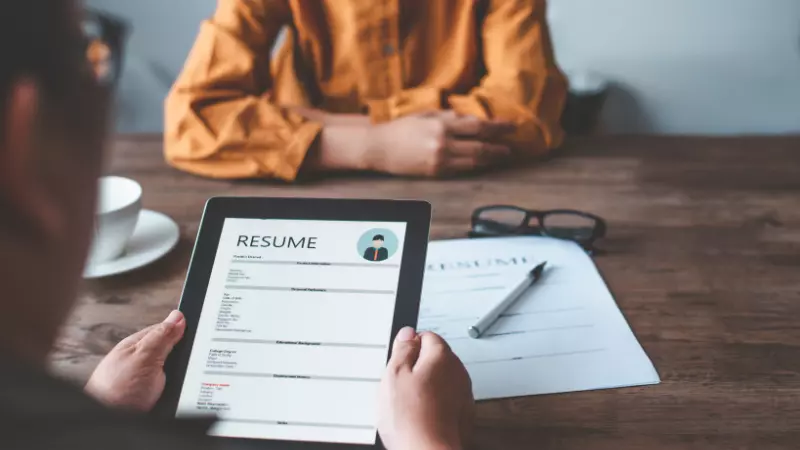 ​Catalysed by the covid crisis and supercharged by the ongoing labour shortage, contracting continues to grow in popularity as a career option for jobseekers and as an agile staffing solution for employers.
Contractors are reaping benefits including access to a wider job market, career autonomy, better pay and increased opportunities. Benefits for employers include lower hiring risks, reduced costs, access to specialised talent, and faster time-to-fill in a tight market.
Calling all contracting consultants
If you're a recruiter, it's clear that there has rarely been a better time to work in contracting. Below, we explore some of the top reasons to consider joining our contracting recruitment team at Six Degrees, with insights from Alana Hunter, one of our Queensland-based Executive Contracting Consultants.
1. Contracting recruitment is fast-paced
Experienced recruiters know that hiring takes plenty of time and buckets of patience to create great hiring outcomes for permanent roles. The average time-to-hire in Australia has risen to 40 days, with clients aware that more time spent up-front means better retention.
Contracting, however, is a different beast. Rapid time-to-hire is one of the key reasons businesses engage contractors, particularly when seats need to be filled with urgency. Our contracting team can shortlist unique, highly qualified people to meet client needs with a turnaround time of as little as 24 to 48 hours. Contracting consultants need to balance the need for speed with the usual due diligence to ensure that every contractor placed will be a great fit.
"One of the major differences between permanent and contracting recruitment is that contracting is in the now and very fast-paced," explains Alana. "It suits me because this is the way I like to work – I'm always going 100 miles an hour!"
Speed to market is also a key advantage in a competitive sector. "With government contracting recruitment, for example, you are always competing with other recruitment agencies for one role. It's all about speed to market, knowing your candidates and keeping those talent pools fresh and full," says Alana.
So, if you're someone who enjoys a fast-paced environment and the adrenaline hit that comes with a rapid series of quick wins, contracting recruitment might be the career for you.
2. … But it's still about relationships
Even though contracting recruitment is fast-paced, relationship-building is still a key ingredient for success. Arguably, contracting consultants get to know their contractors better over time than traditional recruiters get to know permanent candidates.
"You get to know your contractors really well, as most of the time you place them over and over again for different contract roles", says Alana. "Sometimes, they end up becoming the client as they progress in their careers".
3. Ongoing monthly revenue
While permanent placements are a one-off in terms of revenue, having to start over again the next month or quarter can make recruitment feel a bit like Groundhog Day. But if you have contractors on the books, you will never start the month from scratch again.
"You always start the next month with revenue – and as you build the contracting business, it's a great feeling when you see the revenue and contractors out numbers grow," says Alana.
Of course, ongoing revenue is tied to ongoing placement success. Six Degrees Executive is proud to be judged on our track history of success – of the contracting talent we place, 87% fulfill the full term of their contract while 45% are offered a permanent position at the completion or during their contract.
4. Work in a fast-growing area
Working in contracting recruitment is a smart career move as all signs point to contracting continuing to gather pace in Australia.
Alana says that it's gratifying to see that contracting has become a strategic focus of the business at Six Degrees, with strong support and buy-in from the leadership team to make this area succeed. This support was essential when she first took on the greenfield role.
"One of the things I've loved most about this job has been the opportunity to help build a contracting desk. Now, a year later, we have an excellent brand (particularly in the Government space), which really warms my heart as I take such pride in my work and the Six Degrees brand."
5. More variety
Contracting recruitment offers more variety than permanent recruiting which tends to focus on specific verticals.
"There's a wider breadth of role type, as we're often brought in to provide the service across a whole team," says Alana. "This helps keep the job fresh and challenging".
Interested in becoming a Contracting Consultant for Six Degrees Executive?
Six Degrees has a team of dedicated contracting recruitment specialists who nurture an active and deep talent pool, allowing us to rapidly attract, source, and access talent on demand. Get in touch with Six Degrees to chat with our contracting team, check out current job opportunities, and send us your resumé.
If you're interested in becoming a Contracting Consultant at Six Degrees, get in touch with
Danielle Bennetto.
Learn more about Six Degrees Executive Contracting
here.