How to maintain a mentally healthy remote or hybrid team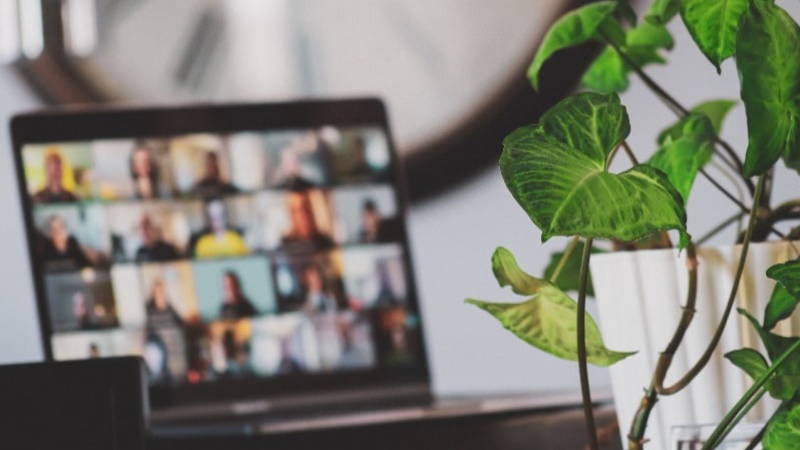 ​
COVID-19 has had an enormous impact on the mental health and wellbeing of the workforce. In Australia, one in five people report high or very high levels of psychological distress linked to the pandemic, with young people, women, and those living with a disability the most affected by poor mental health.
​The Australian Institute of Health and Welfare suggests that restrictions of movement, social distancing measures, lockdowns, and the sudden loss of employment and social interaction are the key factors impacting the mental health of Australians, causing stress, confusion, and anger among some, while also having the potential to exacerbate long-term mental illness.
The shift to remote working, and all the challenges that come with it, has only made things worse. With teams communicating via computer screens, it's not only more difficult to interact on a meaningful level, but it's also harder to identify those who are struggling the most and provide the necessary support.
Our CEO Suzie McInerney hosted a conversation with Georgie Harman, CEO – Beyond Blue on how the pandemic has impacted mental health and the best ways to support employees as they transition back into the workplace. Georgie offered some valuable advice on how organisations can maintain a mentally healthy workforce while teams are working remotely.
1. Identify employees who require support
Now, more than ever, leaders must provide emotional support for employees that need it the most.
While adapting to the confines of remote working has been difficult, in some ways it has brought people closer. Colleagues have looked into each other's bedrooms and living rooms, they've had conversations with small children in the middle of important meetings and met nosy pets as they clambered across computer keyboards. This window into someone's personal life can make it easier to notice small changes in behaviour and body language, even if it's via a video conference.
Managers and colleagues alike should be on the lookout for any signal that things aren't quite right with someone, whether it's a shift in performance, a distant demeanour, or a negative email tone. It's not easy to initiate a conversation about mental health, but if someone appears to be struggling, it's important to check in with them, ask questions, and find out what they need. The opportunity to talk about the terrible day they are having, with the knowledge that it's often a shared experience and someone cares and is listening, could make a huge difference.
2. Provide information about mental health resources
Employees will feel more confident in seeking help for their mental health concerns when they have a good understanding of the kind of support and resources their employer provides.
When working remotely, the workforce might feel a little detached and have less awareness about the types of services available to them. As such, organisations must make sure this information is readily available and actively communicated to all employees whether it's via internal newsletters or communicated directly by management teams during virtual meetings. This helps to create a healthy workplace culture, in which discussions about mental health are normalised and no one fears judgement or stigmatisation.
3. Encourage leaders to speak openly about mental health
Employees want to know that if they take steps to open up about their mental health challenges, their employer has the knowledge, the understanding, and the resources to support them. But they also want to work for managers who will talk openly about their own mental health and wellbeing. A leader who has open and candid conversations with their team will be perceived as more relatable, trustworthy, and empathetic. Employees will be reassured to discover they are not alone in their struggles and feel much more comfortable discussing their own experiences.
There's absolutely no need for managers to share any information they are not comfortable with or delve into specific details about their mental health, but admitting when they are having a bad day, feeling overwhelmed, or expressing the need for some time out, and what strategies they're adopting to get back on track, can have a powerful impact on how their team members talk about their own experiences and feel about the culture and psychological safety of their workplace.
4. Maintain regular communications
In the workplace, employees are exposed to constant and consistent social interaction, whether it's working together on a project, chatting via the water cooler, attending team meetings, going for lunch, or attending networking events.
Although most remote workers have continued to meet their colleagues via video conference on a regular basis, spontaneous social encounters are no longer possible, and this can leave employees feeling lonely and isolated. Managers can combat this by making sure there is time for informal catchups during team meetings, encouraging employees to socialise virtually, and scheduling regular one-to-one meetings with all team members to check in on their wellbeing and offer support as required.
5. Accredit mental health first aiders
With so many professionals struggling with their mental health and wellbeing while working remotely, it's worth accrediting some of the workforce as Mental Health First Aid Officers. Mental Health First Aid Officers pass an assessment that qualifies them to administer mental health first aid in the workplace. Should managers or colleagues suspect someone in the workplace needs additional support they can refer them to a Mental Health First Aid Officer who is trained to help people struggling with conditions such as anxiety, OCD, depression, and bipolar disorder.
As one of the accredited Mental Health First Aiders for Six Degrees Executive, it's good to know we have this support system available for the team, as it's often an important step in preserving an employee's safety and wellbeing.
Read more: Beyond Blue tips for managers to support staff.
"A conversation on mental health", a webinar featuring Six Degrees Executive CEO, Suzie McInerney and Beyond Blue CEO, Georgie Harman is available to listen to in full

here.

​