How to transition to a flexible, hybrid working model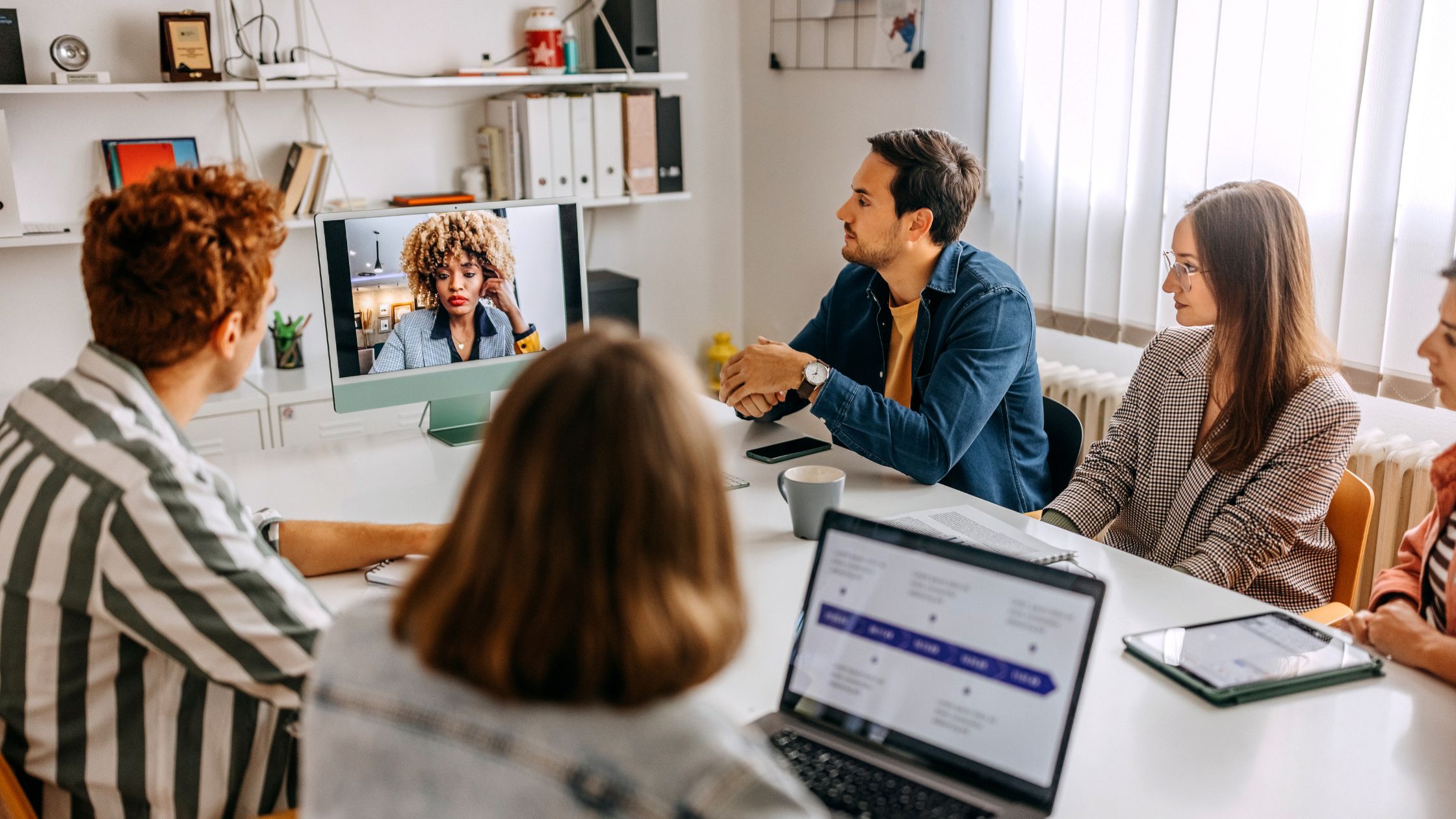 ​Employers not embracing a hybrid flexible working model are at risk of a talent attraction and retention problem in the post-COVID market.
Remote working, it appears, is here to stay. Research from the University of Sydney found that 75% of Australian workers expect their employers will support remote working after the COVID crisis, with most workers wanting to work from home an average of two days per week.
Forbes reported that while some high-profile companies such as Twitter have shifted to 100% remote working "forever", only 16% of surveyed employees indicated they want a permanently remote role. Just over half (52%) of respondents said they want a hybrid model with a mix of working from home and time in the office.
Why should employers pay attention to how employees want to work?
Because of this crucial statistic (again from Forbes):
45% of respondents said that "If they were to change jobs, they would only accept a role which offered flexible and remote work options".
As businesses in Australia and around the world begin the post-COVID recovery, they simply cannot afford to lose access to almost half of the talent pool by having inflexible remote working policies.
Remote working models
Employers have several remote working models to consider, with no one-size-suits-all solution for all.
100% remote: In this model, it is entirely possible that you will never meet an employee face-to-face. This is particularly suited to companies who have widened their talent pools to include geographically distant workers, interstate or even overseas.

Predominantly remote: In this model, the team is nearly 100% remote but will come together at a central location for certain events, such as special meetings, training, workshops or team-building days.

Hybrid working: This model involves a mix of working remotely from home and working at the office. The ratio will depend on circumstances, but many workers are opting for two days out of five at home per week.
Six steps to manage the transition to a flexible, hybrid working model
Like any major cultural change, shifting to a hybrid working model needs to be managed carefully. Focus on communicating, setting expectations, acquiring the right technology, and ensuring fairness. Here are six steps for doing so:
1. Don't make assumptions: Survey your team (leadership, managers and workers) to understand their views on remote working and ask them about their concerns. Beware of assumptions such as believing your entire team will be enthusiastic about remote working (many people – particularly extroverts – were eager to get back to the office in 2021).
Similarly, beware the phrase: "We'll all need to be together in the office for that". With the help of technological solutions, everything from team meetings to staff training, onboarding to design-thinking workshops, can be conducted remotely.
2. Review your organisational requirements: A 100% remote-working model may suit the team at Twitter, but it may not be appropriate for your business. Keeping in mind that there are technology solutions for nearly every need, you still may have an expectation that the team comes together (face-to-face) for major meetings, or to interact with clients and customers. Some roles in industries such as manufacturing simply cannot be conducted remotely.
3. Acquire the right technology: After understanding your requirements, build a remote-working tech stack for your team. This involves procuring best-in-breed software for every need – for example, you may have a collaboration platform Microsoft 365 or Slack, video conferencing such as Zoom, a virtual whiteboarding (brainstorming) platform like Miro, and a new hire onboarding system like HROnboard. Importantly, any new addition to the tech stack should integrate seamlessly with all other software and enterprise systems.
4. Communicate: Create a communication plan for different stakeholders. Explain the benefits and reasons for moving to a remote model, set expectations and explain how any anticipated challenges will be addressed. Keep in mind that many managers will have concerns and will need to be reassured.
5. Be fair: Having a blanket rule for all employees (such as the option to work from home for up to three days per week) will help ensure everyone is treated with fairness. Some organisations may prefer to negotiate different remote working arrangements with every employee (particularly when attempting to secure new hires), but differing arrangements can lead to resentment among staff and a lack of inclusion.
6. Upskill your managers: Shifting to a remote or hybrid working model will require a new management style. Managers must learn to assess performance based on output, not activity, and focus on building trust and accountability amongst the team. Use technology to empower managers and workers to communicate and collaborate effectively.
Traits to look for when recruiting remote workers
According to Entrepreneur.com, the top four traits to look for when recruiting someone who will work remotely some or all of the time are:
1. Self-motivation: Being able to manage workloads and meet deadlines without direct management from their boss.
2. Tech savviness: Unfortunately, remote work can be very challenging for workers on the wrong side of the digital divide. As you introduce new software into your tech stack, team members should ideally be able to use them with little or no training.
3. Communication: Good communication is essential for remote work environments. Team members need to keep their colleagues informed of what they're working on, their progress, and challenges they're facing. In a remote setting, being a good communicator will take a certain level of tech-savviness, and a recognition that failing to communicate effectively can create delays for others in the team.
4. Collaboration: One of the main concerns about shifting to remote working is that team members will stop collaborating and work in isolated siloes. Good collaboration skills lead to faster, higher-quality outcomes, and boosts innovation.
These four traits can be difficult to judge by reading a resumé, but can be assessed using online skills testing, by asking behavioural questions during the interview, or by asking a candidate's referees about these attributes.
​