Tips for managing a team remotely and nurturing a remote culture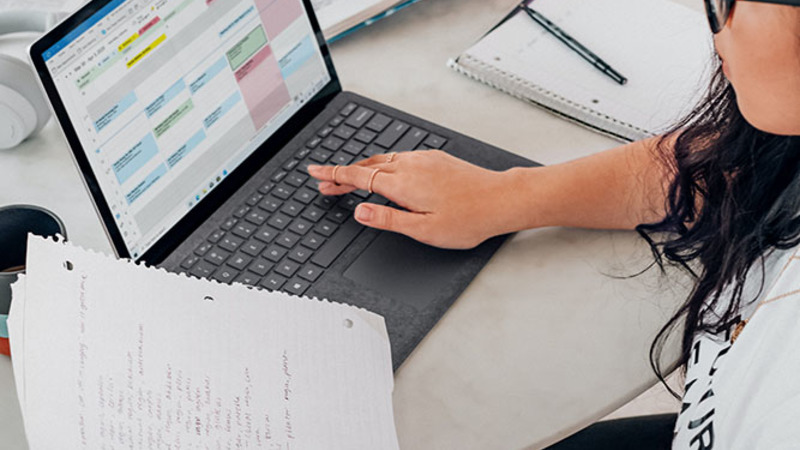 ​Leading a remote team requires a unique skillset and a different management technique to that used in a face-to-face environment. In this article, we share tips for managing a remote workforce and maintaining a healthy remote culture.
As many organisations discovered during the COVID-19 crisis, managing a remote team involves a lot more than simply doing what you normally do, but through a screen. An HBR report found that 40% of 215 surveyed supervisors expressed low confidence in their ability to manage workers remotely.

For businesses that intend to attract and retain remote talent through an ongoing flexible working model, it's clear that managers of remote workers need to be upskilled.
Managing a team remotely
Let's begin with the number-one attribute of remote managers: the ability to trust their team.
1. Step back and build trust
First of all, learn to step back. Remote environments can be particularly challenging for micromanagers. Asking to review every communication or phoning workers to check in several times a day wastes time and fails to build trust. Managing people on outcomes rather than hours in front of the screen will build more trust and satisfaction for everyone.
2. Get the most out of technology
Equip your team with the tools they need to do their jobs well. If you have influence over your organisation's software spend, start by building a tech stack of remote-working essentials such as a collaborative platform, videoconferencing, and file-sharing. Once the basics are in place you might explore add-ons such as engagement tools, reward and recognition, gamification, and more.
Here are three tips to keep in mind:
1. Don't overwhelm your team with too many software tools
2. Make sure you provide adequate training
3. Ensure that every new tool integrates well (shares data) with the rest of the tech stack.
3. Every team member has different challenges
Understand your team members' challenges. Ask questions to understand what they most enjoy about remote working, what they find most challenging, and what you can do to support them. Ask how often they would prefer to have one-on-one conversations so you can balance connection and productivity.
4. Get the meeting balance right
Organise regular team check-ins. The frequency of team meetings depends on your circumstances. In a hybrid model, some companies require the whole team to come to the office for their weekly meeting day, while others will conduct this via video call. Some make do with meeting once per week, while Agile teams prefer a check-in every morning.
5. Make it easy to find answers
Make information accessible. In an office environment, so many questions are answered by simply asking the person at the next desk. This isn't so easy in a remote setting, which is why managers should prioritise information accessibility in an easy-to-use, well-organised central depository. This could be an intranet, a shared drive, or your collaboration platform.
Building a healthy remote team culture
Working remotely does not mean giving up on the positive culture your team has built together in the office. The shift to hybrid work must acknowledge the differences involved with having team members work remotely and allow culture to spread in new ways.
To maintain the fabric of company culture in hybrid working arrangements, key cultural enablers need to be intentionally threaded through the remote working models to form new patterns of connection, engagement, and reward.
1. Make time for human connection
Remote workers miss out on many of the water-cooler interactions that usually take place in the office and are at risk of feeling lonely and isolated. These connections and interactions are vital as they help people get to know each other on a deeper level to build relationships, communicate better and remove barriers to working together.
Make up for this in a hybrid or remote environment by:
Giving the team five minutes to break the ice or have small talk at the beginning of team video calls.

Allowing non-work-related chatting on collaborative platforms (kept to a reasonable level and within company guidelines).

Creating opportunities both online and in-person for employees to connect both socially and around work priorities. Plan team days to connect in person and work on shared goals.

Building new team rituals and organising formal team-building activities that include remote workers.
2. Feedback, motivation and recognition
Heathy culture requires people to feel trusted, valued, and engaged. No matter where people are working, it's important to create an environment of psychological safety where people feel comfortable speaking up with concerns or questions and contribute feedback and ideas.
Remote workers may not be as visible and can have difficulty gauging how well they're performing, which means managers need to be a little more deliberate in seeking and providing feedback. This could involve a short note directly to the worker or calling out great work in a team meeting.
Remote workers can more easily disengage and self-censor in virtual meetings, putting culture at risk. Ensuring you call on a range of people in online meetings encourages collaboration and helps remote workers feel included.
Reinforce aspects of the culture by recognising, rewarding, and celebrating behaviour that aligns with your organisations' values. There are plenty of software solutions available for staff recognition, many of which use gamification to motivate and encourage the team with points systems, badges, leaderboards, or reward systems. Some of these solutions are available as plug-ins for your collaboration platforms.
Finally, ensure remote workers feel included and have the same career growth, learning and development, and promotion opportunities as they would if they were working full-time in the office.
If you need assistance resourcing your hybrid or remote team, please get in touch with our team.


​