Why jobseekers are considering contract roles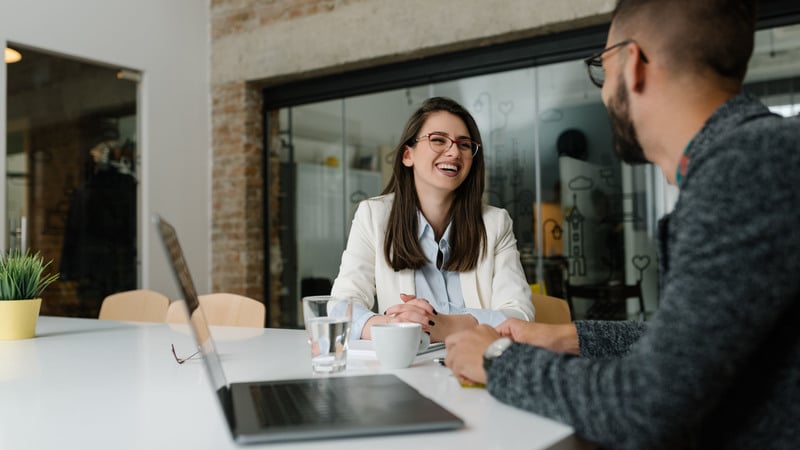 ​If you've long shied away from the supposed uncertainties of contract work, now could be the perfect time to reconsider your position…
A paper published by the Actuaries Institute in December 2020 revealed that Australia's gig economy grew nine-fold between 2015-2019 (to $6.3 billion), and COVID-19 has only served to accelerate this trend.
An analysis by the Australia Institute's Centre for Future Work found that casual jobs accounted for 60% of all waged jobs created between May and November 2020, with part-time work accounting for around 75% of all new jobs.
For employers, there is a trend towards hiring contractors has it comes with a wide range of benefits. There's less risk, reduced costs, and the option to hire specialised talent to perform highly specific roles.

But how does contract work serve the employee?
Five reasons to consider contract work
1. Access to a wider job market
Amid the economic turmoil and uncertainty triggered by the COVID-19 pandemic, several companies opted to implement hiring freezes and many Australians faced redundancy. Even now, as the economy slowly recovers, many employers will be wary of committing to full-time salaried hires as they focus on regaining their losses and staying afloat in the coming months.
With these factors in mind, there is likely to be an increased number of contracted job openings. By ruling these out, you could be limiting your options and missing out on some fantastic job opportunities.
2. Finding your niche
Increasingly, organisations are looking to hire specialists over generalists, particularly when it comes to contracted workers. This shift in employer expectations is a good opportunity for job seekers willing to embrace contract work to find their niche and truly excel at it. You can take the time to discover what you're really good at (and passionate about), hone your skills, and become a true expert in your field.
The concept of taking on project-based work and moving from company to company isn't to everyone's taste, but it does offer several benefits:
Project-based work means hitting the ground running and being truly valued in every job you take on.

Each new contract will present new challenges, which will enable you to further hone your skills.

You'll continually meet and work with new people and learn how to adapt to new environments and different workplace cultures. This will also give you increased exposure within your chosen field. People you've worked alongside in the past will recommend you to their peers or seek you out for work as they progress in their own careers.

Avoiding business-as-usual (BAU) roles means never being bored by the day-to-day slog of office life. You'll be doing what you love (and what you're good at) every day.
3. Achieving full autonomy over your career
One of the main reasons people shy away from contract work is the lack of job security. Whether you take on a 4, 6, or 12-month fixed-term contract, you'll likely have no idea about where your next contract is coming from. There's no question that a looming employment gap can be stress-inducing, particularly if you've got bills to pay and mouths to feed.
But here's the key point to understand about contracting: contract work gives you more control over your career.
You're not tied down to a particular role in a particular location. You don't have to answer to people in the same way you do when you're a salaried employee. You can enjoy greater flexibility, work anywhere you want, and take career breaks as it suits you.
For many people, these increased freedoms override the risks and unpredictability of contract work.
4. Better pay
When you work as a contractor, you'll likely have to sacrifice holiday allowance, private healthcare, redundancy pay, and workplace freebies. But, to compensate for these losses, you'll likely be paid a much better wage.
Additionally, employers are well aware that their contracted employees might be on the lookout for full-time positions elsewhere. They know that paying a highly competitive rate to their contracted workforce reduces the risk of these employees jumping ship in the middle of a fixed-term contract.
Taking on contract roles will allow you to work with new systems and learn new skills at a faster rate, which is a considerable advantage in a world filled with ever changing technology. But it is also an opportunity to build your network and can lead to other experiences, either permanent or contract within the business itself.
Still unsure about working as a contractor?
The thought of working as a contractor for the foreseeable future might continue to fill you with dread – and that is ok.
Nevertheless, it's worth giving some serious consideration to any relevant job openings that are presented to you. For one thing, you could end up thriving in the gig economy, and you never know what opportunities will arise once you get your foot in the door.
Do a great job and your short term contract could evolve into a full-time, permanent position. This was certainly the case for one candidate who pursued contract work with the help of Six Degrees.
Speaking to her recruiter, she said "[contract work] can open so many doors if you're truly passionate about the role or company. Use the time to explore your capabilities and prove your worth. I believe more and more companies will move to contracting opportunities, as the workplace and roles become less linear, and more about exposure and career breadth."


​