How to optimise your LinkedIn profile for career opportunities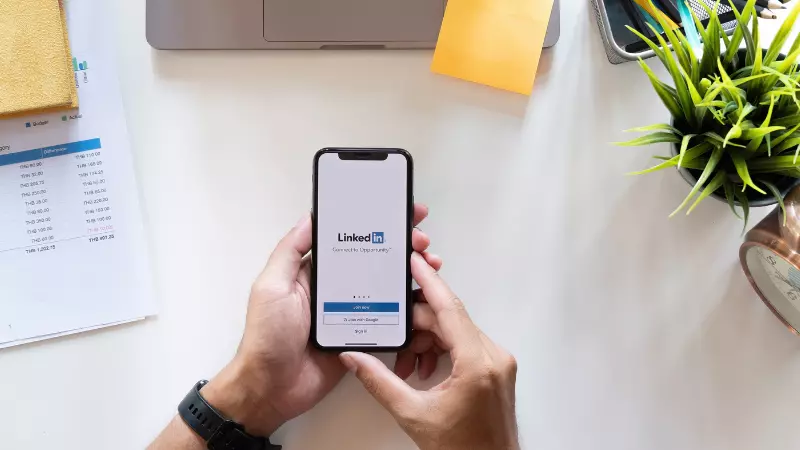 ​Getting your LinkedIn profile up-to-date and optimised is one of the most important things you can do as part of your job search.
Your LinkedIn profile provides one of the easiest ways to get discovered by, and to connect with potential employers. Once you start building your brand on LinkedIn, you'll open yourself up to a range of new career opportunities.
So how do you optimise your LinkedIn presence to work best for your job search?
Hiring managers and recruiters use LinkedIn regularly to search for potential candidates by using keywords to search for skills that are relevant to their clients' needs. Recruiters also search groups and forums for talented professionals contributing to online discussions, so as well as getting your LinkedIn profile sorted, you also need to get active on LinkedIn to improve your chances of being discovered.
Even if you are not actively searching for a new role, recruiters will often reach out to you when they think you are a good fit for the role they are recruiting. So, it pays to keep your LinkedIn profile up to date in case your 'perfect role' arises while you're not actively looking. Even if you're not on the hunt for a new role, letting recruiters know your career preferences will help ensure they know to contact you when your ideal role arises.
Top ten ways to optimise your LinkedIn presence
There's much that you can do to make your LinkedIn profile an active part of your job search. Here are my top ten…
1. Create a professional headline
Your headline (the text underneath your name) is the main piece of information people see when you appear in search results and the first thing recruiters see when they go to your LinkedIn profile, so make sure you have a keyword rich, descriptive and professional headline.
If you aren't working, it's worth including a subtitle along the lines of "now seeking new opportunities" so potential employers can see immediately that you are open for business and the line of work you're pursuing.
For example, Talented Public Relations Manager | Now seeking new opportunities in the FMCG sector
2. Include a professional photo
It's always a good idea to include a photo but make sure it is current and professional – keep in mind that recruiters and hiring managers can tell if you've cut out your bestie from a night out photo or if you're wearing your wedding suit, so invest in getting a professional photo taken.
3. Use keywords throughout your LinkedIn profile
Search Engine Optimisation (SEO) is one of the best ways to ensure your profile appears in LinkedIn searches. Think about the keywords recruiters and hiring managers are looking for when searching for someone with your experience and make sure your profile is rich with these terms.
Keywords can include role titles, discipline or industry-related terms and experience, capabilities and skills. When adding keywords, it's good to think of the words someone with only a basic understanding of your role might use and include variations of keywords terms. For example, if you are a Product Manager with pharmacy experience, you might use keywords such as "pharmacy" "pharmaceutical" "NPD" "new product development" "innovation" "TGA" stage gate" "phase-gate"
Be sure to include the keywords you want to be found for in various sections of your profile – specifically your headline, your summary, role titles, specialities, and career history are all good areas to optimise. Also, make sure you proofread before posting. No one will find you if you've described yourself as a "product manager". Tools such as Grammarly can be helpful for highlighting spelling and grammar mistakes online. When adding keywords, it's important to not 'stuff' your profile; only include keywords in an authentic way that makes sense to the reader.
4. Make your personal summary count
When a recruiter or hiring manager lands on your LinkedIn profile you want to ensure they can quickly and easily understand your skills and experience to figure out if you're right for the role they're recruiting for. Include in your summary a past, present and future overview and ensure it is keyword loaded. Think of your summary as your 30-second elevator pitch. If your summary is all they read, what do you most want readers to know about you? What are your key skills and career achievements?
5. Complete all sections of your LinkedIn profile
Make sure your current position is up-to-date and includes your title, company name, and the time period you have worked there. It's also important to complete the work history section of your LinkedIn profile and talk to your experience in each role. You should include travel and maternity leave to explain any gaps and also include end dates if you have wrapped up in a role. Remember, it's not necessarily a bad thing if you're not working as it will allow contract recruiters to consider you. Also add relevant skills, accomplishments and education. LinkedIn has also recently released a feature where you can now list what type of leave you took in the 'Experience' section.
6. Customise your URL
When you first create your LinkedIn profile, the default URL will be a random selection of numbers and letters. Ideally, you'll want to create a personalised URL that includes your name.
To customise your URL:
Click the "Me" icon at the top right of your LinkedIn homepage.

Click on "View profile".

On your profile page, click "Edit public profile and URL" on the right-hand side of the screen.

Under "Edit URL", click the "Edit" icon next to your public profile URL.

Type the last part of your new custom URL in the text box, then save.
7. Turn on the "Open to new opportunities" function
By letting recruiters know you are ready for new opportunities you might open new doors in your job search. To turn this feature on, you'll need to click on the "Jobs" tab on your LinkedIn profile and then click on "Career interests". You can then select the "On" button to let recruiters know you're open. This feature includes the option to select what role types and locations you're interested to working in. You can also update your LinkedIn photo with a frame that says 'Open to work'.
8. Get written recommendations and endorsements
It's a good idea to get as many recommendations and endorsements from colleagues, managers, or customers as possible as this adds credibility to your profile.
9. Build your network
Once your profile is in good shape, work on building your network. You can build your network by connecting to current or past employers, colleagues and school and university friends. You will become more visible and contactable to a wider audience if you have second and third connections.
You can also connect directly with HR managers, recruiters or hiring managers to let them know you are in the market for opportunities. When sending connection requests, use "we've done business together" rather than "friend." Be sure to personalise any requests when possible, explaining how you met, or why you're connecting.
If you decide to send a connection request to someone who doesn't know you well, be sure to give context to your invite in the personal note section.
10. Get active
One of the best ways to get active on LinkedIn is to join relevant groups or networks related to your industry or niche. Position yourself as a thought leader by creating and sharing content relevant to your industry, role or network. Engaging with other people's content will also help boost your presence to get your profile noticed by other industry contacts.
One final note – always check your contact details
Finally, make sure your contact details including your email address, phone number and address are current and accurate so that if someone does want to reach out to you, you are certain of being notified!


Get in touch with a recruiter near you for more advice.