Six Degrees wins at the 2016 Recruitment Industry Awards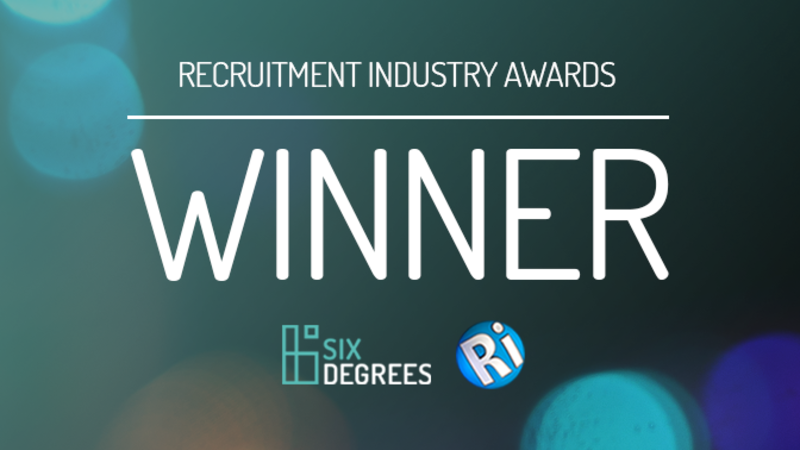 Six Degrees wins awards in two categories at the 2016 Recruitment Industry Awards held last night in Sydney.
We are delighted to have won the Best Recruitment Company to Work For and Best Support Team awards as announced by the Recruitment Industry (RI) Awards last night at The Ivy Ballroom in Sydney.
The RI Awards operate globally and are the biggest recognition of excellence in our sector. Their aim is to recognise innovation and best practice in the Australian recruitment industry. All submissions are reviewed by a panel of esteemed and long-standing recruitment industry professionals.
It was a humbling experience to receive these awards last night. I am still as passionate and enthusiastic about the recruitment industry and its future as I was 20 years ago when I first started in the industry, and 12 years ago when I built the Six Degrees business with my two partners.
Our mantra has always been to provide a high quality service and I am very grateful that this has resulted in strong and long-standing partnerships with many clients and a network of talent that we have the privilege to support through their career journey.
We have achieved a lot since 2004 and could not have done it without the amazing team we have behind us, many of whom have been with Six Degrees since the beginning.
It is for this reason that winning the award of the Best Recruitment Company to Work For was an especially proud moment. We knew from the outset if we looked after our people, our most powerful asset, and created an environment fit for the industries best, the rest would follow.
This is an exciting time for Six Degrees. As we continue to grow and innovate, we will remain true to our core purpose of unearthing talent that is capable of shaping the future of the businesses we partner with.
Paul Hallam
CEO