6 winning leadership traits you won't see on a resume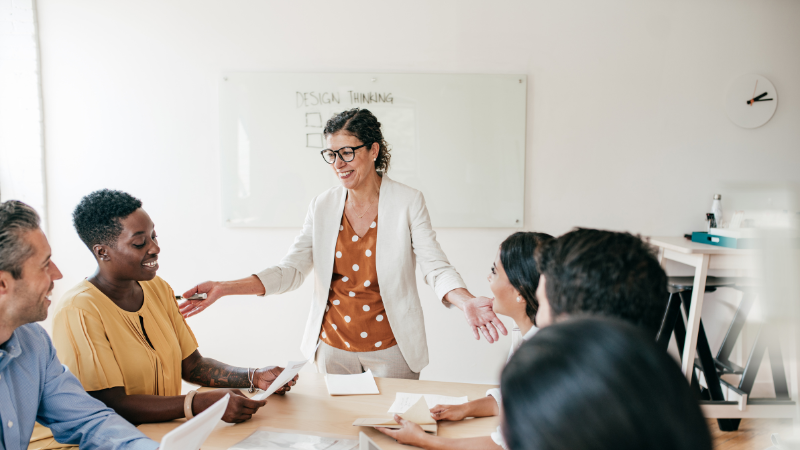 People once stepped into leadership roles and the C- Suite because they were good at their jobs and it was the next logical step in their career. While it can be argued there is a leadership crisis in Australian business today, our Future of Leadership research report reveals the 'crisis' is more a shift in the understanding and values placed on what makes great leaders great. And no, you won't immediately see them on a resume.
1. Your 'personal brand'
Personal branding defines who you are and what you stand for as a person, an individual. Think of it as your 'leadership identity'. The authentic and positive impression good leaders present to the people around them, both in person and from a distance, helps build a strong identity and unlocks opportunity.
Considering integrity is the top trait of a great leader, cultivating a strong personal brand is an important asset for executives changing roles or furthering their careers, helping establish a reputation that demonstrates an authentic commitment to what you do and how you do it. The market is full of CEO's and C-Suite executives who have achieved great things and achieved KPI's. That being the case, I ask executives the following questions:
What sets you apart from other CEO's (or CFO's, CIO's etc) who are also doing great things?
What is your brand of leadership?
What is the trademark of doing business with you?
If you can answer these questions in a compelling way, you have a personal brand.
2. Advocacy
Advocacy flows if your personal brand is on point. While a network can be defined as people you know and have worked with, advocacy can be defined as the action the people in your network take with you in mind. You need a network of people who know you, have confidence in you, think about when you are not in sight and are prepared to back you. In other words, they know the strength of your personal brand.
If your connections will recommend you for opportunities, put you in front of their most trusted relationships and put their personal relationship on the line for you, then you have strong advocacy. This type of confidence from your 'tribe' builds social proof and puts you in a position to influence your future and the companies you work for. Successful executives have advocacy.
3. Being a digital change agent
Having the skills and knowledge to effectively adapt and change your business in line with digital technology trends are becoming a non-negotiable for the C-Suite. Senior executives should be proactively sharing information on how and why technology and machines are impacting the future of business, interactions with customers and the simple ability to get stuff done.
81% of the world's CEOs list technology as the most significant trend reshaping their business and therefore should be in focus for all great leaders. Great leaders understand what digital transformation can mean for the greater good of their company. Being adaptable to digital change shouldn't just happen from the bottom-up. To keep teams happy, motivated and engaged while adapting to change, leaders need to understand how, why and when to apply digital tools in line with the company's digital vision.
4. Dealing with ambiguity
In today's fast-paced digital world, the challenges facing businesses can change at a pace not seen before, often making it difficult to know all the facts before making decisions. Strategic thinking and decisiveness rank highly as traits that define truly great leaders (read more in The Future of Leadership Report).
Businesses and executive teams can be struck down with 'analysis paralysis', often unable to agree or find answers because of complexities, ambiguity and sometimes ego-related factors. Great leaders are comfortable listening, building teams of people who are smarter than them, interpreting advice and asking the right questions to facilitate decision making. Being able to test and measure and adjust the course responsively is an important skill.
5. Creativity
Among the most highly prized leadership traits for the future is Creativity and Imagination. Our research indicates that creativity as a leadership skill will be more than twice as important in the future than it is today.
As culture flows from the top down, the role of the CEO and his/her direct reports is to define and build a culture where critical thinking, new ideas and innovative solutions can benefit the company and set you apart from competitors.
On an individual level, building your own creative ability and future success will come from involvement with high-impact, real-life business challenges that question the assumptions behind the status quo and the way your organisation currently does things, according to IBM's Global CEO Study.
6. Belief and personal resilience
Successful executives have an unwavering belief in themselves and their team being able to execute on the strategy, regardless of obstacles. People don't follow leaders who lack belief in what they are building.
There will be setbacks, stagnation, seemingly impossible hurdles to overcome. Regardless of the negative impact that setbacks and problems may bring, a strong belief system combined with resilience promotes effective decision making to keep things progressing and teams engaged.
Great leaders demonstrate organisational resilience by focusing on culture. When you adopt change or take a risk, effective communication helps your broader team understand the intention behind new strategies, encouraging feedback and support from team members to align with change.
Speaking with my clients, I always aim to help them look beyond 'hard skills' and formal qualifications to focus on attributes that will help build and accelerate change within the future context of their businesses.
If you're looking for a future leader in your business or you are one and would like to know more about opportunities in the C-Suite, please get in touch with Molly Green.