The Power of Personal Branding for C-Suite Executives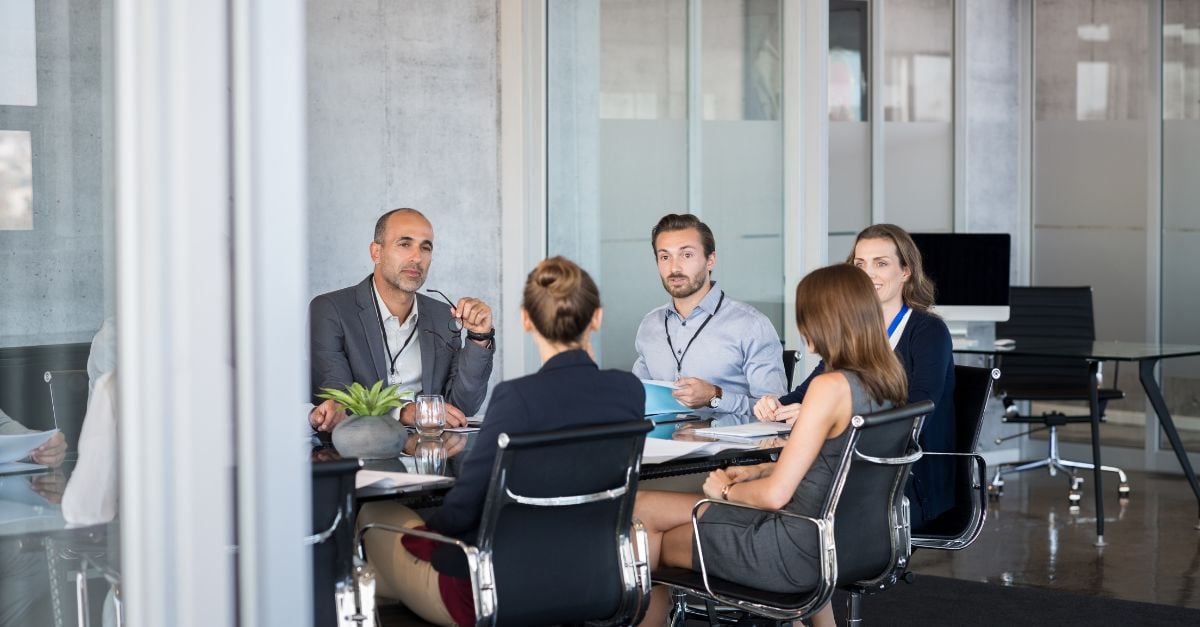 With the growth of social media and influencer marketing, personal brands are now widely recognised as an important element of building personal presence and reputation. But it's not just social media celebs who are benefitting. C-suite executives are harnessing the power that personal branding provides.
A well-articulated personal brand can help portray your public image in a manner best aligned to your career. This is especially true for C-Suite executives - Good leaders can unlock opportunities everyday by demonstrating their personal brand.
With the pool of C-Suite executives in Australia growing, a successful personal brand can help differentiate you as a leader. Plus, if you don't develop your own personal brand, you can risk others defining it for you.
Why companies love effective personal branding
A Weber Shandwick study showed a CEO's visibility and engagement is increasingly more critical to a company's reputation. Several factors are influencing this shift as leaders engage with stakeholders in more content-driven environments and executives move their status from 'celebrity' to 'credible' through a better online presence and showcasing.
The personal branding of C-Suite executives is key to a company's competitive edge. Key outtakes from the Weber Shandwick study about building a company's reputation include:
73.5% believe a CEO's reputation influences employee attraction and retention

44% see the market value of the company reflected by a CEO's reputation

CEOs are active in looking for ways to tell company stories and engage better

Qualities like humility are fast becoming the new norm over ego

CEOs who display authentic qualities are outranking those who do not
Establishing your personal brand
Creating an effective personal brand takes continuous time and energy, however answering a few fundamental questions will help you get started in creating the bones of an effective personal brand:
What is different about your style of leadership?

Why are you doing great things?

How are you a better executive?

What can you do that other C-Suite leaders can't?
A personal brand action plan for executives
Here's some key elements you can use to get started on developing your personal brand:
1. Personal story:
There is a major shift in C-Suite executives gaining results by losing 'ego' and showing relatable traits like authenticity, integrity' and humility.
Identify and develop your personal brand 'story' – what makes you unique and differentiates you from the rest?

Find humble ways to improve your relationship and reputation with employees and develop avenues to 'showcase' accomplishments to others.
2. Digital and social media:
Social media is at the forefront of personal brand development. Being proactive on social media helps you establish your brand rather than letting others decide what you are about.
Take part in social media to share your knowledge with the public

Develop a solid strategy - decide which platforms are best for you to focus on in developing your brand

Make sure you are visible on the company website and video channel

Pin-point reputation drivers and keep them at the top of the to-do list
3. Speaking at events and conferences:
Companies gain excellent exposure from their leaders speaking at events:
Speak in public at industry and general events to show your expertise, gain credibility and establish yourself as an expert.

Ask questions at events or conferences that shed light on existing trends and information.

When asking questions, introduce yourself with your full name, title and company to establish your brand.

Practise public speaking and attend courses to help you brush up on your skills.
4. Media and influencers:
Gaining media exposure and building a portfolio of good media stories helps reinforce your expertise with journalists and influencers who will put you on their list to come back for future comments.
Sign up for media training to properly prepare yourself for interviewing.

Reach out to influencers and industry leaders to share 'expert' views and perspectives on topics and make yourself accessible to news media journalists.

Join and contribute to groups on LinkedIn and Facebook and network in both online and offline environments.
5. Community presence:
Grassroots involvement in your industry positions you as a leader in your field and can help attract media attention.
Have a visible and involved industry presence and volunteer in high-profile events and opportunities to showcase your brand in action.

Hold positions of leadership in your local community and outside the company.

Serve on boards to provide advice and support within your expert area.
6. Team and company relationships:
People endorse those they know, trust and who can break out of their comfort zones. You will also leverage priorities and share knowledge.
Develop and leverage your relationships with other C-Suite executives.

Share your knowledge and volunteer for projects that can strengthen your personal brand.

Raise your visibility in the office and connect with people who are not on your team.


Continuously investing in your reputation, staying on top of your brand and opening yourself to opportunities will help create a positive personal presence in the market. Remember, every action you take to build your personal brand is a step towards securing your next C-suite role.
​
Speak to the Executive Search team to find your next Executive opportunity or unlock the right executive talent for your organisation.