Who is looking at your CV?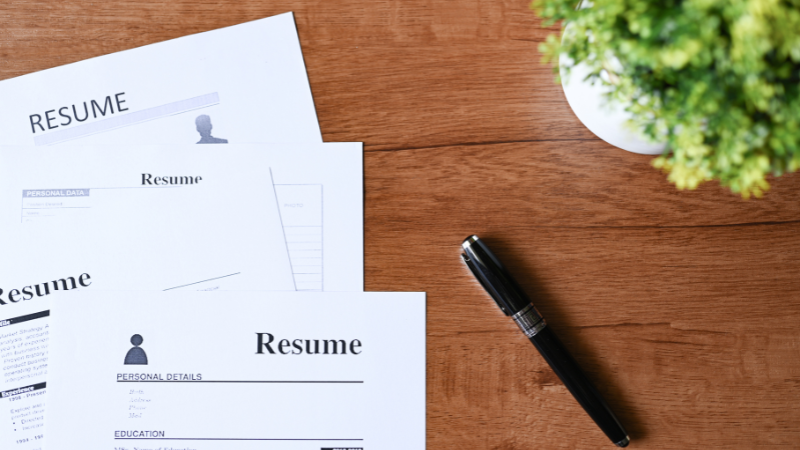 Your CV is likely to be viewed by more than one decision maker along the recruitment journey, so it pays to know who your target audience is when creating a CV.
Three key stakeholders that will review your resume include the Recruitment Consultant or HR Manager, the Hiring Manager and the Senior Manager (or the person you will be reporting to). Each group has different needs, so you will want to make sure that each audience group is able to get the information they need as easily as possible.
The target audience for your CV
Here are some suggestions as to how you might target each audience group to make sure your CV hits the mark.
Recruitment / HR Manager
The first group you will want to reach are Recruitment Consultants or HR Managers who will be interested in finding out if you can actually do the role you're applying for.
Keep in mind, Recruiters and HR Managers might be looking at more than 100 applications and they will be trying to get this number down to the top three to five people to be interviewed by the Hiring Manager. Therefore, you need to provide a clear overview of the businesses you have worked for and a succinct description of your roles and responsibilities.
It is also worth remembering that the Recruitment Consultant or HR Manager may be working to a specific brief, so they will be scanning your CV for keywords that match that brief. They might also be running searches on databases, such as LinkedIn and SEEK where your CV may be stored, so keywords are important if you want to be found in these searches.
How to make sure you reach recruiters or HR Managers:
Think keywords and make sure the keywords you use are relevant to the advertised role and job criteria. For example, use keywords such as cross-functional team experience, matrix environment, FMCG marketing, ATL/BTL communications, NPD, stage gate, retailer facing, etc.
Give a top-line overview of the businesses you have worked for – who they are and what they do, especially if you have relocated from overseas
Be clear about what your role meant within the structure of the business. i.e. A brand manager in one business will be different from a brand manager in another business
Include a technical skills section
Hiring Manager
The Hiring Manager will want to understand what you have delivered in your previous roles. They will want to know that you have experience in delivering similar projects to those that you will be required to deliver in the role you're applying for.
How to make sure you reach Hiring Managers:
Provide a role overview and demonstrate what you inherited vs what you delivered. For example. "In this role, I achieved portfolio growth from $6M to $12M through the delivery of two new products and a cost optimisation project delivering a cost saving of $100K annually"
Highlight the key responsibilities of your role and key achievements. Make sure you provide context to any projects you highlight by including what was achieved against your KPIs or targets. For example, "I achieved 20% growth against a target of 12%" is a much more powerful example than just stating that you achieved 20% growth
Senior Manager or the person you will be reporting to
The Senior Manager or the person you will be reporting to will be more focused on the financials, as well as your commercial aptitude, so make sure your examples demonstrate these key skills.
How to make sure you reach this target audience:
Talk to financial targets and KPIs and demonstrate how you were able to deliver growth
Include commercials – what was the portfolio when you stepped into the role versus when you stepped out of the role?
Demonstrate that you know your market by including details about the market position, share and penetration
Include any cost-saving initiatives or cost optimisations you were responsible for
Include KPIs and targets – what were you working toward and what did you achieve?
Final things to remember about your CV
Make sure your CV is clear and concise – your target audience will often only have 20 seconds to read it
Use relevant keywords to ensure that your CV is picked up in searches and captures your reader's attention in the initial skim read
Leave some white space – people don't want to read big chunks of text
Assume that your reader will not read your cover letter and put more effort into getting your CV right
Add some personality to your CV by including a section on key interests and hobbies. Demonstrating that you have a life outside work is a great way to build rapport when it comes time for the interview


Download our job-winning resume template, designed by recruitment experts.