Is it time to stop arguing against gender quotas?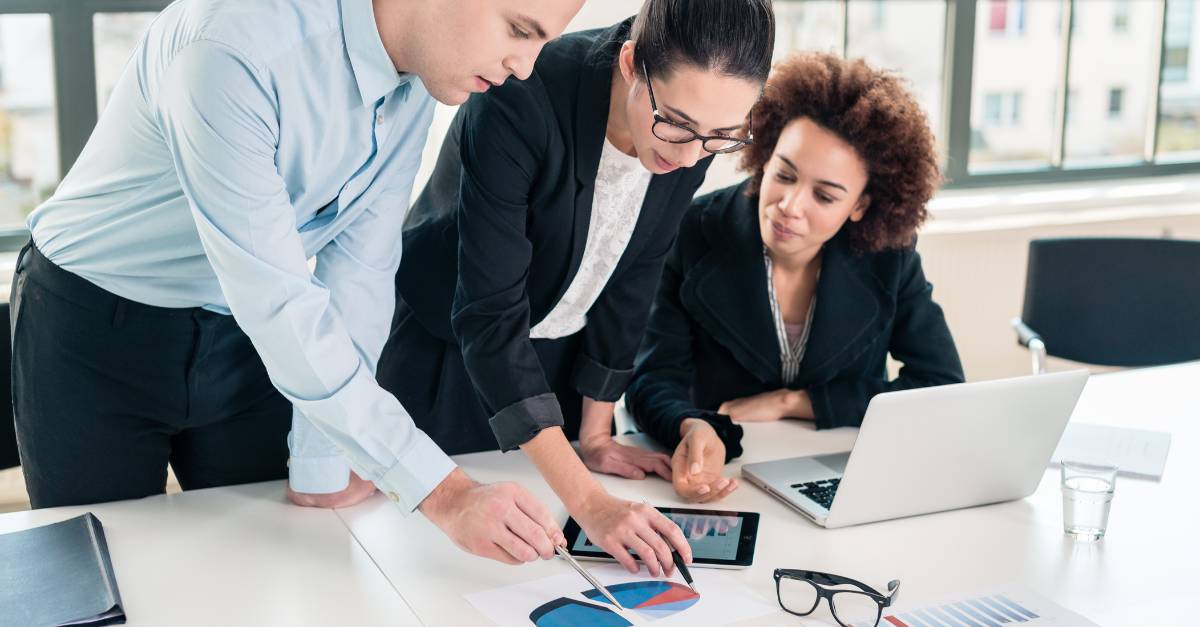 Quotas can be a demonstrably effective way to reach its diversity and equality goals, but not everybody believes quotas are the answer. We take a look at arguments for and against quotas.
Fairness and social justice aside, a lack of gender diversity in Australian businesses is costing the economy as much as $11 billion a year. Australia currently has no mandatory corporate quotas, although a number of prominent voices including top female executives are calling for the implementation of quotas if the situation doesn't improve. These calls for action are matched, however, by vocal opponents who argue that quotas are unfair and unnecessary.
Arguments for gender quotas
Quotas work
Just over 10 years ago, Norway's Conservative Party introduced a mandatory gender quota of 40% for the boards of all public limited companies. Since then, other Scandinavian and European countries including Iceland and France have followed suit, with the result that a typical boardroom in Northern Europe looks very different to male-dominated boardrooms in other parts of the world – including Australia.
The Australian Institute of Company Directors reported last week that women held 29.7% of all ASX200 board seats at the end of 2018, just shy of the 30% target set back in 2015. The organisation now plans to raise the voluntary target to 40%. For smaller Australian companies, women currently hold 15.8% of board seats.
The effect of quotas can be clearly seen in Australian federal politics. Nearly half of the Labor Party's federal MPs are women (due to a gender quota), while the quota-free Liberal Party has only 21% female MPs.
Quotas speed up social change
Commenting on the representation of women in global politics, the executive director of UN Women, Phumzile Mlambo- Ngcuka, said it will take another 50 years to achieve gender equality at the current rate of change. For many, waiting this long is simply not an option. A closer look at the ASX200 reveals that only 13 companies have 50% female directors, while 58% of the 200 have only one (token) woman at the board table, while three ASX200 organisation have no women at all on their boards.
Quotas provide an artificial boost to the social change which has been slowly accelerating since the time of the suffragettes. They can be used to create a minimum level of equality in the short-term while "normalising" women in leadership.
Ideally, quotas should be a temporary measure while societal change from the bottom-up continues to gather pace. A similar argument was used in Iceland, the first country in the world to enforce equal pay, where legislators declared that equality "won't happen by itself".
Gender biases exist
Research into hiring decisions carried out by a team from the University of Colorado found that when it is apparent that an individual is female or non-white, they are rated worse than when their sex or race is obscured. When employers use a blind audition to hire their programmers and engineers, women tend to be hired at a higher rate than men.
Gender diversity experts Culture Plus Consulting wrote on this issue:
"Mandated targets force organisations to look past their biases to identify those women to give them the same development and promotion opportunities that have been offered to their male counterparts. It is not only fair to those particular women, but lifting those women up to where they belong also helps to dismantle pervasive and entrenched gender stereotypes and establishes role models for other women who are aspiring to leadership roles."
While it won't address the root causes of the gender bias, a quota will effectively bypass the effect of this bias when hiring.
Taking action
Male speakers at corporate events are increasingly boycotting all-male panels to protest a lack of female representation. Until recently it was common to see all-male panels discussing gender issues, or (embarrassingly) all-white panels debating diversity in the workplace. The boycott has even gained a Twitter hashtag, known as #panelpledge.
On a corporate level, Norway's largest bank, DNB, has made it clear that it prefers to do business with law firms that have gender balance among partners. Organisations can expect to see more of this sort of expectation between organisations as the movement gathers pace.
Arguments against gender quotas
We should only hire on merit
This argument against gender quotas is only applicable to professions where women make up a small percentage of the talent pool. Even then, a quota system will have the effect of building visibility for women and subsequently attract more talented female candidates.
There is a valid argument that if few women are present in a certain profession, they simply may not want to work in that field.
Opponents to quotas are concerned that perceptions of unfairness will lead to resentment. Advertising executive Robert Strohfeldt wrote: "Quotas result in tokenism and eventually, resentment as people who are less talented, qualified or both are appointed to positions, simply to ensure diversity".
Even a meritocracy is subject to gender bias and a lack of opportunities for women to prove their merit. In an opinion piece for Medium.com, Ariel Pontes commented: "The day there is equality of opportunity, meritocracy will be perfectly justified. But until then, it only contributes to the maintenance of the status quo."
Quotas fail to address underlying discrimination
Societal change on the issue of gender inequality should come from the bottom up; from parents and teachers rather than from politicians and HR functions. Quotas artificially imposed from above can breed resentment among those who disagree with the premise. Arguably, they do little to change the biases and attitudes that led to gender inequality in the first place. But as pointed out above, businesses cannot afford to wait until society catches up.


Interested in discussing the effectiveness of quotas for your organisation? Talk to Six Degrees Executive.