11 Digital career trends changing the market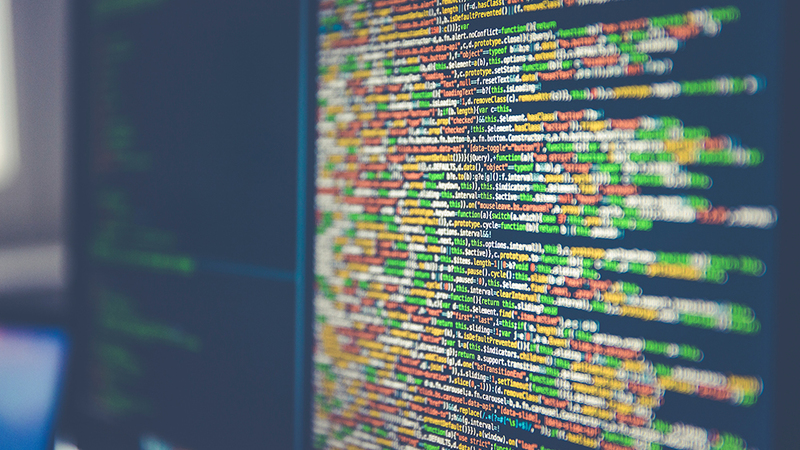 As technology continuously works its way into every aspect of our lives, it's no surprise the job market for digital marketing and related digital roles is on the rise.
Demand for quality digital talent continues to increase due to the sheer number of digital transformations taking place across Australian organisations, along with the fact that digital, as a discipline, is now firmly entrenched in marketing.
Demand for digital marketing skills is accompanied by a growing number of expectations on digital marketers. Companies are increasingly seeking specialists with marketing automation, data and analytics skills, along with the ability to drive integrated marketing strategy. Digital marketers are expected to directly link their marketing efforts to the impact on revenue and growth, while senior practitioners must move beyond the traditional 'get things done' focus on execution, towards driving the strategic agenda and development of the business.
The Digital team at Six Degrees work with a range of clients and candidates across multiple industries to recruit digital marketing experts and are privy to a unique view of the unfolding digital trends in the market. For employers and employees working in the world of digital, we look at the top trends impacting digital careers.
1. Traditional digital marketing
It's rare to find marketing roles that don't include a digital component, as we see the digital marketing space expand to encompass a broader base than ever before. With digital marketing becoming firmly established in most organisations, marketing roles have diversified beyond 'traditional' digital skills, expanding and diversifying into the realm of digital creative, analytics, data, performance, and product transformation.
2. SMEs stepping up
Small to medium-sized companies are increasingly expanding their investment in marketing, recruiting newly established Head of Marketing or Marketing Director roles required to establish the next phase of growth within a lean operating environment. The proliferation of digital marketing and associated data analytics means senior marketers have more data based KPIs than ever and are expected to own more of the budget, customer journey and technology decisions.
3. Focus on CX
Customer Experience has become a key differentiator for businesses, particularly where price, product, features and services are comparable. The profession is abuzz with talk about how data, leveraged alongside artificial intelligence, chatbots and machine learning, can have a game-changing impact on CX and particularly on personalised customer experiences.
4. Specialisation increases
With fewer generalist marketing roles on offer and as marketing teams grow, digital roles have become even more specialised. Traditional all-rounder marketing roles are now divided into multiple marketing specialists in campaign management, content, lifecycle management, marketing automation, performance analysis, social media, SEO, and strategy. Companies that don't build specialist teams will be outrun by their competitors as digital skillsets increasingly become a key point of difference, especially in commodity markets.
5. Cross-platform content
The focus of content marketers has shifted to how content can be effectively leveraged across multiple digital platforms. Content marketing experts with multi-faceted experience creating content across digital platforms such as apps, web, social, and direct marketing are in demand, as are graphic and UX designers with cross-platform experience.
6. Data know-how
With more end-to-end integration of data and systems, marketing professionals can better personalise the customer journey and prove ROI on marketing initiatives. Demand is growing for purely data-focused roles, as companies look to commercialise their data. Candidates with deep knowledge around data-driven consumer behaviour and personalised content experiences are in demand, while organisations seek the ability to build robust, scalable, sophisticated propensity modelling for segmentation and targeting.
7. Proving ROI
As marketing efforts become more directly tied to their impact on revenue and growth, digital marketers must be able to measure the impact of their efforts using data driven KPIs and report to senior management. As pressure on salaries continues to grow and companies look to ensure marketing teams are generating strong commercial returns, data and performance analysis are must-have skills. An indicator of the importance of this trend is the rise of newly created Digital Performance Specialists.
8. Candidate's choice
While top candidates can take their pick of roles, hiring organisations need to respond to this trend by being more open and creative in their approach to securing talent. Companies who consider transferrable skills and inter-industry experience will get ahead as others wait for the perfect "unicorn" candidate to appear. Contractors are likely to push back on rates as they become more aware of their worth in the marketplace. Organisations are slowly adjusting their rate expectations as they risk missing out on quality talent.
9. Employer branding and EVPs
Digital salaries are trending upwards year after year, which means companies should think outside the box as to their point of difference in the job market and how to become an employer of choice. Targeted employee value propositions for different types of candidates will help attract top talent; not everybody wants to work in a trendy start-up culture. Companies that think about the unique value they can bring to employees over and above paying market rates can find meaningful connections with candidates holding shared value propositions.
10. Build a wish-list
Candidates need be able to articulate what is most important to their next career move. We are seeing a growing preference for life-balance in senior positions via part-time and job-share opportunities. Many senior candidates in the middle of their careers are searching for longevity in their next career move and looking for more meaning in their work. Other items on the wish-list include working in an environment with less bureaucracy, more alignment to personally held values and the freedom to make decisions.
11. Uncertainty and ageism
Despite high demand for digital marketers, redundancies and restructures are creating uncertainty from a candidate perspective. Senior practitioners are often on rolling contracts and are willing to opt for voluntary redundancies when they arise. Unfortunately, ageism bias can mean Baby Boomers are unfairly discounted from the market as there is an assumption that younger candidates have sharper digital skills.
Get in touch with the digital team for more insights.