Each for Equal as a Working Mother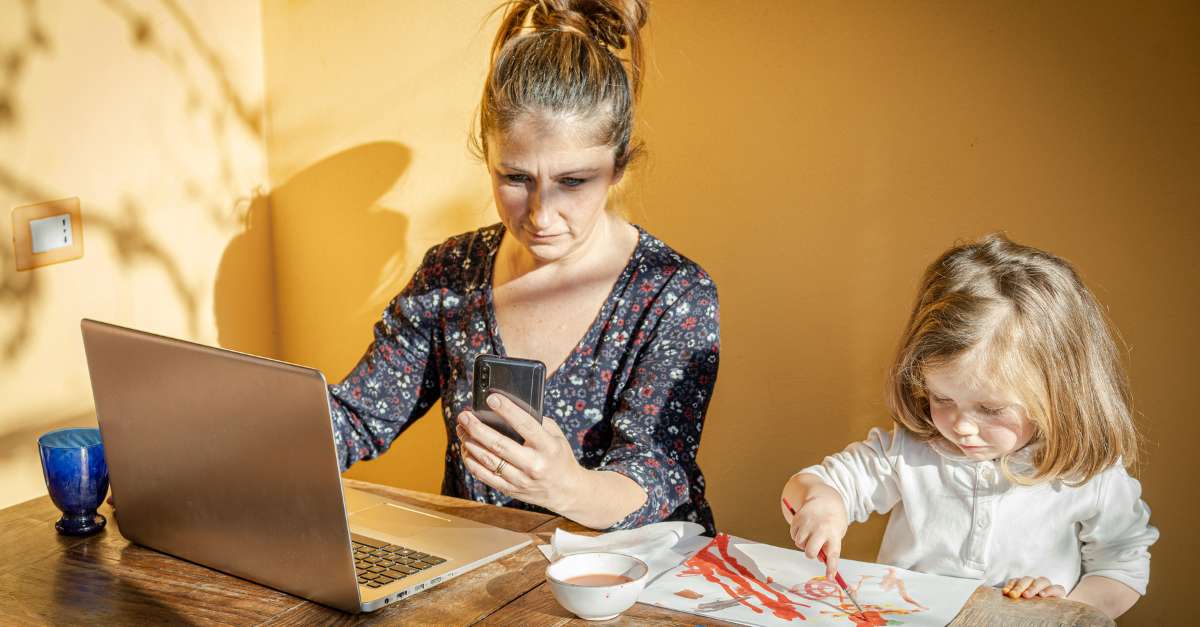 It's been a hotly contested topic for years and continues to shape debate across workplaces, political agendas and social occasions – juggling work as a fulltime mother and fulltime employee.
At Six Degrees Executive, we have implemented many benefits that allow working mothers and fathers to be able to find the delicate balance. One of our Sydney-based Directors, Christy Moses, has used International Women's Day as an opportune time to reflect on how her career as a senior leader and a working mother has worked out.
The start of parenthood and working
As much as I'd like to say it's easy juggling a fulltime career as well as being there for my family – it can be quite challenging. My husband and I both work fulltime and we have two young daughters, aged 4 and 7. With this lifestyle, there is always something to be compromised, something to be negotiated and our work schedules absolutely have to overlay our personal schedules.
After the birth of my first daughter, I was working in an environment that at the time was not supportive of practices that were required in order to keep working mums in the workforce. If you were given any form of flexibility to work around family commitments, you felt guilty. Time away from the desk continually needed justification. It was a difficult place to work. Making it work and being emotionally drained for the guilt of having children and wanting to spend time with them was a huge challenge. After my second child, I was very clear that the next organisation I worked for needed to be progressive on work/life integration policies and measure performance based on outcome, not the physical hours spent at the desk.
Finding balance
I feel fortunate to have found Six Degrees. We are a results focused organisation, but we also focus on the wellbeing of our employees and their families. We definitely champion equally supporting working mums and dads through our leave policies and flexible working arrangements. We are currently further diversifying our workforce, and through this we find it really important to understand the needs of everyone in our organisation and to ensure we are meeting and allowing everyone to focus on what matters to them, in their lives, in addition to work. For me, that is prioritising family, for others it might be external studies, professional sporting, volunteering. All of these scenarios require flexibility and the awareness and understanding of each individual situation.
Our leadership team leads from the front. Several of our Managers and Directors are also parents work in part-time/flexible working arrangements. We make sure that we lead by example, so that if any of our teams require a form of flexibility – they aren't intimidated to ask. I remain conscious that I don't 'ask for permission' for what I require for my family. I will inform my manager and my team of my movements through the week and embrace that technology has allowed us to be mobile.
How Each for Equal will flourish
I strongly believe that it is important that women take responsibility in some way for the progression on flexibility. This years' International Women's Day is Each for Equal, and is about each individual working for the equality that we seek; and women really pushing back and ensuring that they are taking control of all elements of their life can only be positive for change. Kids will only have their first day of school once, they will only have their first swimming carnival once. I'm proud to say that Six Degrees ensures that attendance at these events is non-negotiable. We owe it to ourselves, our family and our workplaces that we attend these events. We will be able to put the best work in when we know that we have done all we can for our family as well.
Leading by example
I have also been fortunate to work for exceptional leaders who value gender equality, particularly focused on it at a leadership levels – this means that the understanding of supporting working mums and families is done from the top, and one of the key ways that you can retain female leaders. This sort of leadership encourages our next generation of employees to continue the healthy work-life balance. I am thankful to have been able to continue to grow my career to the Director level, whilst managing the pressures of a young family. It has only been through the support of Six Degrees and our encouraging leadership team, as well as instilling the confidence in myself to make the right decisions when it comes to balancing work and family.
Six Degrees Executive takes a human approach to recruitment. We believe the secret to unearthing great talent lies in understanding individuality. Contact us to talk about unlocking the benefits of diverse and inclusive teams.