Reflections on the first year as a first-time CEO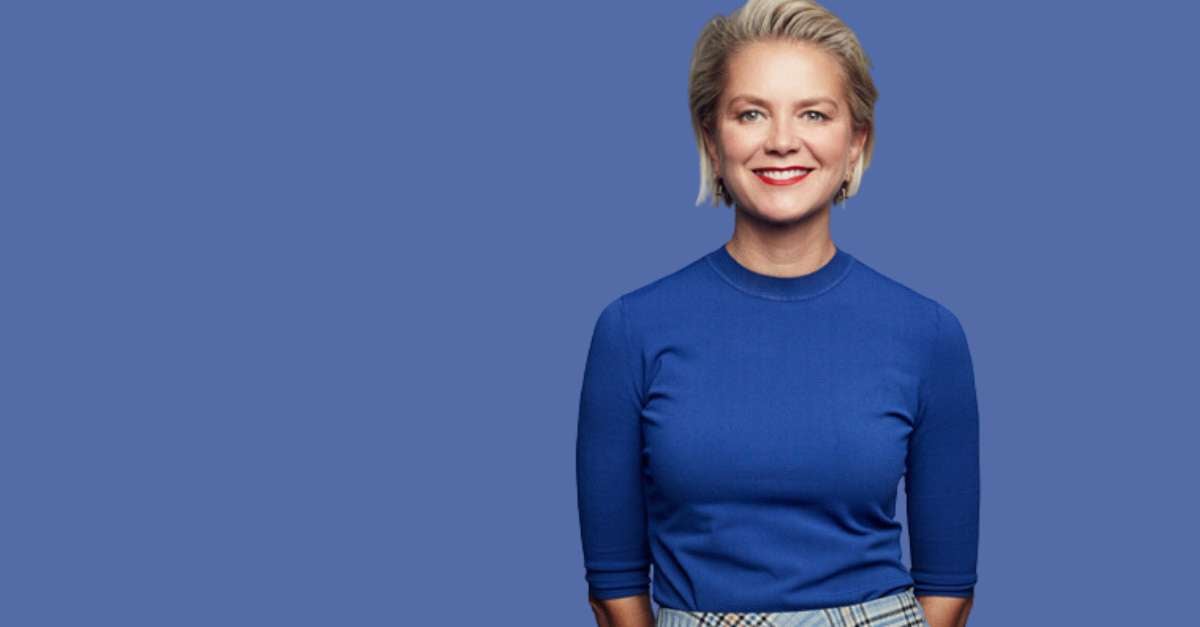 A little over a year ago, I became CEO of Six Degrees Executive. My first year has been one of great transition: for the Six Degrees business and its founders, for my family, and of course for myself.

The appointment of a CEO was part of the master plan for the three founders after operating the business for 15 years. I stepped into the role 12 months ago feeling proud, positive and hugely motivated to continue their legacy. My mission is to create an even better Six Degrees for our staff, shareholders, clients and candidates.
So, what does it mean to be a leader?
Leaders should be amazing communicators and people who always bring the most genuine version of themselves to work. Authenticity is a key ingredient for impactful leadership, so it's always been so important for me to be comfortable in my own skin and to show up the only way I know how - as my true self (the perfectly imperfect work in progress that I am!)
Leaders need to be a mix of humble, hungry and emotionally intelligent. It's hard to combine all these three things when in stressful situations, and the successful leaders that I've witnessed are able to find the balance. Being outcome - driven and a focus on a healthy bottom line is obvious, but I believe that financial returns are an outcome of an unwavering focus on the engagement, growth and success of individuals and teams within the business.
What have my highlights been?
One of my main highlights I can reflect on in my first year as CEO is our company's focus on inclusion and diversity for all our customers. As recruiters, we hold a privileged role where we can affect real change in the industry. I'm proud that Six Degrees has been leading and facilitating this important conversation, including hosting several events and workshops where we can positively influence this issue. It's important to lead from the front, so it gives me great pleasure to see our diversity and inclusion committee regularly creating new ways we can live and breathe the diversity, inclusion and belonging within our workplace and within the recruitment services we provide.
Another key highlight has been watching Six Degrees evolve into a more modern and tech-savvy business, a journey that we are committed to for the long term. There is no overnight fix of course but we understand the role technology plays in the evolution of recruitment and we are fortunate to have some brilliant minds in our business helping us to navigate that course. Our investment in technology and infrastructure across the business has also allowed us to make bigger strides in flexibility and enablement for our team which is one of the many great benefits to culture.
Our core values revolve around our customers, so mobilising a cross-functional team to improve our Customer Experience in new ways has been a satisfying experience and provided individuals with different ways to learn and develop outside their core roles.
Another of the highlights that stands out in the last 12 months has been seeing colleagues develop and progress into new roles. It was rewarding to watch John Whitehead progress into the Victorian State Director role and seeing him flourish and own that role has been exciting. We were also able to enhance our executive team, bringing Luke Howes on board, who's been a wonderful company addition and brings a wealth of knowledge to our newly created CFO role. Since coming from a non-recruitment background, Luke has been an integral role to new business development plans, and will be invaluable in evolving our workplace.
What are the trends we are seeing in recruitment?
Recruitment isn't immune to the impact of digital transformation – just as we are seeing digital transformation affecting different industries, we are experiencing the change first-hand too. Digital transformation can facilitate more meaningful candidate care but for Six Degrees Executive, the human factor is the major component of our customer experience. Candidate experience continues to take precedence, and understanding our role as recruiters to enhance and potentially change peoples' lives is of great importance. Another trend feeding into this is a focus on learning and development career paths and an investment in people. Six Degrees has always been a people-focused place, but there is renewed focus on personalised career path planning to allow all our people to develop their unique skills and to give back to our candidates, clients and community as a result.
How is SDE different?
We value our unique and positive culture and as a leadership group have been focussed on preserving the 'magic' that has been created and fostered in the journey over the past 15 years. We see positive, inclusive culture as a living breathing part of our business and acknowledge the work it takes to keep that going as the business grows. In recent years, we have really focussed on the benefits diversity can bring, and explored the notion of 'culture add' rather than 'culture fit'. The business has benefited in terms of the intellectual horsepower, diversity of thought and broader perspectives that now contribute to the business strategy.
The direction of Six Degrees Executive
Continuing the trend of the past 15 years, we hope to be able to continually build and improve Six Degrees Executive as a great place to work, ensuring we are a thriving, productive and positive workplace. It's a constant challenge to be able to harness technology to give our people a good balance of flexibility and productivity, but as modern ways of working continue to evolve – we are focussed on putting ourselves on the right side of that curve, constantly challenging the notion of 'life in balance'. As a company, we value being forward-thinking and providing the market with progressive solutions, which involves continuous effort across all channels.
While it's been a steep learning curve and there have been a few moments of 'discomfort' (which is a positive thing and essential for personal growth), I consider my first year as the CEO of Six Degrees to be a privilege. Looking forward to the next 12 months, we are excited to build upon the work and conversation created around diversity and inclusion, and to encourage our customers to think differently about what constitutes a great 'fit' versus how diverse talent can progress business. Overall, I'd say that being a leader isn't always easy, but it is satisfying in new and different ways than I had originally anticipated.