How to transform your company's EVP online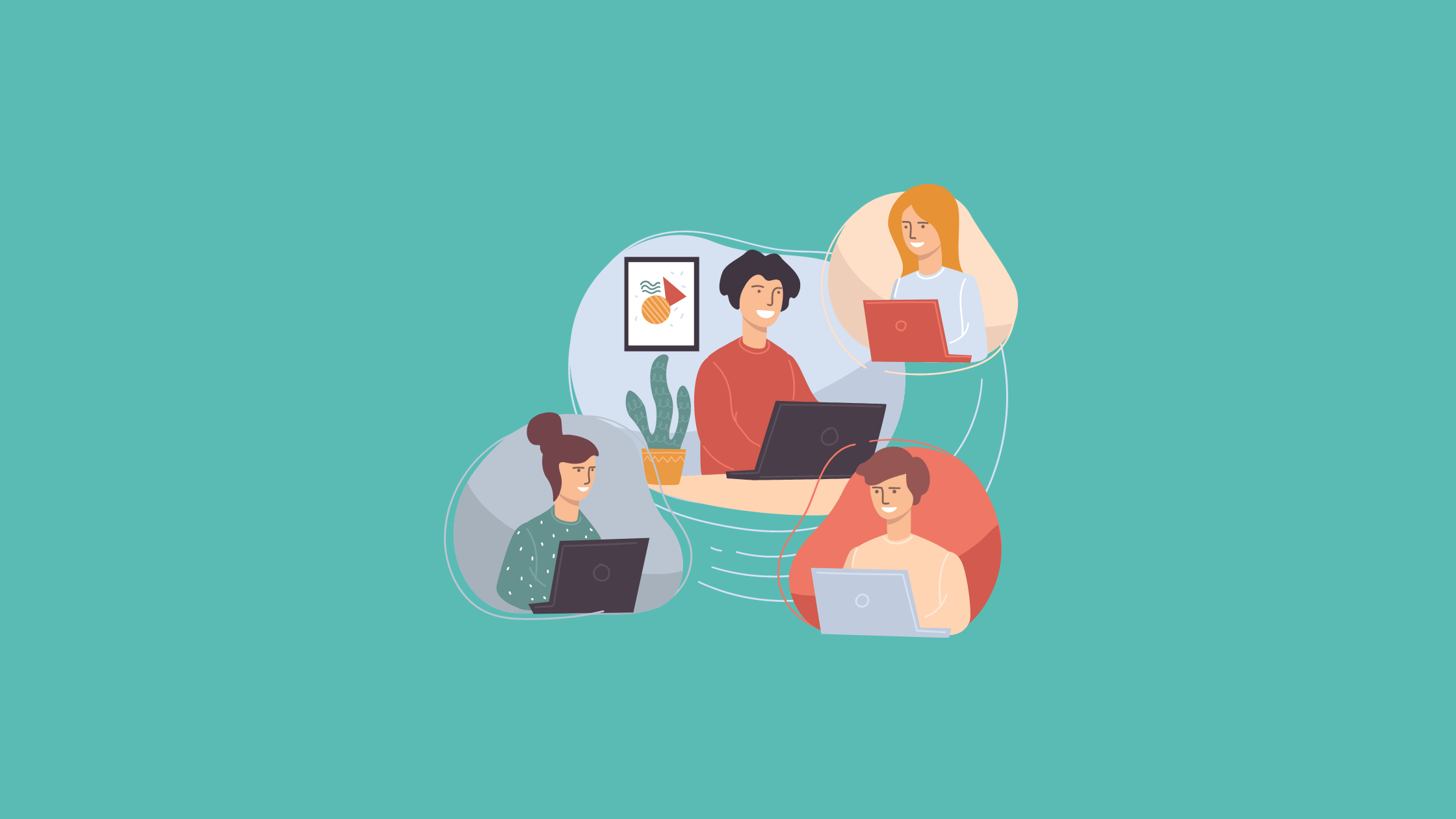 ​Although those who are still working during the Covid-19 epidemic are considering themselves lucky as the unemployment rate continues to climb, employees still need to feel connected and valued in the (virtual) workplace.
As we all adjust to isolation and how it affects our work and working relationships, employers are having to adapt to manage in new ways. Businesses that survive the pandemic will be measured by how well they respond to the crisis, including how they treat, communicate, and help their employees feeling valued and important.
The power of a good employee value proposition
Having an Employee Value Proposition is crucial to attracting and retaining staff as the world prepares to transition into a post-pandemic way of running things. Taking care of employer brand and company reputation will be as fruitful long-term as the short-term protection of finances.
A meaningful Employee Value Proposition is about what attracts people to work for your organisation, enjoy their work, stay there long term, and have the 'humblebragging' rights during barbeque conversation about what makes their job great. Your employer brand and EVP is a unique aspect of every company that needs to be continually invested in to maintain engagement, improve job satisfaction, and retain employees.
The mistake many employers make will be that this is solely based on employee's remuneration and job description, but it's about so many more people-focused benefits: flexible working, special leave days, team connections, bonuses, social committees, and feeling trusted and respected as people. And as we adjust to new ways of working, it's more important than ever to connect your employees through a meaningful EVP that resonates with staff.
What can companies do to nurture EVP during this time of global crisis, and beyond?
1. Trust
With so many industries and companies readjusting their day-to-day operations remotely, it's hard for everyone not to feel overwhelmed or stressed. Employees are feeling the pinch as well, as their routines become uprooted and they find themselves in a new yet familiar environment working from home and possibly contending with new home-life pressures in their new work from home environment.
Even remotely, it's important that you continue to show respect and trust in employees as they make their adjustments personally and professionally to adapt. Setting achievable goals, avoiding micromanaging, and allowing employees the flexibility to work productively under new circumstances will go a long way to build a long-term trusting relationship.
2. Value
Many businesses have been forced to revaluate their internal staff structure and how they do their normal business. There have been difficult staff decisions being made, and many employees have lost valued team members and friends, adding to the feeling they are in a compromising work position with added pressure. It's important that the employees still feel valued to be part of the company - vital for the work and output, as well as your employee's mental health, that they still feel they a valued, important part of the business. Revisit the key components of your EVP to ensure the employee's benefits are still being maintained and are effectively transitioned to function effectively in a new remote working environment.
3. Social connection
An increasingly important addition to EVPs; social events, office, and team celebrations, after-work drinks, personal milestones such as birthdays/births, and marriages are a reason to connect your teams and continue the culture from the workplace. Just because you're not physically together, keeping these things going is important to maintaining the values of your organisation. Transforming normal office events, town halls, or stand up meetings into Zoom catch-ups, virtual coffee, or FaceWine instead of FaceTime can be a great substitute for all the little things people are likely missing.
Keep up company awards such as employee of the month, fun cultural or health and wellbeing initiatives, remote competitions or new initiatives to build bonds and humanise the remote working environment. To build personal connections with employees even further – try house tours, meeting people's housemates, kids, pets, and significant others. Show off meals cooked, work from home areas, makeshift gyms, new hobbies, funniest work from home bloopers – anything to maintain relationships and to see how others are coping with this new world and have a bit of fun with it.
4. Learning and Development
Just because work has gone remote, it shouldn't put an end to the development of people and teams. Employees still need to be developing within their roles to feel engaged and find satisfaction in their job. Becoming stagnant during this time will be much easier to do, but employee satisfaction decreases when they feel they aren't learning, progressing, valued, or at least being given opportunities to be able to progress. Webinars, interactive documents, and online courses are all available and are great ways to ensure that when normalcy returns, your employees have been upskilled. Sharing learnings with the team is a great way of extending and reinforcing new knowledge and ideas.
Although eventually, the world will go back to functioning the way it was before – it will never be quite the same. Ensuring that your EVP is flexible to the new way will make sure that you continue to be a reputable, fun, fulfilling, and lucrative business.