Explainer: A jobseeker's guide to the recruitment process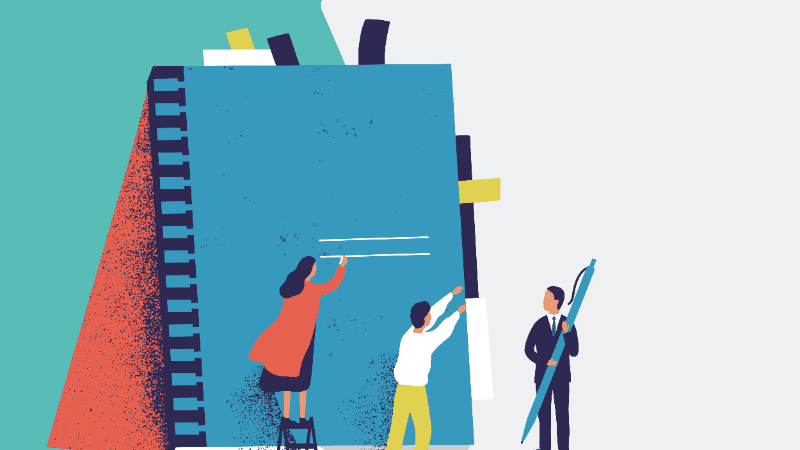 Recruitment is an industry that is often misunderstood, leading many to believe it's a game of smoke and mirrors, and wondering what
recruiters

really do.​

This article offers a peek behind the recruitment curtain to help break down the mystery, shine some light on why recruitment agencies exist, and provide some guidance on how to use recruitment agencies to your career advantage!
How does recruitment work?
While different recruitment agencies and consultants function in slightly different ways, there are some similarities to the way the recruitment process works. To explain, recruitment agencies have two sets of key customers - on one side, providing services to organisations searching for someone to do a specific job. On the other side, working with jobseekers to find a new role. In essence, we are "matchmakers" that connect the two.
Some companies still choose to hire their new employees directly, while others outsource their recruitment needs to agencies like Six Degrees Executive.
One of the major reasons that companies do this is efficiency. Often, hiring managers who need to fill a job have a full schedule (their day job!), and the recruitment process demands time and effort that they cannot spare.
Recruitment agencies takes the 'work' out of the hiring process, managing the most time-consuming stages on behalf of the hiring organisation. Recruiters spend valuable time reviewing online applications in detail, assessing each person for their capabilities (experience, skills and values), as well as proactively approaching potential candidates who may not be actively looking for a new job, but would be a great fit.
The other key benefit of using a recruitment agency is that companies can leverage their specialist skill, assessment expertise and networks. At Six Degrees, we spend a good portion of our time as recruiters engaging and interviewing candidates, uncovering the depth of their experiences and achievements, understanding where they want to go with their career and what they are looking for in an employer. This allows us to perform the magic as matchmakers – connecting people with job opportunities at companies that are well aligned with each other.
By the time we put potential candidates forward to the company we are partnering with, we want to provide that employer with full confidence that each of those people is fully capable of successfully stepping into the role and achieving its mandate. Our clients can then interview these quality candidates to assess them through their own interview process.
What happens during the recruitment process?
There are 5 key stages in the recruitment process. As a jobseeker you will only experience some of them directly, however the process stretches from when an organisation gets in touch with people about a job opportunity and finishes after the successful candidate starts their new role. The whole process can take anywhere from 2 to 8 weeks or more depending on the type of role, and how many people are involved.​
Key stages of the recruitment process
1. Defining the job scope
At Six Degrees, the first step we take when a client asks for help finding someone for their team, is a face-to-face fact-finding mission. We meet with multiple stakeholders within the employer's business to gather all the information we need: about the organisation, the team, the role, and the skills and experience required to be successful in the role. We cover capabilities including technical know-how, personal attributes and 'soft skills', and ask as many questions as we can to understand the culture and values, and what life is like inside the organisation to ensure whoever joins knows exactly what to expect.
2. Sourcing and assessing candidates
Once recruiters understand all the job requirements, we set about finding people who meet them – searching our existing network of contacts and using platforms such as LinkedIn and SEEK, as well advertising on job boards for applicants. This allows us to compile a longlist of suitable matches #swiperight.
Once a recruiter and potential candidate have connected and discussed the role, they meet for a screening interview to assess suitability in more detail. This is a great opportunity for candidates to demonstrate technical experience, career achievements, as well as the soft skills you have that would make you successful in the role. It also provides a chance to further explore the values and culture of the organisation and team to ensure alignment on both sides. At Six Degrees, we always want to understand what our candidates are looking for – not just financially but your career aspirations, preferred working style, and values.

Read more: What to expect when meeting a recruiter for an interview.
3. Shortlisting
Following the initial interviews between recruiters and candidates, the recruiter will assess the suitability of candidates who 'meet the brief' and then provide our client with a 'shortlist' of (usually 3-5) candidates to select from for an interview. At this stage, the recruitment consultant you're working with will be going into bat for you, highlighting what you bring to the table and all the reasons you should be considered.
4. Interviews and offer management
The hiring business then conducts an interview process (usually of two or more rounds) to further assess candidates from the shortlist, usually involving direct leadership and HR. The recruitment agency gives direction on aspects such as the interview questions to ask and how to assess candidates to ensure a fair and equitable process. Once the interviews are complete, feedback is shared internally with key stakeholders, and the recruiter, as the decision is made about who to select for the role. The recruiter will also check in with each candidate to answer any questions, confirm details and seek feedback.
Once a decision has been made on the preferred candidate, the recruitment agency will contact referees and perform due diligence so that an offer can be made to the successful candidate. Recruitment consultants act as the conduit between the employer and the jobseeker, helping to clearly communicate different aspects of the offer, such as remuneration and benefits.
During this offer stage, candidates are often faced with competing job offers, or may change their mind and decide the opportunity is not right for them, which can add extra time to the process.

Related: How to nail your job interview.
5. Job commencement
After the successful candidate accepts the employer's offer and the start date rolls around for their new job, the recruiter checks in to see how everything is going, and make sure all expectations are being met from both sides. It may be that they want to meet up to congratulate the candidate on securing the role and celebrate the next step in their career!
What's in it for jobseekers?
Understanding the different roles and stages in the recruitment process, and how recruiters work to 'play cupid' in the matching process, highlights why it can pay to develop a relationship with a specialist recruitment consultant. Someone who understands specific types of roles, companies, and sectors, and what it takes to be a strong contender within those environments is much better placed to provide you with real and relevant job opportunities and guidance.
Recruiters can provide great insights about the market, as well as advice to help you along your career path, connecting you with businesses that you may not otherwise have thought of or known about. Recruitment consultants can provide perspective on your experiences to date, how that positions you for your next step, and where development opportunities exist to help strengthen future applications. They also add value by representing you to a future employer, providing much more context and detail than a written application can do.
At Six Degrees Executive, our recruitment teams specialise in specific industries, disciplines, and levels of roles, which means our consultants can act as your eyes and ears in the market for many great job opportunities that are not even advertised: this is where building genuine connections with aligned agencies can really help shape your career.​
If you're ready for a new role, or are thinking about your next career move,
get in touch with one of our specialist consultants
for a confidential chat.