The lure of a meaningful workplace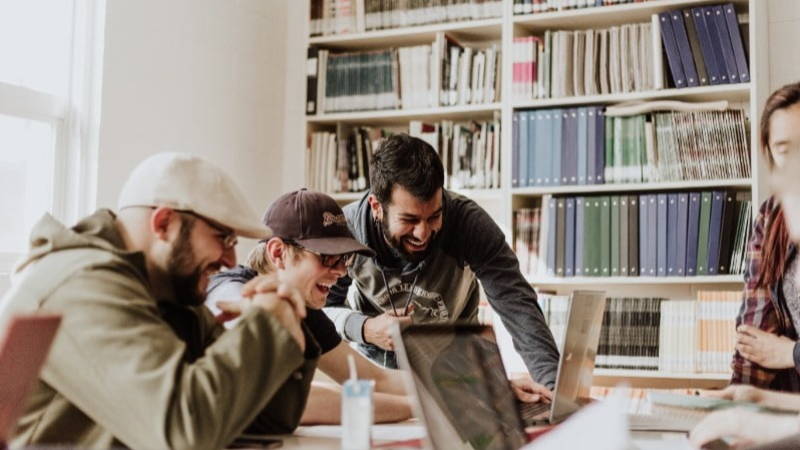 ​​
To many people, work is more than just a job – providing social connection, purpose, and a place of belonging (as well as respite from family).
With talk of Australian workers quitting their jobs in 2022 in the Great Resignation (or the Great Realignment, Reset or Reshuffle), it's clear people are finding a disconnect with aspects of their jobs and workplaces. Common themes for workers considering leaving their jobs area lack of flexibility or focus on work-life balance and mental wellbeing from their employer, as well as leaders not meeting expectations.
According to McCrindle research, Australian workers rate the following factors as most important in a workplace:
workplace wellbeing (72%)

relationships with work peers and colleagues (65%)

collaborative work environment (60%)

flexible working hours (60%)

inspiring and accessible leadership (58%)
With this in mind, HR professionals and business leaders need to focus on retaining (and attracting) people by building a more meaningful and relevant workplace that aligns with current employee expectations.
1. Putting people first
With the pandemic being a stressful time for everyone, there is no doubt that companies will benefit from prioritising the mental wellness of their employees. Employers that listen to their workers and respond to their wellbeing needs by implementing relevant workplace structures and policies and fostering authentic relationships between managers and employees will become more attractive destinations for workers.
Companies that overlook the current employee sentiment will see satisfaction and retention rates plummet along with business productivity. Businesses not responding to current trends are already struggling to compete for new talent, as candidates have their choice of jobs in the current market.
2. Offering hybrid working models
Intrinsically related to wellbeing is the desire for better work-life balance created through hybrid working models. 61% of Australians would prefer a mix of time spent in the office combined with remote working arrangements according to McCrindle. Workers ideally want to spend the majority of work time at home and make the commute into the office to collaborate will colleagues and conduct meetings. Only a quarter of employed Australians said they prefer the more traditional approach where everyone is working from the workplace all the time.
The preference for a hybrid approach highlights the aspects of workplace culture, connection, community and collaboration that are missed when working solely from home.
3. Understanding modern leadership
SEEK recently revealed that poor management was the top reason people left their last job. This implies a need for managers and executives to understand the evolving qualities expected of leaders and adapt accordingly.
The Australian College of Professionals states that effective team leaders need a variety of characteristics and skills to encourage team members to follow them and facilitate their success, some of which leaders can naturally possess such as compassion and honesty, but that many leadership competencies are learned through formal education and experience.
Josh Rovner'sUnbreak the System: Diagnosing and Curing the Ten Critical Flaws in Your Company (2020), found that management flaws can be the root cause of poor financial performance, low employee engagement and morale, frustrated customers, goals not being accomplished, deadlines being missed and high turnover. So, what traits do successful leaders need to harness?
7 skills for future leaders
Key attributes required to be a good leader range from emotional intelligence and relationship management to operational planning and staff recruitment. But there are 7 core skills that every leader can strive to improve:
Communication

Organisation

Confidence

Integrity

Adaptability

Relationship Building

Delegation
Successful leaders also prioritise employee engagement, and one of the best ways to develop this is by creating a meaningful work environment and culture.
4. Improving employee engagement
Palgraves' Enhancing Employee Engagement, An Evidence-Based Approach, highlights the single most important factor for increasing and sustaining employee engagement is the experience of meaningful work.
"Meaningful work leads directly to higher levels of engagement. But it also impacts the levels of employee satisfaction, their commitment to the organization, and their willingness to go beyond role expectations to serve others. When the work is perceived as meaningful, people have a sense of fulfillment and purpose that provides a psychological sense of well-being. The experience of meaningful work and well-being then spills over into the other life arenas and contributes to the overall sense of an individual's life purpose".
Creating a meaningful workplace
There are ways employers can create meaning for employees, by linking the purpose and outcomes of roles with the strategy of the business, so employees can see that they are contributing and have a sense of accomplishment, especially important for people that find purpose through their work.
Businesses also need to provide L&D opportunities, career pathways for progression, and leaders need to build authentic relationships, provide appropriate recognition and reward, and opportunities for social connection.
With the future of work heading down a hybrid path, and the current challenges of a pandemic-affected job market, leaders need to prioritise the wellbeing and work-life preferences of their employees. A connected, engaged, and meaningful workplace is fundamental to the ability to successfully hire, onboard and retain quality workers and build a positive, productive and progressive workforce.
​