Supporting women returning to the workforce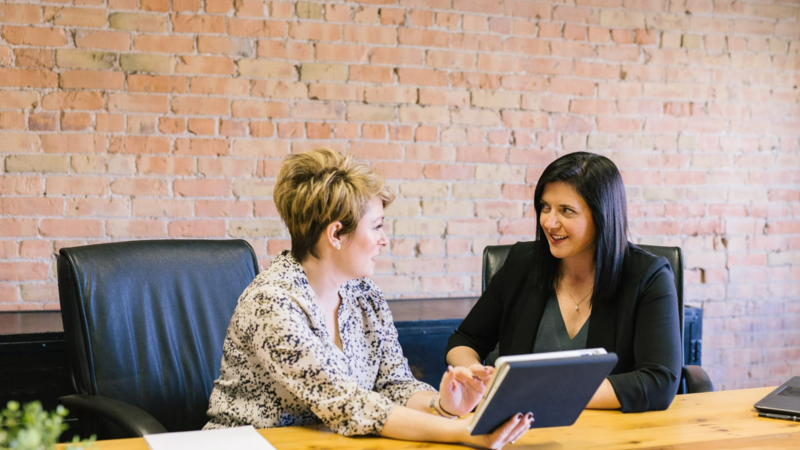 ​When women try to re-enter the workforce after a career break, it is challenging to just pick up where they left off. As recruiters, we see the impact of this with less women competing for senior roles, making gender equity more difficult and contributing to the gender pay gap.
Organisations often struggle to address the issue as part of their diversity and inclusion efforts and even those with the best of intentions for the advancement of women have difficulty making progress.
Enter the Encoreship program
At the end of 2020, our long-term client partners from Alpha-H, Chief Executive Officer Myles Anceschi and Chief Commercial Officer Tina Randello came to us with the opportunity to partner on their inaugural Encoreship program, designed to support career break women returning to the workforce.
The idea came to Randello during the aftermath of the first Melbourne lockdown where she witnessed women being impacted at a greater rate than men regarding the balance of work and caring responsibilities. Anecdotal conversations inspired research that uncovered that 61% of the initial jobs lost through the Covid-19 pandemic were held by women and that the ability to re-enter the workforce would be challenging and was compounded by reduced confidence and the perception of needing to upskill to return to work.
With the idea of launching a 'return to work program', Randello turned to her network where the idea was met with much enthusiasm. Within a matter of weeks Adore Beauty, DISSH, ettitude, Mamamia and Shhh Silk were on board, each committing to hire a career-break female who had been out of the workforce for 12 months or more, into a 3-month paid internship. The program would assist each 'Encore' to build relevant skills and a sense of accomplishment, while also boosting their confidence and increasing their network.
Being the Career Services partner
Six Degrees viewed the opportunity to be involved as a positive step to support the cause, after trialling a bespoke return to work program as part of our Career Transition and Outplacement Services. Our recruitment specialists jumped at the chance to provide applicants career advice and insight into the job market at the time. The team developed resources tailored for women recently out of the workplace, including resume advice and templates; tricks to using LinkedIn, SEEK and other job boards; advice on how to effectively work with recruiters; and practical advice on managing their job search with strategies to stay focused and motivated.
For the participating 'Encorers', our experienced career coaches developed a program providing personalised career coaching sessions. Each coaching session focused on areas requested by individual participants, from resume and LinkedIn advice to building personal branding and network connections.
Participating in positive action
On review and reflection, participating in the inaugural Encoreship program was truly a privilege for Six Degrees. Our career coaches and recruitment consultants said the experience was rewarding as they enjoyed the relationships built with their 'Encorers', especially seeing participants' increased confidence levels in their job search. Career Coach Brett Knowles shared his experience:
"It's been great working with the participants of the Encoreship program and providing personalised support as they transition back into the workforce. It's been fulfilling to see participants take on feedback and suggestions and tackle the areas they wanted assistance with. In the follow ups, it has also been great to see that some of the goals set out in the coaching sessions have been achieved, which has further increased confidence and provided a sense of achievement."
Making a difference
The impact of the Encoreship for its participants has been a highlight and we were so pleased work alongside a progressive group of brands and people on this initiative. Program participant Louise Walker was appointed as a People and Culture Executive at DISSH after being out of the workforce for nearly 10 years. Despite being MBA qualified with an impressive background in communications, strategy and business development, Louise found that her time out of the market significantly impacted her re-entry, which in turn affected her professional confidence. Louise took the time to share her experience of the program.
"I truly feel the Encoreship is an outstanding program, having a real, significant, positive impact on its participants lives. I admire and respect the companies that have made the commitment to be part of the program – I believe they are demonstrating leadership in genuinely supporting women in the workforce.

For me, my Encoreship at DISSH helped me regain my professional confidence, to make and re-establish work connections, and to upskill – for example, in technologies which had advanced during my time out of the workforce. Further, the assistance provided by Six Degrees Executive was invaluable in giving me tips and suggestions as I look to move ahead on my work journey – for example, in the optimal presentation of my resume, in seeking to generate opportunities through my LinkedIn profile, and in job search avenues. I believe the career transition advice provided by Six Degrees is a key part of the Encoreship program, in providing the guidance and support on how to position yourself effectively in the job market."
Further positive feedback came from Cathy O'Brien who was appointed as an Encorer at Mamamia - read her story here. The program has also been featured as a leader in diversity and inclusion efforts by the likes of Women's Agenda and Smart Company.
Continuing to help women re-enter the workforce
We look forward to continuing our role as the Career Services partner for the Encoreship Program in 2022 and are excited to be extending our involvement to include the placement of our very own Encore!
Being able to work alongside the Encoreship brand partners, all of which are returning to the program this year, along with new additions Wittner, Who Gives a Crap, and Gritty Pretty, motivates us to be an active part of this change agenda to support professional women, and help break down some of the barriers and stigma surrounding a return to the workforce after a career break.


If you're inspired to get your business involved in this initiative, please make an enquiry with The Encoreship and tell them Six Degrees Executive sent you!