Aligning values for success: The Six Degrees Executive story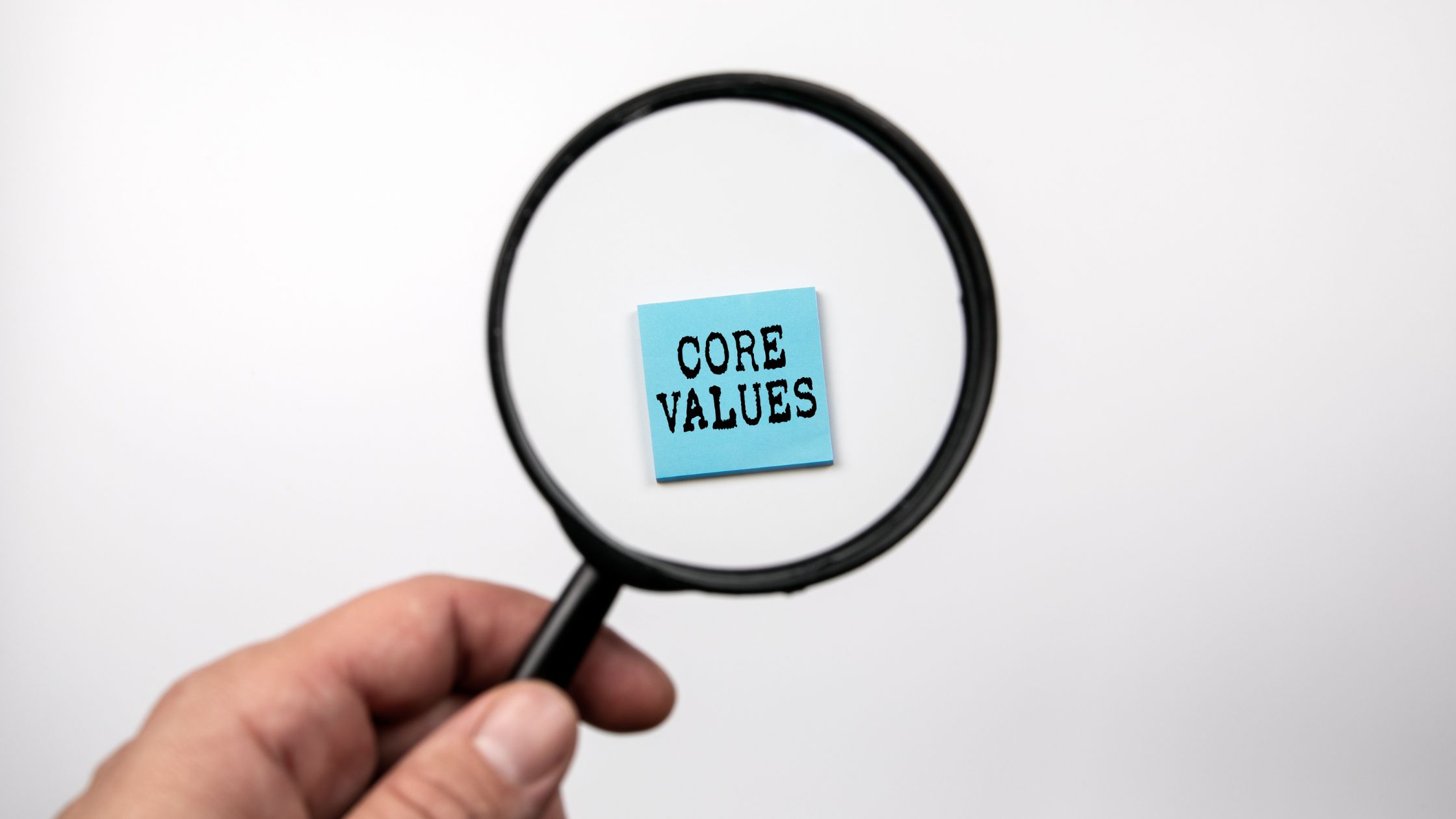 How people view and approach work, along with the space they hold for it in their lives has changed exponentially in recent years, and it isn't just about virtual versus office time. It is about alignment, shared beliefs, sustainability, giving back and purpose. People need to feel connected with the 'what', the 'how', as well as the 'why'. This change has meant that an organisation's values are more important than ever when it comes to attracting, developing and retaining its people.
The importance of values

Research for SEEK revealed more than half (52%) of Australian employees say they would be likely to quite a job if their employer's values didn't align with their own. And the importance is not lost of employers with 91% agreeing it's important to communicate values to current employees and to candidates when hiring.
Values need to be more than just words on a wall, they should provide the foundation AND scaffolding for company culture. They should serve as a motivating factor for people to join the business, provide an expectation regarding the experience and support an individual will receive, and ultimately why they will stay.

Organisational values are the starting point for organisational design: influencing where resources and time are invested, organisational rhythms and approach to life balance. They even underpin how roles are structured and subsequently, performance measured.
The journey of our evolved values
Global pandemic aside, Six Degrees Executive is certainly a different business in 2023 from 2016 when our organisational values were first devised. There are new markets, disciplines, office locations and of course people. For those in our team that were familiar with the original values, there was a sense that we had 'grown out' of the values and had evolved beyond their scope. For those newer to the business, the aspired connection to purpose just wasn't strong enough. There was a gap and we wanted to address it.
Voice of Employee a key driver for change
A national project team was established which included people with varying tenures, localities and role experience to ensure a diversity of input. By accessing and reviewing data from multiple sources including engagement, wellbeing and onboarding surveys, exit interviews, Career and Employee Experience chats, and performance reviews the project team landed on an evolution of the values rather than a complete overhaul. We felt it was important to honour our heritage whilst ensuring the values we decided on were relevant for today and tomorrow.
Our values set was expanded to reflect the increased diversity and size of the business, with Six Degrees Executive terminology and cultural idiosyncrasies interwoven in the descriptors and key words. The goal was to ensure that team members were able to identify their own anchor to each of the values.
Incorporating values in moments that matter
Such is the importance of these values as we continue to grow as a business, they will feature at the top (rather than bottom) of all position descriptions, with performance reviews centred on competencies linked to each value. We will continue to embed them through action not just words, including a revamp of our annual and quarterly awards criteria to also reflect the evolved values. This has broadened the scope of eligibility to ensure greater inclusivity for both our Recruitment Consultants and the Corporate Services Team.
The process of embedding is ongoing. The project team continue to evaluate business rhythms and processes to ensure the evolved values provide adequate foundations and frameworks to set our team up for best success.
As a trusted recruitment partner, we often have discussions with clients about the impact their values have, particularly when attracting talent, so we can align with and promote them accurately as an extension of their team during the recruitment process.

A recent Gartner article highlighted that while 82% of employees say it's important for their organisation to see them as a person, not just an employee, only 45% of employees believe their organisation actually views them this way. Continually reviewing and, when needed, evolving your values helps keeps strong alignment with the human element and behaviours within your organisation to drive a unified approach to deliver on both business and customer objectives.

We are delighted with how the Values have been received so far. We recently surveyed the whole business to learn how individuals see them playing out in day-to-day life at Six Degrees. The breadth and depth of answers was really encouraging, indicating that the new values resonate well with people on a personal level. We are already hearing them being used in conversation around our 3 offices, and in our all-company meetings, leaders are taking the time to call out Values champions – those whose actions reflect the values in how they operate day to day.

Discover Six Degrees Executive's values and what they mean to us.

Talk to a recruitment consultant in your area to discuss ways to make your organisation's Employee Value Proposition appeal to current and prospective employees.