How to help your recruiter nail your job search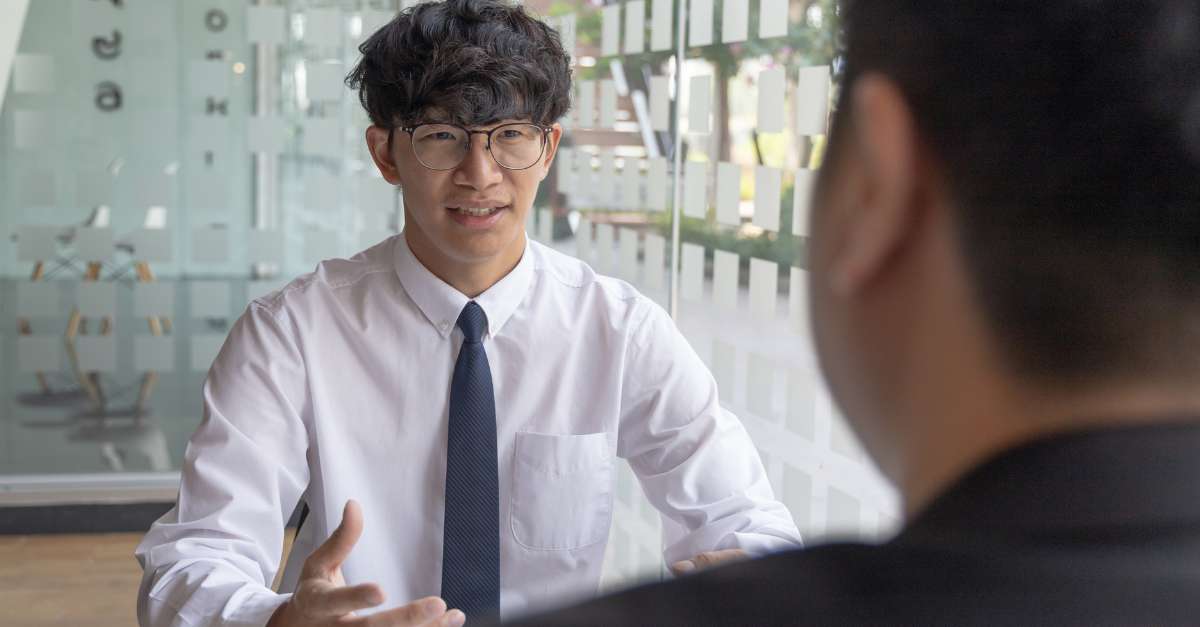 ​
Want to work in a role where the grass is greener? Six Degrees Executive consultant Natalie Rogers explains why you'll have to be a lot more specific when you talk to a recruiter.
As recruiters, our role is to match the best candidate with the perfect job. This involves having many conversations with candidates about their current situation, whether they're actually in the market for new opportunities, and what that next opportunity might look like.
Unfortunately, quite a few candidates call a recruiter without first asking themselves some key questions. I'd be very wealthy if I had a dollar for every time someone told me "I'm not actively looking but would jump for the right role", or that they're looking for "something amazing", or that they'd happily apply for a new role if they knew "the grass is greener".
Define "greener"
The more information you can give a recruiter, the better they can help you and the more value you'll get out of the conversation. As people who are colour blind know all too well, "green" (or "perfect") looks different to everyone.
Does it mean better pay? Better culture? Better career progression? These are big questions that only you can answer, but it's worthwhile taking the time to figure out exactly what the perfect job looks like for you.
Wondering where to start? Here's a list of variables that can be ranked to help determine what's most important for you in your job search. While it's not an exhaustive list, getting these factors prioritised will help your recruiter understand your unique needs and subsequently match you with the perfect role.
Job role factors to consider
Go ahead! Open up a spreadsheet or Word document, copy and paste the variables below and play with the list until you have your own inventory of priorities in a unique order from 1 to 18.
flexible or specific working hours

working from home

office location

business role, type, and title

position in company

training and development opportunities

company size, reporting lines (up and down)

leadership and opportunity for progression

salary

workplace culture

part time / full time

companies you want to work for, and why (ASX listed, not-for profit, start-up)

industries you want to work in, and those you don't want to work in

alignment with your values

perks and benefits (bonuses, discounts etc)

P&L ownership

ELT/SLT

travel (where to and how often).
As you can see from the list above, defining your perfect job also means helping your recruiter understand your personal perception of a healthy work-life balance. Do you work to live, or live to work? What does this mean in terms of location, hours, flexibility and so on?
But… be realistic
It would be wonderful if recruiters could always match candidates with jobs that ticked every single box on their wish-list, but in reality, there will always be some compromises.
Now that you've prioritised your variables, it's a good idea to go back and categorise each one into must-haves and nice-to-haves. What would you be willing to trade off? Would you be happy to take a lower salary in return for higher flexibility or a job closer to home?
Get even more specific
Take another look at the list of variables. There are plenty of terms in the list above that (again) mean different things to different people. For example, a "good culture" could mean having a supportive manager to one person, while it might mean a fun team and plenty of after-work drinks to someone else.
A note of caution: specificity shouldn't mean inflexibility. Waiting for the perfect role or dream job could mean that you'll be waiting forever. Consider broadening the scope of your search and be open to new ideas that your recruiter may suggest, such as considering working as a consultant or moving into a different industry where your transferrable skills would be valuable.
Ultimately, recruiters excel when they have the best-possible understanding of your priorities, your must-haves, and your nice-to-haves. Take the time to understand what makes your job search unique before picking up the phone to have an informed and productive conversation with an expert.
Are you ready to talk about what makes your dream job unique? Find a consultant in your relevant field for a confidential chat.


​