An insider's take on starting a career in Recruitment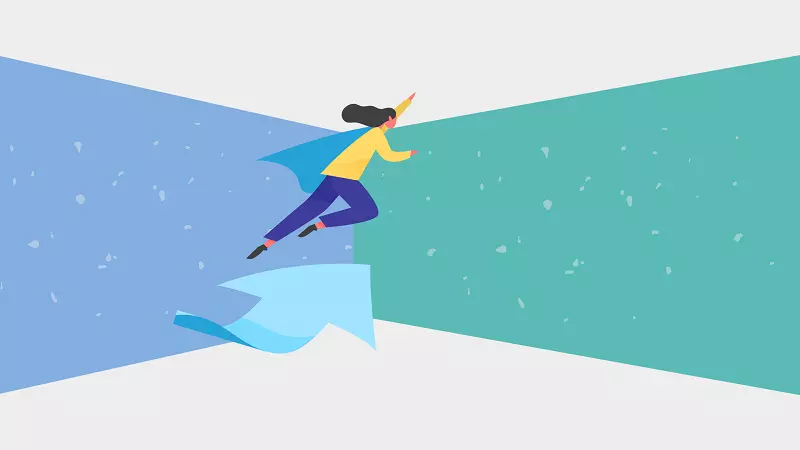 It's no secret that the recruitment industry is where it's at right now. Recruitment firms have never been busier (there have never been so many jobs to fill!), and demand for recruiters has never been higher. You might even have had someone like me tap you on the shoulder to ask if you're interested in talking about a career in recruitment.
So, what is recruitment all about?
Recruitment is the art of "matching" people to the career of their dreams, much like a dating process.
As a recruitment agency, we match-make on behalf of our clients. This means we meet with and learn about a wide range of businesses, from globally recognised brands, to all-Australian disruptors and start-ups. We find out all about the job(s) they have to offer. And then we help them to find their special someone.
Sounds fun, doesn't it?
Why choose recruitment?
Many Six Degrees Executive recruiters come from other industries or roles (or in some cases, fresh out of University), and their reasons vary as to why they chose recruitment.
For some, it's the chance to spend all day every day connecting with other people – and making a genuine impact on their lives.
Engineering & Supply Chain Consultant Nic Wilkinson, (who enjoyed his first promotion just 7 months after joining Six Degrees), had a background in sales but wanted to bust out of the confines of a single organisation.
"I wanted to gain professional insights into a variety of industries. From my research, I knew recruitment was going to be challenging, but with lots of fun and celebration along the way."
Government Consultant Sam Rubino, joined Six Degrees as a Talent Engagement Specialist Six Degrees following a career in mental health.
"I knew recruitment offered varied and exciting career progression opportunities, and a much better earning potential than the not-for-profit space, where I was working before."

READ MORE: Everything you need to know about a career in recruitment
Why choose Six Degrees?
We may be a little biased, but we think we've created a pretty great place to work. We have a focus on inclusion and belonging and love to celebrate the achievements of every member of our team.
We value diversity and encourage individuality at work, and we want our people to be the best version of themselves, personally and professionally.
Before Sam Rubino joined us, he was interviewing with 3 recruitment agencies at the same time:
"I chose Six Degrees because the values and person-centred approach to recruitment really stood out. As an outsider coming into recruitment, I had some question marks over whether recruitment might be a bit too "salesy" and cut-throat, but Six Degrees did not embody that at all."
For Nic Wilkinson, who joined us in July 2021, the deciding factor was when he asked his referee about their conversation with Six Degrees:
"My current director, Kristan De Sousa, had jokingly asked my old boss "Does Nic only ever talk about gym and crypto with you too or is that just with us?" I straight away knew I was genuinely being listened to when interviewing with Six Degrees, who clearly had a sense of humour, and never looked back.
"
What's it like for a new recruit at Six Degrees?
We teach our new arrivals everything they need to know from the ground up, with a personalised mix of on-the-job and formal training programs. Our experienced team members are a colourful bunch of fun-loving experts who love sharing what they know (as well as learning from) our new recruits.
Corrine Atlass, Digital Consultant, joined us as a Talent Engagement Specialist in March 2022 and was promoted to Consultant. Of the support she received, she said:
"Despite having a sales background, recruitment was completely new to me. From the very start my manager made sure I was exposed to all areas of the business, and gave me time to settle into working in a corporate environment. She worked closely with me to ensure I could utilise our database and networks to source the best candidates, and spent time teaching me the process from start to finish. I sat in on client meetings, candidate interviews and had multiple team meetings. As I became more confident, I was encouraged to take on new responsibilities."
We know that time flies when you're having fun, so we make sure that our trainee's days are filled with enriching and engaging activities, from coffee catch-ups to get to know the team, to shadowing sessions with our specialist consultants.
Of course, we offer a comprehensive salary package and rewards program for all employees, but more than that, life is about balance. So, we encourage you to "do you" in whatever form that takes.
Finding the right role for you
Henry Smith, who joined our first ever Graduate Program in 2018, hilariously admitted he didn't really know what he was in for when he applied to us fresh from his studies. Now in his 4th year, and onto his 3rd role with the business, as our first ever Employee Experience Coordinator, he has thrived in the recruitment environment. As an aspiring Olympian, Henry has been supported by Six Degrees with additional leave to train and compete, and flexible hours to ensure he achieves the balance he needs to stay on top of his game.
Some of our offerings include a monthly health and wellbeing allowance, additional wellness leave to assist with managing mental and physical health, plus additional days awarded for volunteering, tenure, and study. Many of our team members have undertaken further education with financial support from the business.
Nina McLean, who has recently been promoted to Consultant for Sales & Marketing in NSW, has this to say of her experience since she moved over from New Zealand last year:
"Six Degrees is the best company I have worked for in terms of the extra care factor and everything we do as a business to support our people. Throughout the interview process I was made aware of all the opportunities and benefits that came with this role, but until I joined I had no idea of the extent of it all!"
Think it could be for you?
Moving into something totally new isn't for everyone. It's worth writing a list of what you love to do, what you don't, what motivates you, and what synergies you see with the recruitment process to help decide whether to take the next step.
The world of recruitment is governed by the decisions of human beings, so things don't always work out the way we expect – or want – them to. There are lots of highs and lows - all of which are storms better weathered if you can summon some resilience.
If from here all things point to a "YES", the following points (SDE values) are good indicators that you should explore Six Degrees as the place to start your recruitment career:
You love people. We spend all day talking to or meeting with people, learning about their experiences, career plans and aspirations, building relationships that last. #passionateplayers


You are curious. We are always asking questions, and when we think we just about know enough, we ask a few more. #curiousminds


You care. Achieving positive outcomes by going the extra mile for our customers is what we do best. #delightourcustomers


You dream big. An agency environment provides a great opportunity to fast-track your career, all while shaping the career of others. #performancematters


You act with integrity. A recruiter's actions and words can have great impact on people's lives, often during times of uncertainty. #dowhatsright