Finding your unique path in your career journey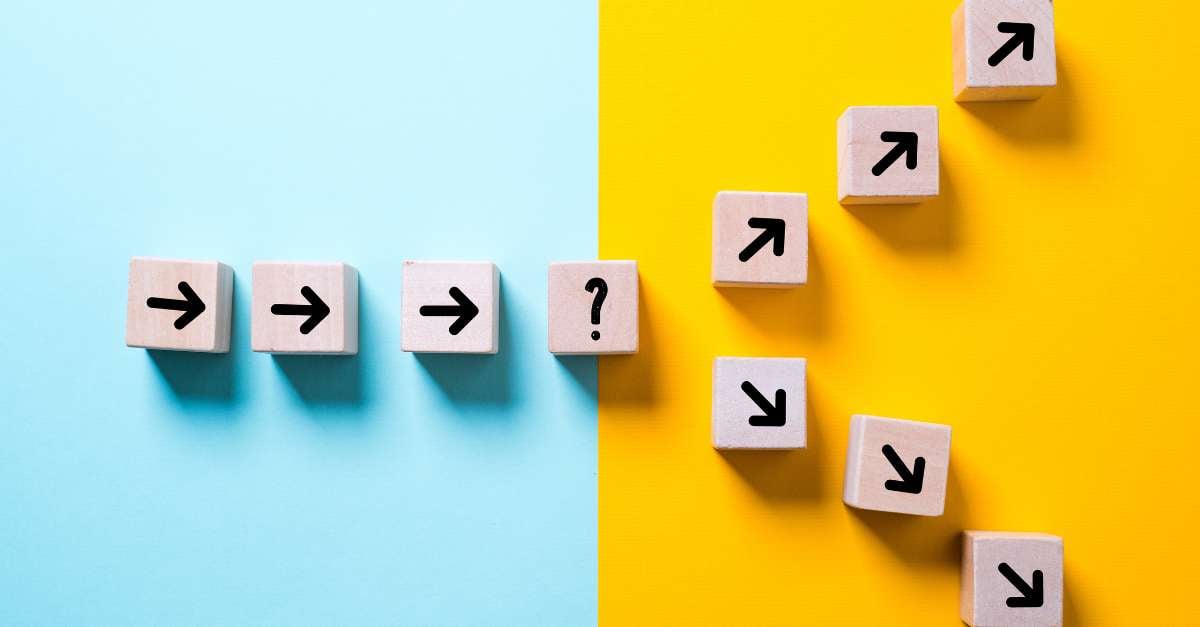 Choosing a career can be daunting, as it's ingrained in us that the career we choose at the start of our working life is the one we'll finish in. But this is no longer the case – with five to seven career changes in a lifetime being the average for Australians.
Have you ever been in a role and felt stuck? Perhaps there was no upward movement, or your drive to succeed in that industry had dissipated? You're not alone – and making the big career change doesn't have to be as scary as you think. I've done it all, and I've finally found my feet. But not without a few bumps on the road.
It can be hard not knowing what your next career move should be. However, you can get started by answering some important questions, helping to take the time to reflect on yourself, your life, your needs, your past and what your future could be. This can be a little overwhelming, as it will mean being true to yourself and delving deeper into places that perhaps you haven't explored yet.
Your next career, your next job, your next role – it can be just that – the 'next' in a long line of nexts. What you choose to do next doesn't define your long-term future, just your immediate. For perspective, we're living longer and as a result, we're working longer. You don't need one career to carry you through a possible fifty year working life. If you knew that you could take a plunge into a completely new career with no risk, would you do it? Well, the best thing is that now you can – and the reward far outweighs the cost.
Life can sometimes lead you on a direct path to your dreams, or sometimes our paths take twists and turns that are unexpected, but there's beauty in the unexpected. We've always got hindsight that can help us to reveal the reason to it all. Self-reflection helped me figure out what I didn't like, which eventually led me to what I did like.
What if it really is the wrong path that we've been on?
So what! Forgive yourself and move on.
Work out what's next
It can be hard to pick yourself up and dust yourself off from these sort of obstacles, but there are ways to work out what's next.
Ask yourself why it didn't work?

What is it that you've done in the past that hasn't worked out?

Why is this job not right for you?

Why do you need the change?

What can you do better next time?

Why are you ready to make a change?
Write down your answers, and force yourself to reflect.
Looking back to move forward
It's time to move forward, but not without looking back. Reflection and hindsight will be your best friends during this time.
It's time to reflect on the present and the past. If you're ready to make big changes, let's make sure not to repeat history and ensure these changes re ticking the boxes of what you need next.
For this next task, and to help your reflection, you need to clear your mind and then just start to write the answers to the following. There's no right or wrong. This relies on instinct.
Strengths

Weaknesses

The things you're good at

The things you're not so good at

Your passions

Your dream job

The jobs you've previously not liked

What you don't like

Environments you're drawn to

Environments that put you off

Things you might like but you're not sure about

Hobbies you'd love to be paid for
There are no parameters to this. I've listed every job I could think of including race car driver, owner of a magazine company, the female James Bond, landscaper, an optometrist. Don't be afraid, the sky is the limit. Your only restriction is your own mind.
The desired result is to get everything that's in your head and heart onto paper. The 'hard' skills are in your head, and the wants, passions, and needs are in your heart.
The next step is to have a look for patterns – what are the similarities that you're seeing? Group them together. Get an understanding of the absolute 'negatives' and 'positives'. With these findings, you'll be able to shape more of what that career might look like; and you'll be able to do away with the direction that you don't want to go in.
If you're still reading this, and you've done the exercise, I know you want me to click a magic button and say, "voila! The answer is you're the ideal Banana Farmer. Now go forth and farm!" Unfortunately, no such button exists, but what you are seeing is an answer starting to form to your original question, "What's next?" The yellow brick road is paving itself, you just need to follow it.