Get hired in a competitive market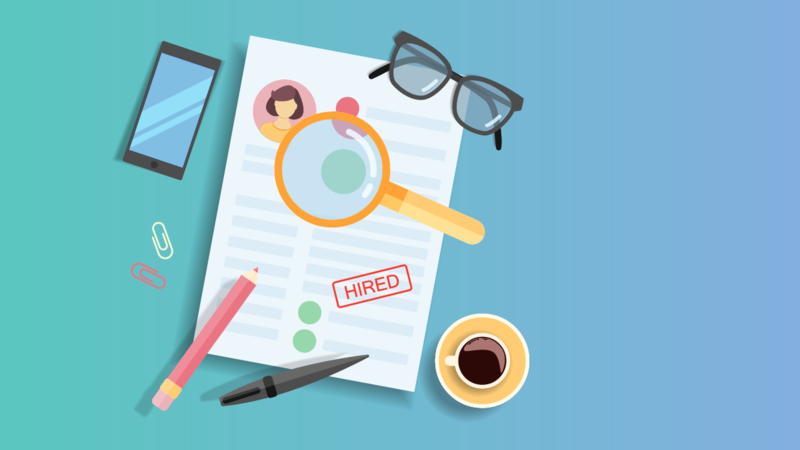 ​
It's a tough world out there. With unemployment expected to spike during the global pandemic, Australia is sitting at round 7%. But there's some silver lining; with industries and businesses starting to see the necessity of continued growth and adjusting to the 'new normal' the expectation will be that employment will start to rise again. Are you prepared to go against some tough competition? Here's how to stand out and make a difference in the competitive market.
Get social!
…whilst being socially distanced. Job hunting these days is all about online presence. As LinkedIn becomes the primary platform for recruiters and professionals to connect, it's a great way to sell yourself before you've even made contact. LinkedIn currently has over 260 million active monthly users, so make sure your profile is built to standout.
Customise your job application
Understand and use the key criteria in the job ad/position description to explain how your experience aligns with those expectations. Focus on the company, research their mission and values and find how you align with this. Include stats in your resume to back up your previous business wins.
Do your homework
It's been said before and it'll be said again, "practice prevents poor performance." If you've been lucky enough to have secured an interview – practice! Go onto your prospective employer's website and research what the business does, what the role would entail, and what the company's values are. Understanding this information will help you to stand out as a candidate who cares about the role and fits with the business beyond the core skills required.
Pick up the phone
Got some questions about the role? Pick up the phone! There could be an inundation of job applications for a particular role, or perhaps you want to see if your experience really does align to the position. Getting in front of the hiring manager or recruiter can help you understand if the role is for you, while helping you stand out from the pack and show your eagerness. There are some things to be weary of though if you've decided to dial: make sure the ad doesn't state "no phone calls" and remember to make the call short and to the point - know what you want to ask and what you're going to say.
Come with questions
Be curious. As you read up on the company, write down anything else you want to know. What would the role entail? How big is the team? What are the major projects? What does a typical day look like for someone in that position? Your curiosity will be remembered and shows your enthusiasm.
Be tech-ready
In a post-corona world, we're doing less face-to-face interactions, which means we are relying on video technology. This puts an extra spin on an interview – no longer are you worried about which shoes to wear, but is your camera, speaker, and internet working? Has your backdrop got last night's wine glass in it or is it neutral and clean? We are interviewing from the comfort of our homes which ironically is the least comfortable place to interview. It's a sneak peek into your life, so make sure you're putting your best life forward.
Nailing your interview in three steps!
Let's break down how to stand out among the pack when it comes to the interview:
1. Highlight your wins
There are potentially hundreds of people who have the technical skills to do a role, but none will have the exact same experience as you. Hiring managers want to understand what you delivered in your role, what kind of an impact you made in the organisation performing your role, because this experience is something only you can bring. Discussing these key achievements will often shape the interview and not having a resume with them clearly listed might see you not landing an interview at all.
2. Be prepared!
It is always better to go into an interview over prepared than underprepared, that way you won't be rattled during the interview if it is more formal than you're expecting.
Practice the funnel technique, have your achievements prepared in STAR format (See: The Art of Interviewing) and read over the position description to understand the key competencies for the role and have examples prepared demonstrating your abilities in these areas.
Additionally, have business insights that you can share about the category the business operates in or what their competitors are doing in the space so the hiring manager can get an insight into your thinking.
3. Be confident in who you are and what you do
Recruiters or HR teams can receive upwards of 200 applications for a role, so you are not in that interview because of luck or chance, it's because your resume and experience align to the role they are recruiting. Confidently talk through what you have achieved and let your personality shine.
Also don't hide your passion and enthusiasm – I've had numerous examples of clients moving forward with candidates who were maybe a more junior option because they were impressed with their positive attitude.
It's definitely a different world than this time last year, but all is not lost. Standing out in a competitive market is about making tiny changes that make the world of difference.
​
​