Six Degrees announced in Best Places to Work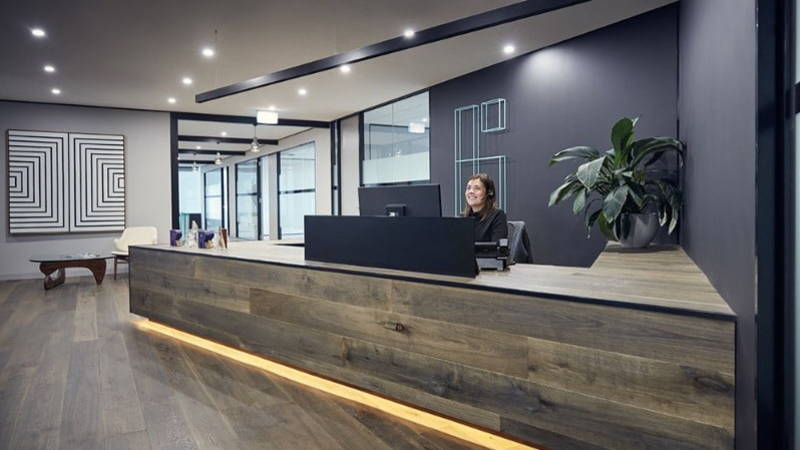 ​While we may be a little biased, it's been our long-held view within Six Degrees Executive that we've created a pretty great place to work. So, we are delighted to be officially ranked #6 in Australia's Best Places to Work for 2021.
In our first submission in the WrkPlus Best Places to Work, we were honoured to rank #6 for companies with under 100 employees. We have always believed that a magnetic and thriving culture is our 'special sauce', so we are thrilled to be recognised on this prestigious list alongside Australia's top workplaces.
Adapting to new ways of working
After facing the uncertainty of the pandemic in 2020 and navigating a very unpredictable market, we adopted a 'Brave not perfect mantra' to help lead us through the trying times. As we weathered the job market storm along with the rest of the country, we put considerable effort into upholding our "Better Together" culture - even though we were separated from our usual working environment.
Since then, we have more permanently settled into a highly flexible, hybrid working model, investing heavily in L&D and technology, and providing our people the connection and support to not only survive, but to thrive.
We had luckily started the transition to cloud-based infrastructure, devices, and systems prior to the pandemic to improve flexibility and enable our people to work remotely. During the downturn, we took the opportunity to redirect resourcing to work on data projects, system enhancements, and improving digital processes and capability.
I'm particularly proud of the teams' ability to pivot the business to adapt to changing conditions and the willingness of a number of individuals to be deployed into new roles in order to respond to a change in focus required during the pandemic. These initiatives resulted in substantial improvements to data management and the quality management of digital processes to enhance both customer and employee experience.
The emergence of new disciplines
As demand died down in many areas of the job market, we broadened our business focus and successfully expanded our Digital and Technology practice, with the appointment of Katrina Park as Associate Director and Practice Lead in March 2020. Katrina injected over 20 years of specialist IT recruitment experience into the business and has expanded our footprint in the Tech space considerably.
More recently, Rohan McMaster was appointed to lead the Accounting and Finance Practice in Victoria – further cementing a company-wide diversification that will allow us to grow with existing clients, but also in new highly dynamic disciplines over the coming years. Rohan brings nearly 20 years of predominantly Accounting and Finance recruitment experience (both agency and internal) from both Australia and the UK.
Supporting our employees' mental health
Beyond creating new ways of working and virtual processes internally and for customers, we placed an emphasis on developing ways to translate our culture, values, and 'vibe' into a virtual environment.
To support our people to balance work and life during these trying times, we've developed a number of initiatives to cultivate social connection amongst people and teams and recreate aspects of culture, social rituals, and camaraderie from the office in a virtual environment.
Along with interactive company meetings, events, and celebrations, we activated a range of virtual initiatives including personal training classes, mindfulness sessions, virtual Coffee Roulette catch ups and check ins, cooking classes, and trivia sessions, as well as a variety of learning and development opportunities.
To support the mental health and physical wellbeing of employees, Six Degrees initiated two companywide Mental Health Days for employees to 'disconnect' and take a break from the demands of the pandemic, expanded its Employee Assistance Program (EAP) services to be available to immediate family and household members, provided a health and wellbeing allowance (for mental and physical health), trained six employees to become qualified Mental Health First Aiders, ran The Resilience Project for managers, and importantly continues to foster an open and transparent approach to supporting our people through the stress of the pandemic and the 'recruitment roller coaster ride'.
Regular Employee Engagement and Pulse surveys became a powerful tool in understanding the sentiment of its hybrid workforce and gaining valuable employee feedback on a range of new issues such as flexibility, returning to the workplace, and remote inclusion. Importantly, we share the results transparently with the team and use the insights to highlight areas for improvement.
Investing in people is paying off
The investment in people, culture, learning and development, marketing, and technology has paid off, aiding a much faster than anticipated financial recovery as the market rebounded, with three consecutive months of record-breaking revenue earlier this year
With an Engagement score of 85% and the average tenure of staff sitting at 5.4 years in FY21, it's heartening to see Six Degrees Executive grow beyond pre-COVID levels, reaching its largest ever number of employees earlier this month and attracting many new starters into our 'Six Degrees family'.
​See the excited people at Six Degrees respond to the 2021 Best Places to Work announcement.
​