Why you need hiring velocity in a tech talent shortage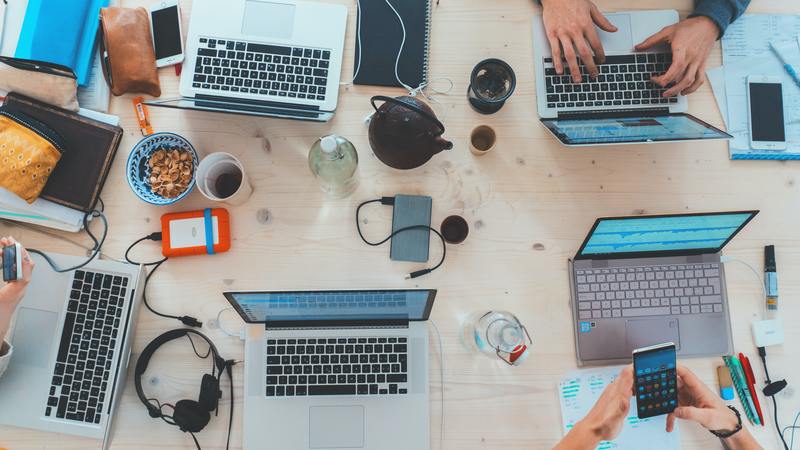 ​

As explored in Six Degrees'

T

echnology Market Insights Report

, an ongoing skills shortage is leading to intense competition among organisations for tech talent.
This has led to a shift in focus to passive candidates, or people with jobs who are not currently looking for new roles. Tech professionals of every level are being constantly courted by companies and recruiters and can expect to receive offers to apply for roles in their inboxes several times a day.
The challenge for organisations is to make a job offer compelling enough to 1) entice tech professionals away from their current roles, and 2) stand out from the competition. This can be achieved by offering:
Attractive and competitive remuneration packages.

Flexible working (work from anywhere, flexible hours).

Personal development and the potential for future promotion.

Intangibles such as great team culture and company values.

A modern tech stack and a tech-led business agenda.
Tech candidates are interviewing for multiple roles
Never assume that your offer is the only one on the candidate's table. Experience has shown that candidates interview for multiple roles within a short period after entering the market.
Companies that hesitate, fail to keep the candidate engaged, or draw out the recruitment process will lose out to competitors who know a quality candidate when they see one. Attempting to hire according to your usual timeframes will mean in-demand candidates accept other job offers before you have completed your usual assessment and interviewing process.
Hire faster
If you were a tech professional with two similar offers on the table, which option would you prefer:
An assessment process involving several interviews and back-and-forth communication that stretches over a week before an offer is made?

A fast-tracked assessment process condensed to a single day?
We have observed that candidates are responding positively to clients who fast-track interviews.
Several of the world's top tech companies are offering fast, efficient interviewing processes that shorten the time to a potential job offer. Google, for example, puts its candidates through three to four interviews in a single day. The company says its interview process is "rigorous", but they don't waste candidates' time by spreading out several rounds of interviews over a fortnight or longer.
Atlassian seeks to make its interviews "as effective and efficient as possible" through structured interviews and by combining tech with people-based processes. However, the company's head of recruiting Caitriona Staunton warned against rushing the process or cutting corners.
An ultra-Agile option is to take a one-day hiring approach to slash your recruitment process from weeks to hours. With a little forward planning, it is possible to assess, interview, check references, and hire a candidate within a single day.
Importantly, decision-making needs to be speedy as well. There is little point in accelerating the assessment and interview process if a company then drags its heels on making the job offer. Once you have gathered all the data required (assessment data, interviewing insights, reference checks), make a decision as soon as possible.
Review your end-to-end recruitment process
Consider every stage of your recruitment process from the perspective of speed. Where do bottlenecks exist? Which parts are the most manual, what can be automated, and what can be sped up? For example, if reference checking usually takes you several days, it would pay to outsource this task to a reference-checking service that can move much faster.
Communicate faster
Another area where you cannot afford to be slow is candidate communication. In-demand candidates will lean towards organisations that keep them well-informed and answer their questions as fast as possible. Ensure you are resourced to answer emails, texts, or calls within minutes, and don't assume a query can wait until the next day.
Use technology to increase hiring velocity
Explore technology solutions for increasing the speed of each stage of your hiring process. For example:
Use smart meeting scheduling software such as Calendly to avoid the usual back-and-forth when arranging interview times.

Embrace virtual interviewing to eliminate the efforts involved in bringing several people together for an in-person interview.

Automate candidate communication to ensure candidates are kept informed at every step. However, be ready to answer any candidate questions at speed when necessary.
Don't compromise on quality
Although faster hiring may be a necessity in a tech talent shortage, it shouldn't lead to a compromise in the quality of hire. Ensure due diligence is maintained through the process, including conducting thorough skills assessments as efficiently as possible, ensuring hiring bias is minimised, and not skipping vital steps such as reference or right-to-work checks.


​