8 ways to revamp your EVP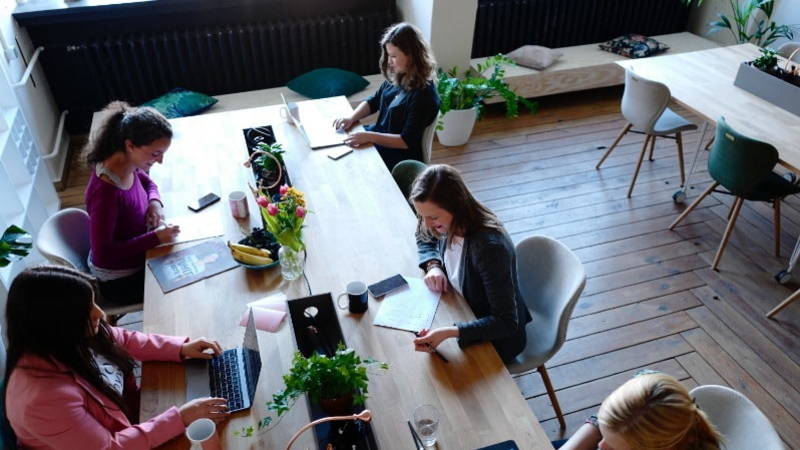 ​​Remember the good old days of 2019? Back then, employers typically enticed and retained their top talent by establishing the most retro workspaces their budget permitted.
First came the sleeping pods, the libraries, and the mindfulness rooms. Then there were the increasingly extravagant 24/7 catering provisions, the beer-stocked fridges, and the foosball tables. Employees might choose to spend their lunch hour working out in an on-site gym, playing table tennis with their colleagues, or in a beanbag filled coffee shop.
Office perks like these were certainly considered to be a major drawcard for top talent, and a good way for employers to differentiate themselves from their direct competitors. At the time, employees were also focussed on finding purpose in their day-to-day work and personal development - both factors that employers were working hard to accommodate before the outbreak of COVID-19.
But unsurprisingly, the past couple of years have seen the priorities and expectations of the average employee shift dramatically. Organisations that had fine-tuned their EVPs for a pre-pandemic world will likely be discovering that a significant proportion of their workforce is re-evaluating what is most important to them, whether it's job stability, a salary increase, flexible working options, or a good work-life balance.
As a result of these changing employee expectations and today's highly competitive and candidate-driven market, most organisations' EVPs will require a complete overhaul. Here are eight important things to consider as you re-write yours.
8 things to consider when re-writing your EVP
1. Listen to your workforce
Start this process by reviewing your organisation's existing EVP and highlighting and removing any irrelevant details.
Concerningly for employers, a December 2020 survey by BCG found that there was a considerable disparity between what Australian employees want and what employers think they want from their working lives. Too much focus on the "return to the office", for example, is likely to frustrate and deter prospective candidates.
If you're concerned that your EVP might be missing the mark in the current climate, talk to your workforce to find out what benefits or provisions they would value the most, be diligent when it comes to conducting exit interviews, and try to accommodate requests from prospective candidates.
2. Focus on flexibility
To compete for top talent, your EVP must accurately reflect the new ways of working.
Prospective employees no longer regard remote or hybrid working options as "nice-to-have" benefits – they'll expect them. Indeed, a survey from The Age and The Sydney Morning Herald found that the overwhelming majority of Australian companies plan to continue allowing employees to work remotely post-pandemic.
More than ever, employees want to work for companies that respect their autonomy, prioritize work-life balance, and facilitate flexible working. If these values aren't clearly communicated in your EVP, top talent will seek out employers who can better serve their needs. Crucially, candidates won't be won over by vague or non-committal policies regarding their working arrangements. The hybrid workplace is inevitable, so your organisation's EVP should acknowledge that.
3. Benchmark your organisation against others
Take some time to investigate what other companies are offering new employees. Do you promise a competitive salary? What other perks or benefits packages are your direct competitors providing for new hires? When it comes to benchmarking yourself against others, it might help to enlist the help of a specialist recruiter who can advise on how to position yourself as an employer of choice.
4. Communicate your brand values
Employees want to work for organisations whose values align with their own. This might include a focus on sustainability, supporting the local economy, a commitment to driving diversity, equity, and inclusion (D,E&I) in the workplace, and a healthy and happy company culture.
What is your organisation doing to uphold its values and ethics? Consider enlisting the help of your corporate social responsibility (CSR) team to help you effectively showcase your efforts via all your communication channels.
5. Be transparent
As job candidates make important decisions about their future careers, one of the key things they will look for in a future employer is honesty and transparency. Be open about your organisation's long term goals and core objectives, how your business operations have been impacted by COVID-19, and your plans to recover and thrive in a post-pandemic world.
Employee and candidates will welcome reassurances that your organisation is stable, but not if that means sugar-coating the truth. If you're planning to significantly downsize in the near future, make sure you inform your workforce.
6. Learning and development (L&D) opportunities
The shift to remote (or hybrid) working means that spontaneous water cooler chats and team lunches, that so often facilitate learning by osmosis, are a thing of the past. Your organisation will need to work that little bit harder to provide meaningful L&D opportunities for its workforce, whether that means scheduling additional team meetings, implementing mentorship programs, or paying for employee training.
7. Prioritise recognition and reward
Communicating how your organisation rewards its workforce must be taken into consideration as you re-work your EVP. So many employees are in the process of reconsidering their priorities and lifegoals, and they simply won't come to work for organisations if they don't feel their contributions are meaningful and valued.
With talk of 'The Great Resignation' looming, ensuring your employees feel appreciated and are appropriately recognised for their work is vital. Waiting until someone is dissatisfied enough to leave will only serve to harm your employer brand reputation.
Consider leveraging all social media channels, your employees, your company's career and blog page, and recruitment events to demonstrate how your organisation empowers and supports its top talent.
8. Promote collaboration
BCG found that only one-third of companies are focussing on employee interaction, despite rising mental health concerns in Australia and the fact that employees rate collaboration as the most important skill post-COVID-19.
Following the shift to remote work, it's especially important that employers find ways to foster communication and collaboration, preserve a sense of workplace unity, and provide emotional support for their workforce as necessary. Be sure to use all the tools and technologies at your disposal to achieve this.