Wondering if a move to the Sunshine State is compatible with a great career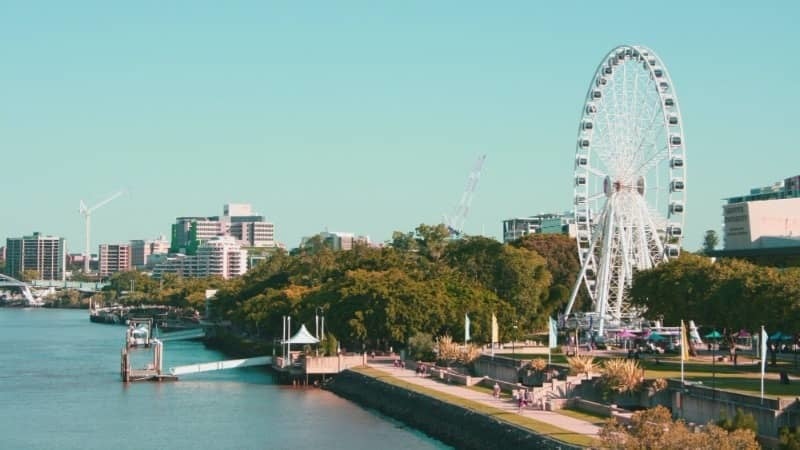 ​
For anyone who endured lengthy lockdowns and restrictions in Melbourne and Sydney, making a move north to Brisbane may have crossed your mind. But can you score the job of your dreams in sunny Queensland?
In 2021, Queensland experienced the highest surge in job growth compared to all other Australian states, according to the Australia Bureau of Statistics. In fact, more than 84,900 new jobs have been added to the mix since pre-Covid 2020 and following the recent re-election of the Queensland Premier, a $3.34 Billion investment fund has been established to promote economic recovery and promote the creation of jobs.
While the appeal of no daylight savings and a better lifestyle were my main reasons to make Queensland my new home, what is interesting is that since 2020, there has been a huge increase in the number of people moving interstate to settle down in the Sunshine State since 2020.
So, where are all the new residents coming from? The Australian Bureau of Statistics figures also reveal Victoria had its first net interstate population loss since 2008 last year, with 12,700 people moving out, while more than 18,800 people left New South Wales for other parts of the country. At the same time, Queensland was a winner, having its highest net gain since 2004 of 30,000 people relocating to the Sunshine State from interstate. Brisbane is a particularly large hotspot for interstate relocation, as the city has largely avoided impacts of COVID-19, making it an attractive destination.
Can you secure a good career in Queensland?
As a Talent Engagement Specialist, I know that as part of the Six Degrees Executive Brisbane team, we have experienced an increase in demand of job seekers looking to make a life in Brisbane. Our team of specialist recruiters are currently helping jobseekers find their dream careers in a range of industries including digital marketing, sales, supply chain, engineering, and government jobs. Brisbane offers a variety of career prospects, with the team hiring for jobs including Business Development Manager (Brisbane), PR and Communications Specialist (Gold Coast), Product Development Manager (Brisbane), and Market Analyst (Brisbane).
My advice to those of you thinking of making the move, create a jobseeker profile or check out the Queensland job opportunities as we are continually working with interstate candidates looking to set up a job prior to making their move. And this is the best way to let us know you are in the market here.
Ok, decision made, what next? How to prepare for the move to Queensland.
To set yourself up for success, here are my top recommendations to help you make the transition smooth:
Ensure that your LinkedIn page is fully optimised for career opportunities and your connection list is updated. Add previous co-workers, bosses and even your friends as LinkedIn connections and if any of them are based in Queensland, drop them a short mail informing them of your plans. You never know what advice or help people will offer, especially when they live in a city that you're planning on relocating to. Plus, they might just make the move that bit less stressful.

Speaking to a specialist recruiter for your discipline or industry is a great way to get a feel for the local market and job opportunities available. Get in touch with our Brisbane recruitment team for a discussion if you have your eye on a role that you think you would be a perfect fit for or even if you need some help to identify that opportunity for you.

Create a job roadmap for yourself as this will help identify what career direction you want to take. Searching for a new job can get stressful and you may feel inclined to take the first offer you get, which might or might not turn out to be the right choice. Here is a good resource to help you get started on creating your road map.

Cement your chances of finding that perfect job by listing your previous roles and note down what you did or didn't like about them. This will help you decipher what you truly want out of a job and decrease your chances of accepting a position only to regret it later.

Updating your resume is fundamental to your job search being successful, as is brushing up on your interview skills. Whether you have been out of the jobseeker market for 1 or 10 years, a polished resume and the ability to articulate yourself well in interviews will fast-track any job application you submit.

Do your research. You can also check out our blog on the hidden costs of moving jobs or relocating and pick up some handy tips before you take the leap.
If you need advice, more tips and resources make sure to review the
free resources
on our website or
reach out to me directly
.
Looking forward to seeing you in the Sunshine State!