It's time for a mental health check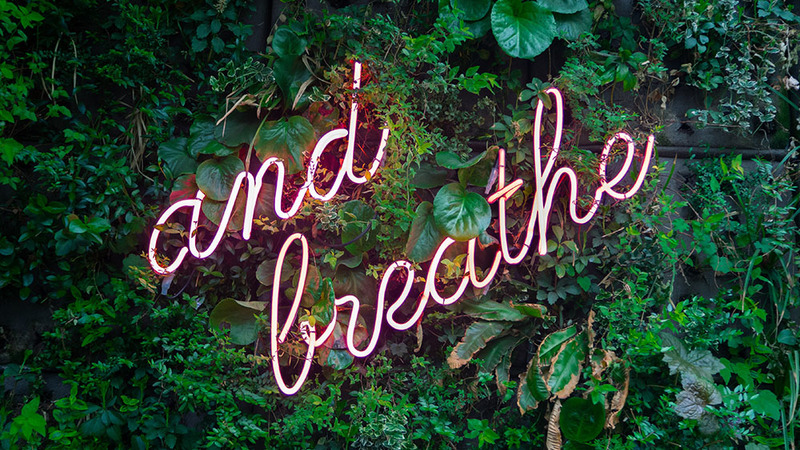 Normally I like to maintain some sort of distinction between my work and home life. However, when your loungeroom becomes your workplace for 8 weeks, the lines between work and home are bound to become blurred in new, unimagined ways.
It's been a turbulent few months - a roller coaster ride of ups and downs for everyone in different ways, affecting us more so than we could have conceived.
The importance of mental health in work and life
It's not just home-schooling causing people new stress. Having been cooped up in a 1-bedroom apartment cell trying to ration my exposure to the depressing news whilst still staying up to date with what's happening through the pandemic, I've attempted to maintain my mental health and some kind of normality in a world turned upside down. "We are all in this together", is mine and everyone's mantra – but we are all in this in completely different ways. So we need to be understanding of what we are all going through and connect with one another in an understanding and people-first approach.
So, to have an employer with compassion and empathy for their people is important. An unprecedented global pandemic is the last time you want to feel distanced from your team or feel like a cog in the system.
I was heartened by the actions of Six Degrees Executive, making the bold decision to give the entire company Friday off work as a mental health day. Listening to your people and empathising with their struggles is so important.
Walking the talk
At Six Degrees, we write a lot about topics like managing teams, leadership, mental health, and inclusion and diversity. While it's easy to talk about best practice and provide practical tips and tricks, actually achieving these goals in real life is much harder than it sounds, especially when your company has been physically displaced from each other, and a close-knit culture gets cast out to work remotely within the space of a week.
If not now, then when is the perfect time to talk about how bloody difficult it has been during lockdown restrictions and how experiencing this extent of change has been a difficult time for everyone?
I woke up on Monday after a special and deserved long weekend, and I felt lucky to have an employer who is open and supportive of mental health. It involves a lot of trust on behalf of your employer to trust you, working from home, of which we were lucky to have partially established pre-pandemic.
It's also hard to maintain the connections that would naturally occur by people being physically present with one another in meetings and workspace. It's a massive shift in the 'way we do things' - and let me tell you: remote cultural evolution can be uncomfortable and make people very stressed.
Listening, hearing people, taking on board feedback is not always easy. It's most often a pain in the neck listening to everyone's problems and trying not to take on board the weight involved. Being open-minded enough to admit when things don't go according to plan and treat each other like grown-ups, understanding that we are not perfect but trusting that we want to do the right thing, especially when Six Degrees has always done the right thing by us.
Taking the approach of #bravenotperfect as a company has been a mantra that's helped us get through the level of uncertainty and change we have been forced into.
Taking some time out
So I did what everyone does when indulging in a bit of "self-care". I had a massage, did the dishes, had coffee in the sun, talked to a business owner about the difficulty of using Zoom for events, played some vinyl, did some gardening, bought some groceries, and met some friends - all with the knowledge that all of my colleagues were also sharing a day away from work and the stress and pressure of work piling up (or not piling up depending on which part you work in). My colleagues spent the day with their children and family, catching up with friends, swimming in the ocean, gardening, exercising, and playing golf and tennis to name a few.
Credit where credit is due - thanks Six Degrees for treating us like people, respecting our health needs, and giving the entire company a mental health day.