10 market trends shaping 2021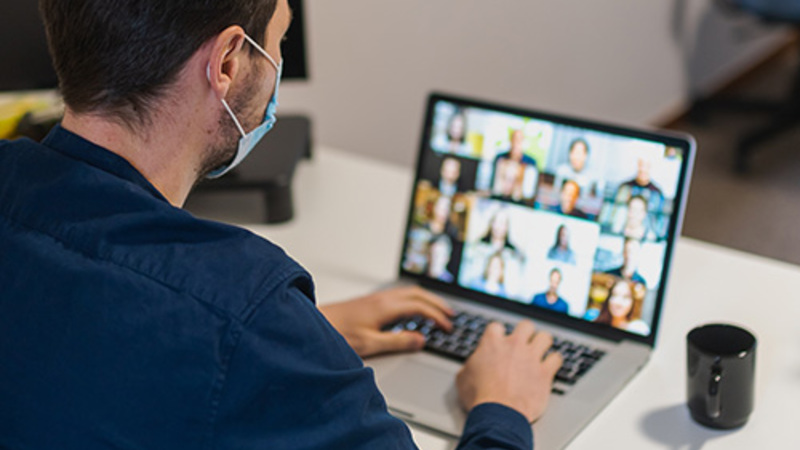 ​If one thing is clear coming into 2021, it's that things are never going to be the same. For many, it has meant closing the door on one of the toughest years of their lives. But despite early snap lockdowns, there is a lot of hope in the market from a recruitment perspective for the year ahead.
Here are 10 predictions for 2021 based on what we're seeing in the market
1. Market bounce back
While many businesses had to make tough calls last year, we are seeing a high level of senior level recruitment happening in market late last year and into 2021 in Brisbane, Melbourne and Sydney. While more work still needs to be done to return to pre-COVID levels, we are starting to see these senior leaders recruiting for their teams now that they have had time to solidify their plans and structure for 2021.
Candidates who were open to making big moves early in 2020 battened down the hatches during COVID, choosing to stay put in their jobs rather than risking new opportunities. Job security is still a major concern for candidates, leading to a lot of tyre kicking job enquiries from cautious candidates. While candidates navigate the uncertainty of the market and map their next career move, it is causing skills shortages in certain areas of the market, making it a great time for job hunters to find a job.
2. Personalised flexibility
The ability to offer flexibility in working hours and ways of working used to be viewed as a 'nice to have' for many roles, however moving forward it is more of a necessity for businesses to be able to recruit the best talent. This is great news not just for working parents, but for those studying, with a side hustle or seeking more balance between work and life. Many of our clients are putting together 'return to work' plans that include more opportunity for part time options, hybrid office-based and work from home options, as well as more personalisation of flexible arrangements, with a rethinking of rigid office hours to allow workers to operate more flexibly during their workdays and working week.
Read more: 7 things employees want post-COVID
3. Contract roles a plenty
Given there is still some trepidation in market around rebuilding teams in 2021, we are seeing more employers turn to contract roles to mitigate the risks of market uncertainty – a trend that will likely unfold further with a higher volume of contract roles across all sectors.
Contracts provide job hunters the opportunity for an immediate start, as there is a smaller candidate pool to compete against and the recruitment process generally moves quite quickly, providing potential employers with the ability to secure a new resource in a matter of days or weeks. Contract roles also provide businesses with the benefit of bringing in new capability, experience, ideas and ways of working that are highly relevant to changing business needs. At the same time, contract work provides candidates the opportunity to dip their toe into a new business, experience the company and 'try before they buy'.
With higher rates of change occurring in the market, the versatility of contract roles is beneficial to both parties and more often than not we see contracts being extended or made permanent once candidates prove they can be an incredible addition to the team.
4. Remote workplaces
Employees are less tied to physical locations than ever before, making businesses and employees reconsider the cities and states where they are located and leading employers to offer hybrid working arrangements as the norm and more completely remote working roles. To attract staff back to working in the office, many employers are reassessing city office locations, creating smaller hubs, and ensuring locations are more accessible and enjoyable places to work.
Read more: Making the big move – How we've become more mobile
5. Changing value propositions
With flexibility and remote working high on the agenda for most companies and skills shortages appearing in some areas, businesses are revisiting their Employer Value Propositions to attract and retain quality talent. As the physical workplace reduces in importance and companies struggle to find qualified employees, businesses are centring their EVPs more on individuals, looking at personalised flexibility such as non-standard working hours and work weeks.
With the physical workplace stretching across home and office environments, employers are looking at ways to enable success both at home and in the office such as better remote access and tools of the trade, as well as improved learning and development opportunities. Companies are more actively looking at leadership development opportunities that allow managers to effectively coach, engage and lead teams remotely.
Read more: How to transform your EVP online
6. Hybrid working changes
With physical distancing and restrictions likely to stick around in some form, businesses are starting to rethink their physical office space. Whether it's implementing new layouts, hot desking, or team collaboration and socialisation days, companies are looking at ways to foster a more collaborative culture and are implementing initiatives such as subsidising parking for staff and a more holistic focus on supporting employee wellbeing (including mental health).
Reduced travel requirements for suppliers and teams meeting with head office customers in 2020 showed that teams can achieve efficiency and productivity virtually whilst reducing costs and carbon footprint.
7. Digital connectivity
As video calls work their way into the norm of work life, many companies are looking at how to connect with team members and customers digitally both in and out of the office. With more businesses now equipped to operate in a digitally connected environment, we may see more satellite offices being opened to allow businesses to have greater access to great talent.
8. Tech-savvy candidates and companies
With digital taking hold in 2020, we are seeing companies prioritise technology capability, both at an enterprise and individual level. This includes a tech component in roles that may not have previously been tech-driven such as in supply chain, with candidates and businesses across the board sharpening their technology skills.
9. Digital transformation and e-commerce capability
Digital transformation strategies have accelerated during COVID, with companies forced to adopt digital practices across many areas. Digital connectivity for customers is driving demand for e-commerce capability in businesses. Retailers and consumer companies are looking to take an omnichannel approach to customers that incorporates a more unified approach to online and bricks and mortar, and are employing more dedicated resources to build their e-commerce functions.
10. In-house teams
For businesses that made big cuts too early in the pandemic and outsourced their operations, many were caught short during the remainder of 2020 as business ebbed and flowed. Companies that mothballed non-business critical projects and strategic initiatives are now looking to build out internal teams for 2021.