Data-driven transformation: the CFO's imperative for decision making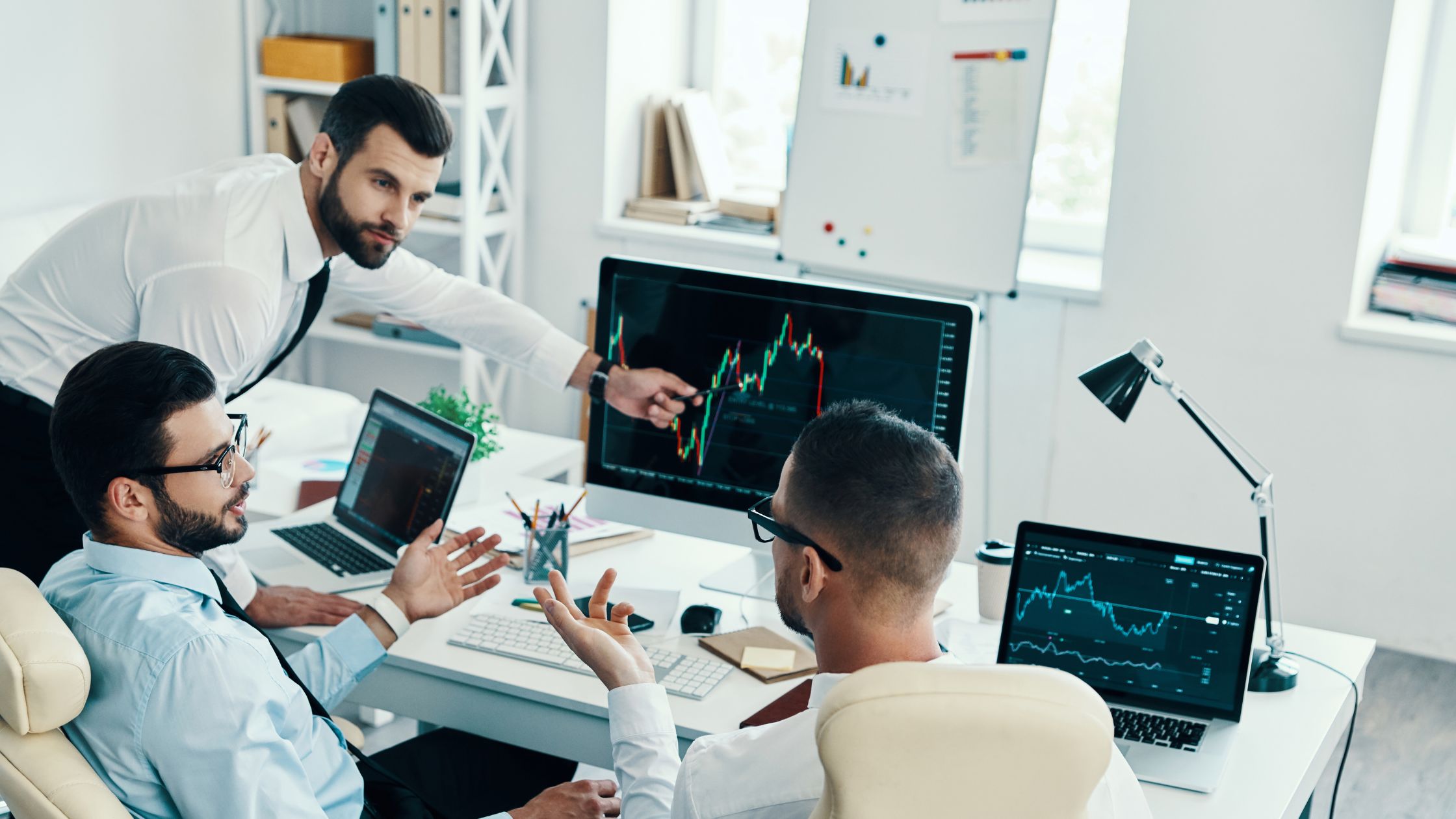 In recent years, the role of a Chief Financial Officer, or CFO, has transformed from traditional financial stewardship to that of a strategic navigator. And data has emerged as the compass guiding this transformation.
Today, organisations grapple with vast volumes of data every hour. They're embracing cutting-edge technologies, and in many cases navigating quite complex webs of regulation. That's why CFOs who harness the power of data are so valuable to organisations: they're uniquely positioned to drive data-informed decision-making, create and implement intelligent financial strategies, and navigate the intricate interplay of financial, operational, and strategic factors that Australian businesses now face.

Where traditional CFOs were often seen largely as financial stewards, a data-driven CFO can be a catalyst for organisational agility, innovation and sustainable growth. This transformation underscores the role of data as the cornerstone of a strategic approach to financial leadership that helps today's businesses adapt and thrive.
The power of data in financial decision-making

The right CFO can work with teams and technologies to unearth insights relating to organisational performance, customer behaviour and market trends. Their insights can empower the entire executive team to make deeply informed choices that align with strategic goals and build competitive advantage for the long term.

Data-driven decision-making also has a vital role in risk management. It helps corporations to proactively identify, assess and mitigate financial risks, from market fluctuations to credit vulnerabilities.

Yet harnessing the quality and power of this data across disparate sources to provide meaningful and actionable insights can be challenging. A CFO who can work with the executive team to implement a data warehouse or single source of truth for data provides the broader team an opportunity to leverage what can be an organisation's most impactful tool. But not all CFOs have the experience or skills to make this happen.

Key skills and qualities of a data-driven CFO
What should organisations look for when they're hiring a data-driven CFO? Here are the six capabilities we see as the most important — the ones to seek in your recruitment process.
1. Financial acumen
It goes without saying that a CFO needs financial acumen if they are to sustain the health of an organisation. A proven track-record of excellent financial management and governance, coupled with stand-out decisions they've made that have strengthened their organisation's competitive advantage, are essential.
2. Strategic vision
Today's CFOs need to tailor financial strategies to the broader goals of an organisation. Their choices must support the business's long-term growth by deepening its resilience and versatility in an evolving commercial landscape.
3. Leadership
In a data-centric economy, CFOs must be capable of leading teams to drive data-informed actions. This helps foster a culture that values data as a strategic asset, and grows the organisation's overall commitment to data-driven decision-making.
4. Data governance and compliance expertise
The more data-centric our economy becomes, the more regulations there are for organisations to meet. The CFO has co-responsibility with the rest of the Executive team for secure and ethical data management, and to ensure the business is compliant with regulations.
5. Technological proficiency
As technology continues to transform finance, technological proficiency is more valued than ever. Your CFO should be confident to commission and apply emerging technologies that harness the power of data in ways that benefit your organisation. They must also be comfortable to work with technologists to meet these needs.
6. Communication and stakeholder management
It's essential that CFOs can convey complex data and explain financial operations in an understandable way. This helps align stakeholders, and drives informed decision-making within the executive.

The CFO hiring process: the Six Degrees difference

Recruiting the right CFO is becoming ever more important, especially given the advent of AI and its potential for deriving insights from financial and market data. The right CFO can unearth and harness truly valuable data to make informed decisions that will help your company adapt and compete in rapidly evolving conditions.

At Six Degrees Executive, we understand the importance of hiring that "right person" for the role of CFO. Our team of expert recruitment consultants take extensive measures to ensure we match companies with talent that aligns with their unique cultures and needs.

Our job is to listen deeply to your brief, but also to understand the challenges your organisation is facing, so that together, we can define the specific skills and prior experience that candidates should be able to demonstrate.

With a track record of successful CFO recruitment that spans all states and territories, we have the market knowledge and reach to ensure you find strong candidates, and of course we work collaboratively with you to search, review and recruit the CFO with the specific blend of financial acumen, technological proficiency, and strategic vision that your executive team demands.


If you would like general information on the CFO market, please reach out to Molly Green, Six Degrees Executive Search Practice Director.
If you would like us to assist you in finding your next CFO, please send us your job brief here and our team will be touch for a confidential discussion.