The qualities and priorities of modern CFOs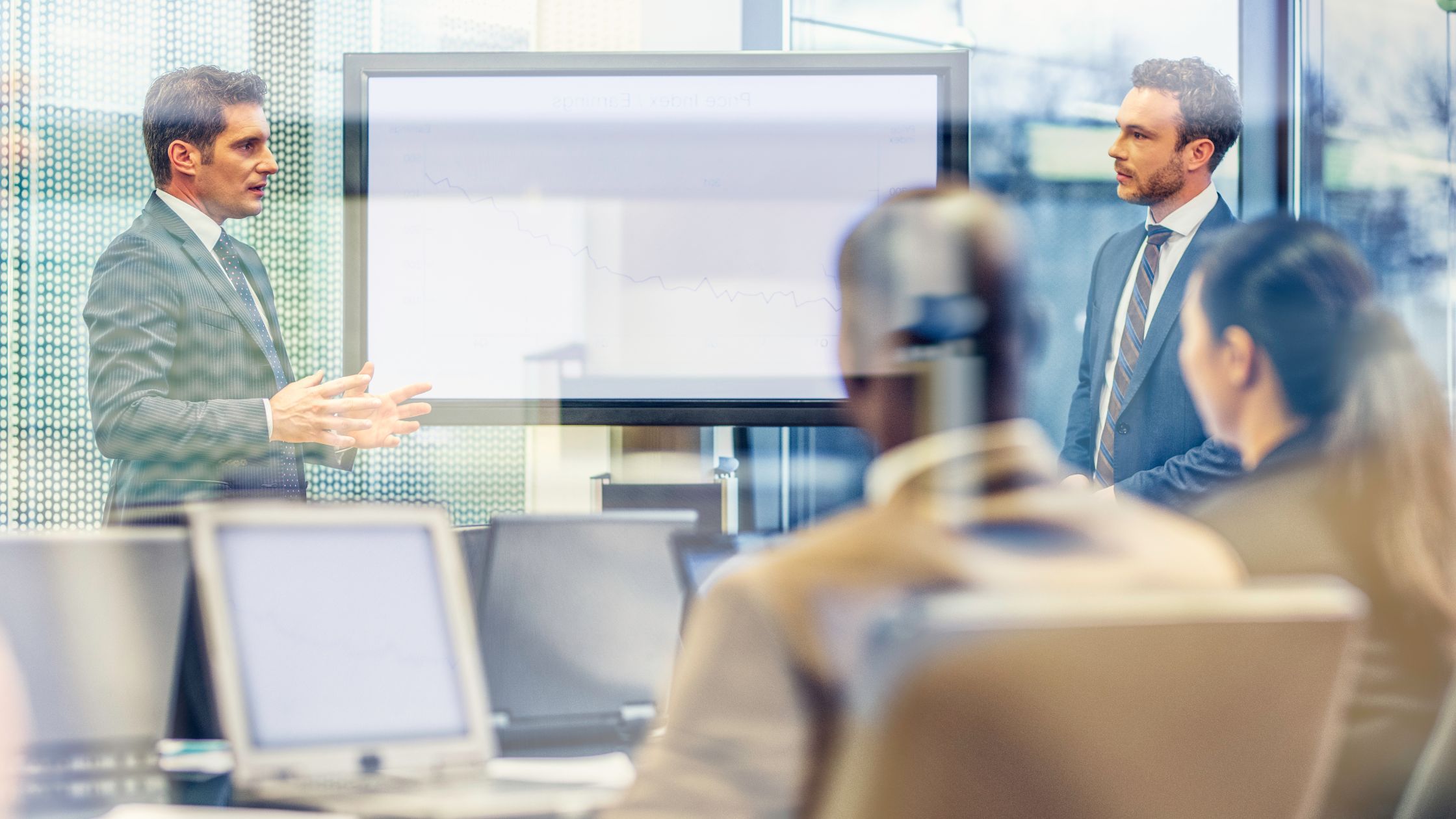 Today's CFOs need a broader range of qualities than their predecessors. Historically, CFOs were responsible for the key arenas of financial reporting and compliance, budgeting and forecasting, and risk management. Today the goal posts have shifted. In this article, we'll delve into the key priorities of today's best-performing CFOs and how the role of the CFO has evolved.
The qualities that matter
In a search context, the brief for CFO has evolved, with perhaps the biggest shift being the need for exemplary soft skills: as consummate leaders and communicators, today's CFO must be able to deftly manage boards and other stakeholders, while building and strengthening their teams over time.
"Financial leaders need to demonstrate strong leadership, strategic vision, adaptability and change management skills," says Molly Green, director of Six Degrees Executive's Search Division.

The best partnerships we see between a CFO and a CEO are ones that resemble a pilot and their co-pilot, with the CFO having demonstrated impact in running the business as a whole, not just the finance function. Those essential qualities underlie a bigger truth, which is that the CFO role is today the catalyst for financial resilience. That reflects the need for businesses to swiftly adapt to make the most of available opportunities that will weather ongoing market volatility.

Today's CFOs have a role to play in ensuring that capital is allocated where it will make the biggest difference, with strategies recently geared towards investment in innovation, data and cybersecurity, and even sustainability and ESG. The strategic direction of the organisation will dramatically impact the CFO's priorities and decision-making around not only financial capability, but also regulatory compliance issues and reputation-building needs.
Priorities for today's CFOs
Partnering for growth
Partnering with the CEO for growth is a key priority. We're seeing CFOs work ever more closely with the CEO to align growth strategies with the organisation's financial capabilities and resources. Together they analyse the company's financial health, identify potential sources of funding, and ensure that growth plans are financially feasible.
Financial resilience
Financial resilience is a common theme we hear when partnering with organisations to recruit CFO roles. Companies looking to boost their financial resilience tend to focus on optimising cash flow, effectively managing debt, managing operating costs in line with the economic climate, and maintaining healthy liquidity ratios. Needless to say, these challenges naturally entail balancing employee costs and remuneration strategies to allow the business to attract, upskill and retain the best talent in the market.
Investment strategies
Investment strategies reflect another core focus area given changing market conditions. CFOs will do the necessary legwork to ensure the ROI stacks up when approaching investment strategies. The key is to have Finance teams that are able to perceive opportunities that exist regardless of current market conditions, and make astute decisions that ensure growth and innovation can be sustained into the future.
Data-driven decision-making & digital transformation
Data-driven decision-making and digital transformation are essential components of the CFO's work today. Data is king, and financial and operational data are at the heart of informed financial decision-making. Data empowers CFOs and their executive partners to take a whole-of-business approach that includes predicting market trends, understanding customer behaviour, and optimising pricing strategies. Ongoing digital transformation efforts further empower CFOs to help businesses take advantage of the opportunities in AI and automation.

Of course, compliance and risk management continue to fall into the CFO's remit, along with the business imperative of cybersecurity. CFOs have always had responsibilities in risk management, and in the last five years cybersecurity has become a primary responsibility of all of the executive team — including the CFO. Today, they work closely with CIOs and CISOs to protect data, ensure the organisation is adhering to privacy legislation, and controlling intellectual property, thereby maintaining investor and consumer confidence in the business.
The market for hiring a new CFO
With so much continual change, it's obvious that smart businesses will continue to invest in identifying and retaining the right financial leadership. Making sure you have a strong Executive Search partner with a deep network of professionals is your first step toward the ideal CFO hire.

The CFO market remains buoyant in the current 2023 climate and as we weather economic headwinds, a strong CEO–CFO partnership has never been more important. We work closely with clients to understand the business context for their next hire, but our general guidance is to hire the CFO for the business you aspire to be in three to five years, and focus on bringing in the skills and experience you need to achieve that.

Availability of talent is better in 2023 than it was in 2021–22, but a good CFO is generally well looked after at their current company, which makes it challenging to attract the right talent at the right time. Companies looking to hire the best talent in the market need to position their opportunity and employer brand in a very compelling manner.

If you would like further information on the CFO market, please reach out to Molly Green, Six Degrees Executive Search Practice Director.