Flexible working: Finding the right balance in a sales environment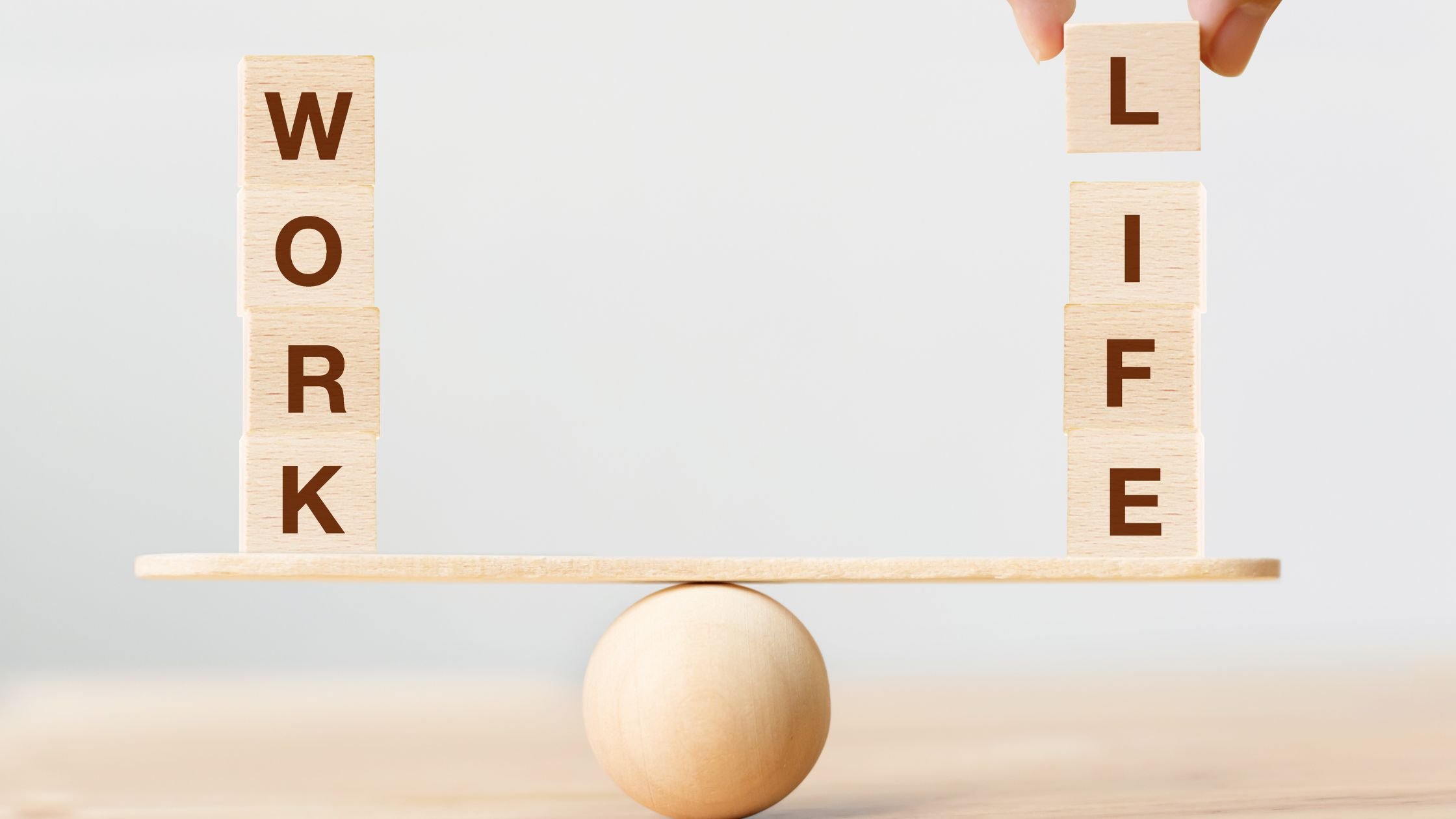 It's no secret that most Australian businesses have adopted a form of hybrid or flexible working for their employees over the last few years. This of course was driven largely as a result of the coronavirus pandemic. But from a sales perspective many employees have always traditionally been operating in some sort of hybrid capacity, whether it be on the road meeting clients or hunting for business.
And while there is still debate about whether the introduction of hybrid work models is a positive or negative for businesses, they find themselves in a conundrum, balancing the need to provide physical office spaces for some staff while accommodating others who prefer remote work.
Add to this the need for some roles to be centred in the office, limiting hybrid working opportunities for some and not others. So how do you maintain a level of flexibility across the business while still ensuring you are meeting sales targets and organisational objectives?

Here we explore some of the things you need to consider so you, and your employees, can strike the right balance in high performing sales environment.
There is no 'one size fits all' with flexible work options

In reality, making sure a sales environment has the right balance between flexibility and performance or output, is no different to any other organisation or industry. It has become the norm and now forms part of many company Employee Value Propositions.

Employers have several remote working models to consider and the use of each may vary depending on your unique workforce, business requirements and employee needs. Organisations need to be agile in their response to market demand and change in order to maintain competitive advantage and keep their sales teams performing at a high level.

Data from the Roy Morgan Pulse of the Nation Survey showed that workers in Australia want, and expect, hybrid working from now on. The report showed that workers and employers only agree 37% of the time on the number of hours spent working from home, and this has been constant for the past two years. Given the current employment market and skills shortages, organisations will have to offer hybrid working as part of their EVP in order to attract and retain the best talent as well as continue to keep their finger on the pulse of ever-evolving employee needs into the future.

From a regional perspective, we are seeing a shift towards an in-office model, particularly within the start-up and small-medium business ecosystem, as they try to foster their own company culture. Moreover, the shift to remote work has provided numerous benefits. Employees have gained more control over their schedules, allowing for a better work-life balance.

Since COVID-19, employees and families have reshaped their lifestyle and commitments with a hybrid model that accommodated for this, in a lot of cases shifting the 'shared responsibilities' between parents so there was less reliance on one individual. And this shift doesn't look to be changing any time soon, so continued focus needs to be given by organisations to understanding what type of model works for both employees and their business objectives.
Avoiding an 'us versus them' mentality
Like most industries a sales environment has roles that are needed in the office. It is difficult to control a companywide mandate to be in-office, even for part of a week, considering the varying roles and skills required to make an organisation successful. The 'shared responsibilities' routines are in place for a lot of households now, so reverting back to both household employees being mandated to be back in the office 3+ days a week creates another significant hurdle for families and couples to work through and ultimately we need to think about the potential impacts on this if these mandates are put in place.

Factoring in both internal and external contributors, a problem that can come to the surface is the development of an 'us versus them' mindset. Employees made to come into the office may resent the lack of flexibility they have compared to colleagues. For those in the office it can be commonplace to forget that colleagues not present may not be across all company communications or have visibility of events that happen in the workplace. However, with the necessary communication and understanding as to why the sales team may be less present in the office, this gap can be bridged, bringing everyone together in a happier working environment.

Add to this a common vision that is communicated broadly and consistently - so it is front of mind - and you can help bring cross-functional teams together with a unified goal and a strong reason to connect regularly.
Rethinking your office set-up
Amidst these challenges, it becomes crucial to discern the core reasons that justify in-office presence for certain team members. Gone are the days where a free lunch is enough to entice people into the office. The PWC Future of Work 2023 Outlook showed there was sustained low utilisation of office space with Melbourne (57%) and Sydney (59%), relatively low compared to Adelaide (74%) and Perth (80%). In addition, organisations are looking for ways to entice people to co-locate, connect, socialise and collaborate and they do this by rethinking how they set-up and intentionally use their office space.

Even amongst a period when workspaces are more sophisticated than ever, offering additional well-being facilities and technology that fosters collaboration, we are seeing a shift to old habits. LinkedIn research showed that employees still seek out individual desk spaces as much as they desire collaborative areas. Employers need to allow for both types of spaces and encourage interaction in a way that makes sense for their sales environment and culture.

Formal and informal networks are some of the most important levers that organisations have to getting things done - and to creating depth and quality in collaboration. Particularly sales teams that have less tenured employees, or are in a transitional or growth phase, need an environment where sales managers can not only work in the same room as their team when required, giving them a first-hand glance over their team's skill gaps, while also leveraging on-demand or online training platforms where team members can join internal mentoring groups.

We did this ourselves by introducing 'Elevate' sessions, ran by experienced recruitment consultants and offered on-demand across the business to share knowledge and foster a strong sense of camaraderie among remote team members. Regular virtual meetings, team building off-sites, and open communication channels can help overcome the challenges of physical distance and ensure a cohesive remote team.

Striking the right balance through a hybrid approach can be particularly tricky, especially with inconsistencies across roles contributing to a gap in employee experience with remote working. But by making intentional changes to work environment, investing in robust collaboration tools and fostering a culture that provides teams the ability to work asynchronously as well as collaboratively, can lead to a harmonious and productive work environment, regardless of the physical location of the team.

If you would like to speak with one of our Sales consultants about your organisation recruiting needs, you contact us via the link below.